Story & Style Mesh Perfectly in Emotionally Draining Detroit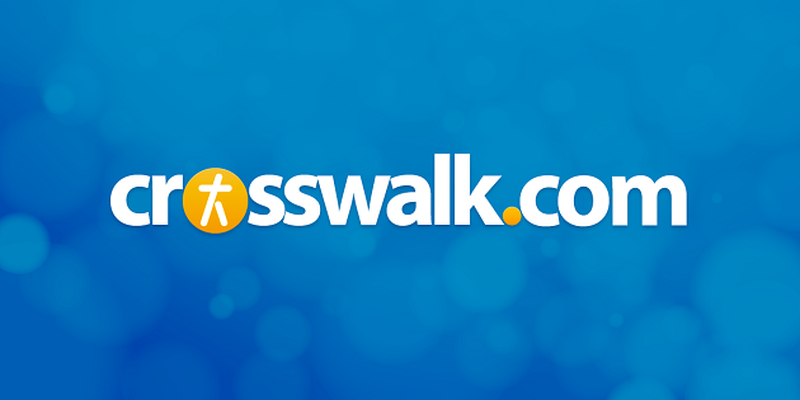 The Oscar buzz has already started and rightfully so. This gripping story feels like a cross between a documentary of days gone by and yesterday's evening news. A visceral retelling of a real-life, 50-year-old tragedy, Detroit keeps us glued to the screen even as it breaks our hearts. 4 out of 5.
 
Synopsis
Fifty years ago, Detroit police raided an illegal after-hours club in their overcrowded inner city. That proved to be the catalyst for one of the largest race riots in U.S. history. Mobs roamed the streets burning and looting. Police responded with brutal violence. (Does any of this sound familiar?). The Michigan National Guard was called in to patrol the streets.
But life goes on, even amidst chaos. Ordinary people still have to go to work, like a part-time security guard (John Boyega). Young men try to follow their dreams of Motown glory, like Larry (Algee Smith). For a soldier back from Vietnam (Anthony Mackie), Detroit is still a logical place to look for work. And for a racist, trigger-happy police officer with the moral compass of a psychopath (Will Poulter), the situation in the streets is an opportunity to let his worst instincts out to play. All these people (and more) crossed paths one sweltering July night at the Algiers Hotel. Hours of brutal beatings, vicious mind games, and emotional abuse ended with three people dead and so many others whose lives would never be the same.
 
What Works?
Detroit is the third collaboration between director Kathryn Bigelow and screenwriter Mark Boal (their first two were Zero Dark Thirty and Oscar-winning The Hurt Locker). They're good together; story and style are a perfect match. They weave heart-stopping tension and heartbreaking tragedy together with just enough light touches to keep the audience from total despair.
The cast is top-notch. Even with so many people to keep track of each character gets his or her due. Standouts include Poulter as the police officer who can't see the problem with shooting a man in the back, and Smith as a talented singer on the verge of greatness. The music is excellent.
Violent movies often get boring; as the fighting and shooting goes on and on (and on) I usually tend to roll my eyes and think "just get on with it already." But Detroit keeps us glued to the screen for threat after threat, blow after blow. Even when the action moves from crime scene to courtroom, the intensity and attention stay high.
As with life, movies are made up of small moments. Detroit makes the most of them, the good and bad ones: A child's innocent curiosity sets off a firestorm... A man refuses to get involved even though he knows something bad is going down... A policeman shows an almost shocking kindness in contrast to his fellow officers. These are the moments you'll remember long after the lights come up.
 
What Doesn't?
While Detroit is a gripping story, the emotion of it all can be exhausting, especially after the two-hour mark. There's no rest for the weary even after the awful night's events are over. The aftermath part truly needs to be told, but it sure feels like a long time telling.
It's hard to find fault with anything else. Detroit is brutal and violent but so were the real-life events it depicts. You may not enjoy watching it but you probably should see it anyway.
 
Christian Worldview Elements / Spiritual Themes
Unable to continue along his former path, one survivor of the terrible night finds comfort and a new home in a local church. It's a moment of much-needed hope for the audience and suggests he, at least, was able to find peace.
During the interrogation, Officer Krauss mocks his captives by ordering them to pray, using threats of violence and death to make them comply. He clearly answers to no one but himself.
A man calls jazz saxophone legend John Coltrane "one of my main saints." It's not clear whether he means that in a spiritual or musical sense (since Coltrane was canonized by the African Orthodox Church but not until after the events of this film).
 
CAUTIONS (may contain spoilers)
MPAA Rating: R for strong violence and pervasive language
Language/Profanity: F-bombs drop frequently, occasionally paired with references to one's female parent. Also heard: sh**, da** (sometimes paired with "God"), a**hole, and the Lord's name used as a curse. Maybe it's the times we live in, but the racial slurs felt more shocking than the profanity. Not just the n-word, which is used sparingly, but the bitterness of "Uncle Tom" and casual scorn of words like "boy" addressed to a grown man.
Sexuality/Nudity: Several couples are seen engaged in what would probably have been known in the sixties as "heavy petting." Young women talk about casual sex and prostitution; they're later accused of being prostitutes with their pimp. Young men try to pick up women; there's kissing and suggestive behavior but no actual sex. Women wear mini dresses (it's the sixties) and we see a glimpse of a bare backside under one. Women are treated as sex objects: fondled with a shotgun barrel, shoved onto a bed, and one has her dress ripped off (she covers herself with her arms and is later given a towel).
Violence/Frightening/Intense: There are few, if any, moments of this two-and-a-half hour movie that are not intense. Violence is a constant thread, but there were multiple moments that caused the entire audience to gasp in unison. However, the violence is not gratuitous; it's an integral part of the story that, however shocking, should be told.
Drugs/Alcohol: Smoking and drinking throughout. Some discussion of heroin addiction but we don't see anyone using it.
 
The Bottom Line
RECOMMENDED FOR: Most adults, if only because those who don't know history are doomed to repeat it.
NOT RECOMMENDED FOR: Anyone likely to be overwhelmed by the violence and its aftermath.
Detroit, directed by Kathryn Bigelow, opened in theaters August 4, 2017; available for home viewing December 12, 2017. It runs 143 minutes and stars John Boyega, Anthony Mackie, Algee Smith, Will Poulter, Jacob Latimore, John Krasinski, Hannah Murray, Kaitlyn Dever and Malcolm David Kelley. Watch the trailer for Detroit here.
 
Susan Ellingburg spends most days helping to create amazing live events and most nights at the movies, at rehearsals, or performing with vocal ensembles in the Dallas area. This leaves very little time for cleaning house. A natural-born Texan, Susan loves all things British, Sunday afternoon naps, cozy mysteries, traveling with friends, and cooking like a Food Network star (minus the camera crew).
Publication date: August 2, 2017
Image courtesy: ©AnnapurnaPictures