Diana Paints a Dreary Portrait of a Disenchanted Princess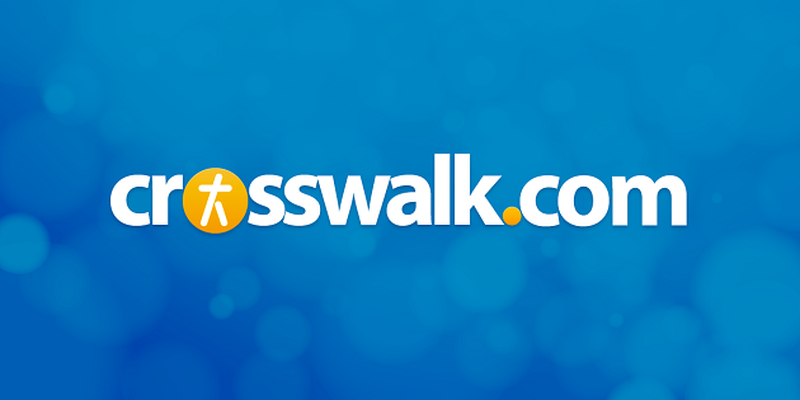 DVD Release Date: Feburary 11, 2014
Theatrical Release Date: November 1, 2013
Rating: PG-13 for brief strong language, some sensuality and smoking
Genre: Drama
Run Time: 113 min.
Director: Oliver Hirschbiegel
Cast: Naomi Watts, Naveen Andrews, Geraldine James, Douglas Hodge, Charles Edwards, Cas Anvar
When it comes to Princess Diana, which Diana do you most identify with? Is it the betrayed spouse of an unfaithful husband? The devoted mother of two boys? Or the passionate advocate against landmines? Diana, the new biopic of Lady Diana Spencer from director Oliver Hirschbiegel (Invasion) and inspired by a book by Kate Snell, tries to give us all of those versions of the princess during the final years of her life, but in its quest to cover all the bases, the film never rises above the level of mediocre.
The film focuses on Diana's (Naomi Watts, J.Edgar) romance with Hasnat Khan (Naveen Andrews, Once Upon a Time in Wonderland), a dedicated Pakistani surgeon who loses himself in the moment each time he operates on a patient and concludes each surgery by telling his team, "Once again, we are the champions." A jazz lover, Khan encourages Diana to embrace improvisation in her life the way his beloved jazz artists do in their music. If only the filmmaking lived up to Khan's directive. Instead, Diana hits beat after predictable beat, but still comes across as a flat, mostly emotionless telling of the life of a woman who captivated millions.
Opening with the moments leading up to Diana's fatal car crash in Paris, Diana quickly moves to a pivotal moment two years earlier, when the princess, in a televised interview, confesses to "hurting [her] arms and legs" in reaction to the pressures in her life, chiefly her marriage to Prince Charles. "There were three of us in this marriage," Diana tells her interlocutor, referring to Charles' lover Camilla. Yet she can't bring herself to end her marriage. Longsuffering, Diana explains to a friend that she "hangs on to things, like my marriage."
A visit to the intensive care unit of a hospital to see an ailing friend introduces Diana to Khan, whose good looks and unwillingness to treat Diana differently than he treats Average Joes causes her to fall for the doctor. A whirlwind romance ensues, with the giddy princess taking joy in the discovery that she's genuinely love-struck. Khan alternates between being a suave technician who finds happiness in one aspect of his life he can't completely control and being hot-tempered over Diana's neediness. The romance between Diana and Khan is the focus of the film, but also its major problem. Although Andrews does what he can with the role of Khan, he can't overcome a script that has him repeatedly voice the same insecurities about his romance with Diana.
Watts is similarly hindered by the script, which shortchanges her role as mother to two boys in favor of I-need-to-be-free soliloquies that quickly grow stale. The film moves across continents, from Angola to Pakistan to Italy, but can't paper over the is-that-all-there-is quality of the story. A romance between a white princess and a Pakistani doctor may have been a royal scandal in the 1990s, but more than 15 years after Diana's death, any potency that controversy once had doesn't come across in this telling. Nor does the film dig deeply into Diana's psyche beyond some unsavory lover-scorned behavior she engages in with a complicit tabloid press. Even then, the film invites us to sympathize with Diana's action (she's trying to win back Khan) rather than distance us from her—the thing of which the filmmakers seem most fearful.
The result is an overly reverential, sympathetic portrait that never challenges viewers and that underutilizes its talented cast members. By contrast, consider The Iron Lady, a biopic of Margaret Thatcher that was heavily criticized both by those who didn't care for that story's emphasis on Thatcher's dementia and those who never cared for her politics. That film gave us many effective—if too brief—moments of Thatcher emphatically and unapologetically expressing her political beliefs. The film's narrative of Thatcher's life may have been languid around its edges, but there was fire at its core.
Diana has no such passion, just a few moments of levity that break up the monotony of everything else. Even the princess's noble efforts to bring an end to the manufacturing of landmines feel wedged into a film that is too busy trying to make us feel sorry for Diana. Moments of Diana confiding to a friend about dreams she's had that might point the way to a happy future also feel tacked on and heavy-handed. The film could have used more of light-spiritedness and less of an adoring, completely uncritical stance toward its subject. Diana won the hearts of millions worldwide, but Diana is unlikely to do the same.
CAUTIONS (may contain spoilers):
Language/Profanity: "b-tch";
Drinking/Smoking: Several scenes of wine drinking and cigarette smoking
Sex/Nudity: Kissing; Diana and Khan are shown a few times lying next to each other after sex, but there no nudity;
Violence/Crime: Diana sees victims of landmines; Diana says she's been a stalker
Religion/Morals/Marriage: The film flashes back to a point when Diana has been separated from Charles for three years; in an interview, Diana says "there were three of us" in her marriage to Charles, referring to his relationship with another woman; audio of an interview is heard in which Charles is asked about charges of infidelity; Diana says she hangs on to things, like her marriage; Diana tells Khan she and Charles live separate lives; Diana says her parents divorced, and she was determined not to put her children through the same thing. But she says she wants to be happy; later, Diana is officially divorced from Charles; Khan is a Muslim, Diana a Christian; a Muslim greeting; Khan is said to be twice blessed with his profession and girlfriend
Questions? Comments? Contact the writer at crosswalkchristian@hotmail.com.
*This Review First Published 11/1/2013