A Great Way to Spend the Dog Days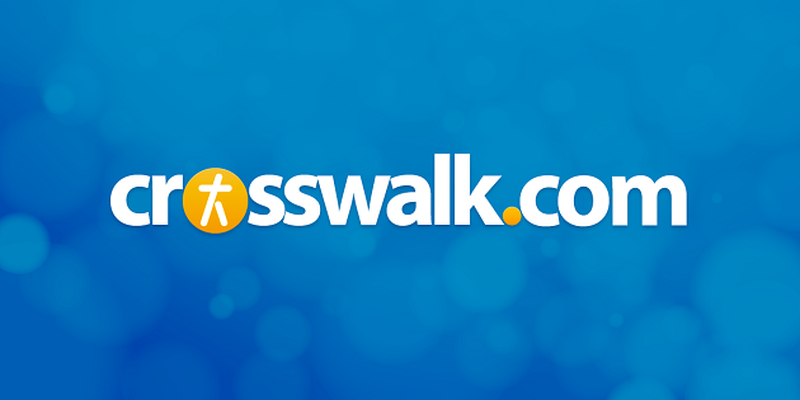 DVD Release Date: December 18, 2012
Theatrical Release Date: August 3, 2012
Rating: PG for some rude humor
Genre: Comedy, Family
Run Time: 94 minutes
Director: David Bowers
Cast: Zachary Gordon, Robert Capron and Devon Bostick
First off, Wimpy fans, don't panic: you haven't missed anything. Although this is the third film in the series and the title is taken from the fourth in the book series, the movie is based on books three and four. Now you can relax and enjoy the movie—and odds are you will enjoy Diary of a Wimpy Kid: Dog Days very much indeed.
As school lets out for the summer, Greg (Zachary Gordon, The Search for Santa Paws) has his vacation activities all planned. Actually, make that "activity" since the one item on his agenda is to play video games. Greg's father (Steve Zahn, Daddy Day Care) isn't so keen on that idea, but Greg has a typically convoluted plan to keep dad in the dark. Like most of Greg's plans, it does not go well. Neither do dad's misguided attempts to bond with son. Audience members of all ages will identify with the awkwardness of two people with nothing in common reluctantly trying to forge a connection.
Things get better when Greg's hopelessly sweet best friend Rowley (Robert Capron) invites Greg to join him for a day at the country club. After the insanely crowded - and seriously unsanitary - public pool, the club looks like heaven: it even comes with Greg's favorite angel, the adorable Holly Hills (Peyton List, 27 Dresses). Holly is exactly the kind of girl you'd want your son to fall for; her self-absorbed sister Heather (Melissa Roxburgh) not so much, but naturally she's the one Greg's older brother Roderick (Devon Bostick) adores. So when Greg finds a way to hang out at the club all summer (despite the fact that he's not a member), Roderick bullies Greg into sneaking him in, too. If they're not careful, Greg may end up at Spag Union, the local military academy-esque school for unruly boys. But let's get serious: this is Greg and Roderick we're talking about. Something bad is bound to happen, and more often than not, it does, to hilarious effect.
One of the strongest elements of the Wimpy Kid series is that the whole family will find someone to relate to. Kids will identify with Greg (as will anyone who's been to junior high), adults will appreciate Greg's parents, and everyone will laugh their heads off at clean, family-friendly comedy. I took a group to the preview; parents and kids alike deemed Dog Days the funniest of the series. While there is a certain "eeeuuuwww" aspect to some of the comedy, it's never gross for grossness' sake. The humor is never mean-spirited and, to be fair, even the more disgusting moments are not only funny, they're realistic. These things do happen and it's actually pretty funny when they happen to other people.
The film also offers a number of teachable moments for kids and parents alike. Greg's mom (Rachael Harris, The Soloist), a Sarah Palin look-alike mostly absorbed with Greg's younger brother, encourages her husband to "be the father you wish your father had been." He tries, but the apple doesn't fall far from the tree and both father and son have honesty issues. Deception is a major theme, but so is owning up to one's mistakes and misdeeds. By summer's end, both Greg and his dad have matured and are surprised to find they have more in common than they thought possible.
The plot may be a little thin in places (would a parent really believe their underage son got a job without parental consent, never once bothering to ask what it entailed or why there was no salary?), but the characterizations are dead on. Kudos especially to the young actors; Zachary Gordon offers a wide range of complex emotions and has the audience rooting for him every mistake-prone step of the way. Robert Capron could have easily played Rowley as a saccharine sissy, but he manages to be realistic and tender-hearted at the same time. Even Devon Bostick's mostly clueless but terminally cool Roderick is someone you're likely to find hanging out at a local record store.
All in all, Diary of a Wimpy Kid: Dog Days is one of the best bets for family entertainment, a feel-good story with a message. One of the kids in my group, a boy about Greg's age, handed in a review calling it "funny and extraordinary" and "a perfect family movie." The moms liked it, too. So there you go: this film is parent- and kid-approved.
CAUTIONS:
Drugs/Alcohol: None obvious; there may be drinking in the background at the pool scenes but no major characters indulge.
Language/Profanity: Some name-calling: jerk, stupid, idiot, and so on.
Sex/Nudity: As much of the action takes place at swimming pools, there are a lot of people in swimsuits, some of them bikinis. For bikinis, they're pretty decent (no thongs). A scene in a men's locker room with bare male chests and (how to put this politely?) upper rear-end cleavage. Boy sitting on toilet wearing long shirt that covers everything important. A boy gets mouth-to-mouth from a man after faking drowning (he won't do that again).
Violence: Sometimes intense but always in a slapstick kind of way. No one is ever seriously injured. Car runs over toes; boy hit several times with tennis ball, sometimes in the crotch; a hand gets whomped with a mallet; lots of running, crashing kinds of scenes. Guns fired (blanks) at a Civil War reenactment. Man innocently answers door with knife in hand and is restrained by police. A party goes south after unexpected pyrotechnics lead to chaos of the chocolate fountain kind.
Spiritual Themes: Multiple lessons to be learned here. Deception is a major theme but consequences are clearly shown and more than one character learns honesty. Boy shown disrespecting parents and dealing with the consequences. Greg learns getting yelled at is nothing compared to disappointing his dad. Holly's spoiled, selfish sister gets a well-deserved comeuppance, a clear case of 'reaping what you sow'. During a whittling lesson one boy carves what is apparently an Indian god figure; it's only shown for a moment and the accomplishment is meant to draw a laugh.
Publication date: August 3, 2012