Allegiant Takes a Half-Step for Halfway-There YA Finales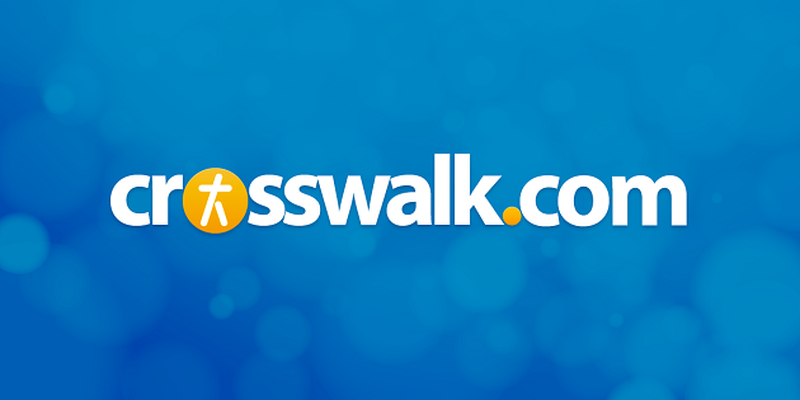 Must all franchise finales be divided into two parts? The Divergent Series: Allegiant—Part 1 halts the downward slide in quality of these drawn out concluding entries. It's not great, but it's a small step up from the dreary Hunger Games finale. 2.5 out of 5.
 
Synopsis
Tris (Shailene Woodley) and Four (Theo James) need to get beyond the walls that keep them contained in post-apocalyptic Chicago, but they're not sure who's on their side. With the factions system from earlier Divergent stories in ruins, Tris and Four break out of the city and are confronted with troubling details about life beyond its boundaries. They also must learn whether they can trust the motives of David (Jeff Daniels), the leader of the Bureau of Genetic Welfare, while they try to outmaneuver Four's power-mad mother (Naomi Watts).
 
What Works?
The idea of a savior character in YA stories has become a here-we-go-again proposition, but there's still some potency to Tris's encouragement to rise to the challenges she faces. Even though we've heard similar calls to action in numerous familiar tales, dialogue such as, "You saved a city. Help me save the world," is soul stirring, as is an outreach to people described as "damaged." While the acting is, overall, a weak link in this installment, Miles Teller as Peter gets a few funny lines. His comic relief goes a long way in this largely downbeat story.
 
What Doesn't?
Woodley's Tris may be the main character in the Divergent series, but she's curiously underused in this chapter. More time is given to Four, although his performance consists mostly of fighting, shooting and other confrontations. While their characters' romance has some appeal, the insertion of kissing scenes into this grim tale feels superfluous. In one instance late in the film, an on-screen kiss between the two characters led to widespread (and unintended) audience laughter at the pre-release screening I attended. Characters also overhear crucial information in the most unlikely contexts, and are able to punch their way out of captivity in ways that stretch credulity. We'll know for sure about the overall success of the Divergent series when part two of the conclusion, Ascendant, is released in 2017.
 
Christian Worldview Elements / Spiritual Themes
"Great leaders don't seek power," says Johanna. "They're called by necessity." That's not too far removed from saying that to whom much is given, much is required (Luke 12:48). Other potentially faith-friendly expressions take on ominous overtones, as when a character says, "People are sheep. They need a shepherd to guide them." But then he adds, "And when they resist, they're slaughtered." A character says she believes that damaged people are worth saving. Another character claims he "made" someone and that she "might was well be my child."
 
CAUTIONS (may contain spoilers)
MPAA Rating: PG-13 for intense violence and action, thematic elements and some partial nudity 
Language/Profanity: "Holy s-it"; "What the hell"; "screw this"; "d-mn".
Sexuality/Nudity: Tris is forced to disrobe and undergo a cleaning, and we see her upper back; kissing.
Violence/Frightening/Intense: People are shown being injected in their necks with truth serum; a gun is pointed at a head, and we hear the gun fired after the movie cuts to another character; a head butt; a shock from an electrified fence; gunfire and battles; vehicles are shot at and destroyed; traumatized children are captured for purposes that are said to be merciful, but may not be; intense physical fight scenes include bladed weapons, slashing, shootings.
Drugs/Alcohol: Truth serum is injected into people's necks.
 
The Bottom Line
RECOMMENDED FOR: Fans of the Divergent series, who have made it through the first two films and are eager to see how the series resolves itself on screen—and how the movie versions of these stories might differ from the book versions.
NOT RECOMMENDED FOR: Sci-fi and YA fans who long for original storytelling. There's very much a been-there, done-that quality to this chapter of The Divergent Series. (Anecdotally, in conversations with colleagues at my day job about The Divergent Series, three people stopped themselves while trying to discuss the plot after realizing they had confused it with The Maze Runner and The Giver).
The Divergent Series: Allegiant—Part 1, directed by Robert Schwentke, opened in theaters March 18, 2016; available for home viewing July 12, 2016. It runs 121 minutes and stars Shailene Woodley, Theo James, Naomi Watts, Jeff Daniels, Miles Teller, Octavia Spencer and Ansel Elgort. Watch the trailer for Allegiant—Part 1 here.
 
Christian Hamaker brings a background in both Religion (M.A., Reformed Theological Seminary) and Film/Popular Culture (B.A., Virginia Tech) to his reviews. He still has a collection of more than 100 laserdiscs, and for DVDs patronizes the local library. Streaming? What is this "streaming" of which you speak? He'll figure it out someday. Until then, his preferred viewing venue is a movie theater. Christian is happily married to Sarah, a parent coach and author of Hired@Home and Ending Sibling Rivalry.
Publication date: March 17, 2016