Dom Hemingway Not Worthy of Jude Law's Talents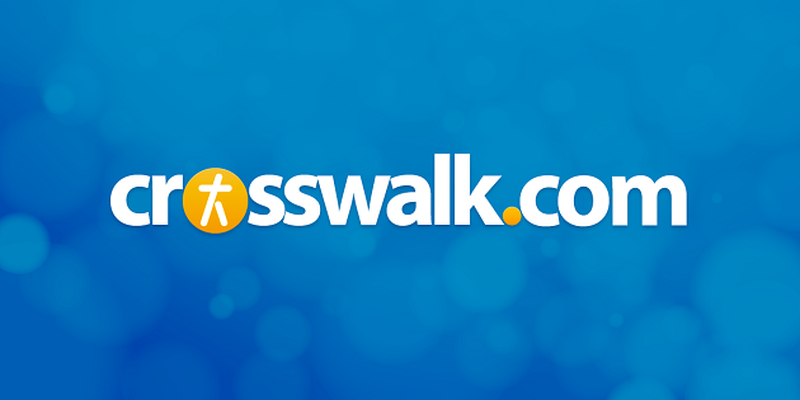 DVD Release Date: July 22, 2014
Theatrical Release Date: April 11, 2014 (wide)
Rating: R for sexual content, nudity, pervasive language, some violence and drug use
Genre: Comedy
Run Time: 93 min.
Director: Richard Shepard
Cast: Jude Law, Richard E. Grant, Demian Bichir, Kerry Condon, Madalina Diana Ghenea, Emilia Clark, Jumayn Hunter
He speaks while looking straight into the camera, waxing eloquent about... well, about a very important part of who he is. In a matter of seconds, we learn pretty much everything we're going to need to know about the title character of Dom Hemingway: He's a criminal, he's full of himself, he's inconsiderate of others and he's very preoccupied with his own anatomy.
Do you get the picture? It's impossible not to as you watch the opening moments. The film forces you to pay attention, but it doesn't allow you much room to think or to find aspects of Dom that might offset the impression given by the profane tirade that opens the film. It pummels viewers with its twisted protagonist's coarse, shocking monologue, then demands you revel in it.
Feel free to get up and walk out. Better yet, consider never walking in to see Dom Hemingway.
But, since this review can't end here, let's move on to the story, which revolves around the eponymous Cockney safecracker, who is at the end of a 12-year prison sentence as the film opens ("12 years is a long time," reads one of the needless title cards that pop up a few times during the film, and which aren't half of amusing as the filmmakers seem to think). Upon release, Dom heads straight for a man who has slept with Dom's wife and severely beats the chap, who got involved with the woman only after she divorced the imprisoned Dom. The episode reveals that Dom is not only a self-obsessed criminal, but he has a terrible temper and ugly violent streak. That's about all there is in terms of character development.
Dom drags his partner in crime, Dickey (an amusingly droll Richard E. Grant, Gosford Park), to a meeting with crime boss Fontaine (Demian Bichir, Che), where Dom demands payment for earlier work, as well as a bonus for 12 years of silence about his partner in crime. Temper gets the better of Dom again, but he does get his reward. However, things soon take a dire turn, forcing Dom to reassess his past, present and future prospects. In particular, Dom becomes intent on establishing a relationship with his daughter, Evelyn (Emilia Clark), who grew up while Dom was locked up. Emboldened by a woman who tells him, "Good luck will smile down on you when you most need it but least expect it," Dom attempts to make up for lost time with his daughter.
From that point, Dom Hemingway threatens to leave behind its harsh comedic tone and become a maudlin father/daughter reconciliation story. While such a turn might have been reassuring, it wouldn't have felt right. Dom simply has too far a distance to travel for things to pivot so easily toward heart-warming. But the presented alternative—a wallow in Don's sordid, sad life—is no more appealing. Writer/director Richard Shepard (The Hunting Party) can't find any balance between the vile Dom and the Dom who might want to start anew. He stuffs his story with Dom's verbal outbursts and outrageous behavior, but never makes us care about the character.
Dom Hemingway is a dark comedy, and there's nothing inherently wrong with that. What Dom Hemingway gets wrong is that we're not given much reason to care about the travails of a borderline psychotic thief, and there's no escape from his wretched behavior.
That's not to say that Jude Law (The Grand Budapest Hotel) doesn't give his all to the performance. The actor, often poorly used throughout a career dominated by underwhelming films, has never been better than he is in Dom Hemingway. Unfortunately, even Law's bravura performance can't redeem the film. If there's a positive to take away from Dom Hemingway, it's that Law, after his performance here and in the recent Anna Karenina, has proven that he's one of our finest actors. He just needs projects worthy of his talent.
CAUTIONS (may contain spoilers):
Language/Profanity: Lord's name taken in vain; incessant foul language, including an abundance of "f"-words; crude terms for male and female sex organs; euphemisms for sex
Drinking/Smoking: Several scenes of drinking and smoking, including use of illegal drugs
Sex/Nudity: Oral sex implied and discussed; a woman's underwear is seen when she's lifted across a man's shoulder; talk of transvestites; brief images of Dom cavorting with two women; as Dom walks naked, we see his backside and, from a distance, his full profile; women dance in their underwear; topless women; Dom says that, as a student, he "didn't want to service the drama teacher"; comparison made to "a brothel by way of Elton John"; comparison made to a used condom; kissing
Violence/Crime: Dom has anger management issues; he assaults a man as soon as he's out of prison, and threatens a man who owes him money; Dickey recounts how he lost one of his hands; Dickey grabs Dom's crotch to get his attention; a car wreck; a violent tale of retribution recounted; a man has a piece of metal protruding from his back; Dom administers CPR; Dom comments on a face being "like an abortion"; punches to the gut; jewelry theft
Religion/Morals/Marriage: Dom violently attacks a man who slept with his former wife after their divorce; Dom refers to a bodily emission as "sacred"; Dom's ex-wife died of cancer while he was in prison, and he's estranged from his daughter; a woman tells Dom good luck will smile down on him when he most needs it and least expects it; the pendulum of luck is said to be swinging Dom's way
Publication date: April 11, 2014