Don't Bother RSVPing for Bride Wars
Christa Banister

Crosswalk.com Contributing Writer

2009

9 Jan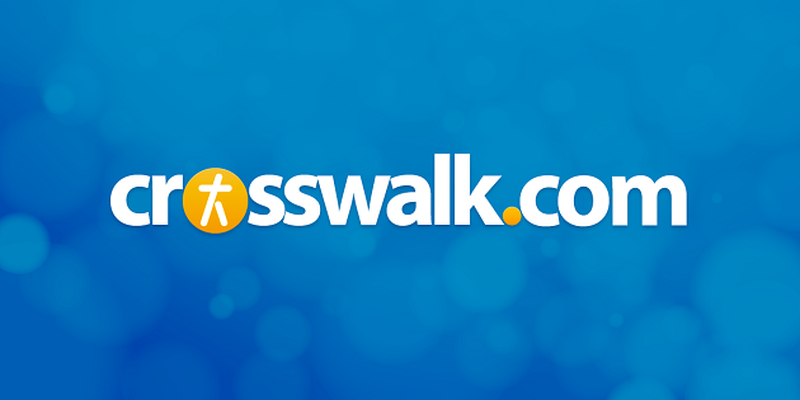 DVD Release Date: April 28, 2009
Theatrical Release Date: January 9, 2009
Rating: PG (for suggestive content, language and some rude behavior )
Genre: Romantic Comedy
Run Time: 90 min.
Director: Gary Winick
Actors: Kate Hudson, Anne Hathaway, Bryan Greenberg, Chris Pratt, Steve Howey, Candice Bergen, Kristen Johnston
Is it me or have romantic comedies sunk to a new low? That's a question I considered posing on my personal blog after suffering through Made of Honor and 27 Dresses last year.
Sure, your average rom-coms are never the stuff of Oscar glory, and they weren't ever meant to be. After all, there's only so many times you can watch something heavy and heart-wrenching like Changeling or The Boy in the Striped Pajamas without needing something light, lovey-dovey and funny for emotional balance. But sadly, neither of the aforementioned offered even a fraction of the sparkle of old standbys like You've Got Mail, While You Were Sleeping or anything starring a Hepburn. Instead, these stories were flat, trite and ultimately unfulfilling once the guy actually got the girl because, well, we never really cared much about these one-dimensional people in the first place.
However, when compared to the awful pairing of the normally charming Kate Hudson and Anne Hathaway in the insipid Bride Wars, Made of Honor and 27 Dresses are practically cinematic gold. Not only is seemingly every stereotype ever perpetuated about women and weddings acted out in the course of 90 very long minutes in Bride Wars, but the main characters Liv (Hudson) and Emma (Hathaway) are about as likeable as leftover fruitcake in your freezer long after the holidays have passed.
It's not just the lack of character development or the sloppy execution that stinks in this Razzie-worthy pic, it's pretty much the whole story. Kicking things off much like The Wedding Planner did in 2001, (yes, even this Jennifer Lopez pic was a far better bridal movie), we see the kid versions of Liv and Emma role-playing their future "I dos." See, after witnessing the blissful exchange of vows between two family friends at the famed Plaza Hotel in Manhattan, a lifelong dream of the perfect wedding day was born.
And when it comes time for their respective nuptials to their live-in boyfriends years later, (both Liv and Emma conveniently get engaged at the same time) nothing but The Plaza in June will do. Of course, there's just one tiny hiccup with their seemingly perfect plan, even with their dream wedding planner (Candice Bergen, the only comic relief in this blessed affair) onboard. Once a dreaded clerical error surfaces, one of them (gasp!) will have to switch her date and venue.
Now if Liv and Emma are really as good of friends as we've been lead to believe, this shouldn't be a big deal, right?
But neither will budge an inch when the beloved Plaza wedding is involved, which leads to plenty of over-the-top scheming. Warning Emma that "her wedding better watch it," Emma starts sending diet-conscious Liv loads of chocolate chip cookies and cakes from her "fiancé" so she'll be too chubby to sport her custom-made Vera Wang gown. Leveling the playing field, Liv sabotages Emma's spray tan appointment by swapping "a nice bridal glow" for a hideous blood-orange concoction scary enough to frighten the kids that Emma happens to teach and her groom alike. Oh, and don't forget Emma's retaliation at Liv's hair appointment when she ends up with nice Smurf-like blue highlights instead of her trademark platinum locks.
Are you laughing yet?
With the serious lack of funny in Bride Wars, surely there would be some serious romance to make up for it, right? Wrong again. The grooms, played by relatively unknown television actors Bryan Greenberg and Chris Pratt, really don't really figure much into the story, which is odd considering the movie is about weddings. But who needs a groom when you have The Plaza to think about?
And therein lies the flick's greatest flaw. Instead of realizing the real thing of importance here—the actual marriages—Bride Wars could've been a smart satirical commentary on the sheer outrageousness and stress of many modern-day weddings. But instead, it's merely an exercise in Bridezilla futility that fails to even entertain—not exactly anyone's warm and fuzzy, go-to romantic comedy of choice.
CAUTIONS:
Drugs/Alcohol: Social drinking and public drunkenness.
Language/Profanity: The Lord's name is taken in vain on several occasions, plus a couple of additional profanities.
Sex/Nudity: Both Emma and Liv live with their boyfriends-turned-fiancés, but nothing aside from kissing is ever shown. Liv crashes Emma's bachelorette party that includes Chippendales-type dancers.
Violence: There's plenty of mean-spirited shenanigans between Emma and Liv, but it's intended to be comedic in nature.


Christa Banister is a full-time freelancer writer, specializing in music, movies and books-related reviews and interviews and is the author of two novels, Around the World in 80 Dates and Blessed Are the Meddlers. Based in St. Paul, Minn., she also weighs in on various aspects of pop culture on her personal blog.
For more information, including her upcoming book signings and sample chapters of her novels, check out her Website.