Disastrous Downsizing Squanders a Promising Premise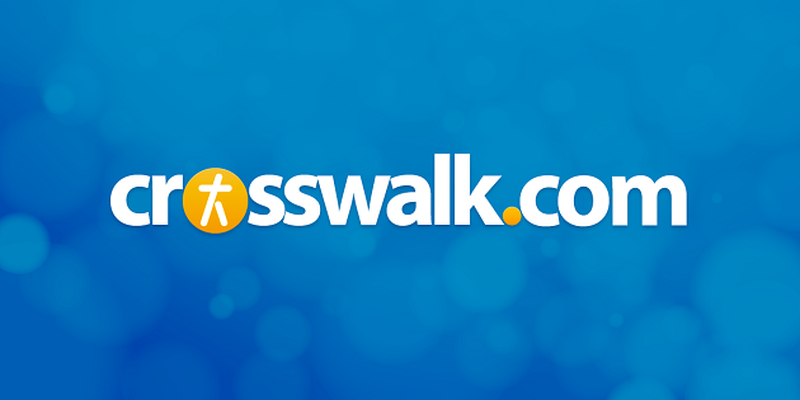 What happened to Alexander Payne? The director behind meaningful dramedies like About Schmidt and The Descendants tries for a heavy-handed message movie that doesn't work as romantic comedy, science fiction or preachy tract. Downsizing is insufferable. 1 out of 5.
 
Synopsis
A new process of cellular reduction developed by Norwegian scientists allows men and women to be shrunk down to 5-inch-tall versions of themselves. The scientists behind the concept envision the world transitioning from "big" to "small" in 200 to 300 years, thereby diminishing greatly the amount of waste created by mankind and preserving the planet.
Paul Safranek (Matt Damon) and his wife, Audrey (Kristen Wiig), decide to downsize, but life on the small side isn't all it's cracked up to be for Paul, who soon finds himself trying to adjust to the new life on his own.
 
What Works?
The premise is a good one—people shrinking themselves down to live in a new, smaller world, with all the changes that result. But Payne's script, written with frequent collaborator Jim Taylor, doesn't do much with the concept beyond some silly sight gags involving oversized food and that sort of thing.
 
What Doesn't?
The usually hilarious Wiig receives top-billing for starring as Audrey, but her role in the film ends rather early—a sign that the film's comic potential will be squandered soon thereafter. A shift to a weird sort of buddy comedy once Paul has downsized and met up with Ngoc Lan never comes off, and a budding romance comes out of nowhere. There's simply no spark between these characters. The last half-hour, addressing a coming extinction for homo sapiens, plays like a stern, humorless lecture.
 
Christian Worldview Elements / Spiritual Themes
Paul is taken to a church service by Ngoc Lan, and we see attendees clapping and singing along during the worship service, while Paul observes, not singing. Later, she invokes the name of Jesus in persuading Paul and his friends to allow her to travel with them to Norway, and again thanks Jesus once she's in Norway.
The film has a heavy environmental message about mankind being a problem for sustainable life on earth, leading to the "downsizing" concept, which is said to result in much less consumption of natural resources. "Thanks for helping the planet," one man tells Paul early in his time as a downsized individual.
Immigration is a theme, with downsized people viewed as potential terrorists, easily smuggled from one place to another. One downsized person is said to be a political activist who was downsized against her will.
Paul says he quit medical school to take care of his ailing mother full-time, and a friend of Paul's tells how he was betrayed by his significant other, who forgave him, and that they chose to downsize because they needed a change.
 
CAUTIONS (may contain spoilers)
MPAA Rating: R for language including sexual references, some graphic nudity and drug use
Language/Profanity: Lord's name taken in vain; multiple f-words; "b-tch"; "s-it"; "a-shole".
Sexuality/Nudity: On a boat, Paul and Ngoc Lan kiss, Ngoc Lan tells Paul, in her broken English, "I want," and the two are then shown emerging from her cabin the next morning; later Ngoc Lan questions which kind of sex they had using various euphemisms for the act, and Paul eventually tells Ngoc Lan it was a "love f--k"; Paul's backside is partially shown while he's undergoing the downsizing procedure; nurses remove sheets covering unconscious men undergoing the procedure, and we see the men's pubic hair; Paul's neighbor Dusan refers to a small person who goes around having sex with all sorts of people, and whom he predicts will die of syphilis; Dusan and another man mention a semen sample they provided.
Marriage: The Safraneks' mutual commitment to downsizing is shown to be not so mutual—a deep betrayal throws away a half-hour of screen time devoted to the married couple; Paul signs a "dissolution of marriage" document; a friend counsels Paul on all the ways a single person can "have a good time" in their new environment
Violence/Frightening/Intense: An injection during an operation.
Drugs/Alcohol: Paul and Audrey have a drink at a bar; Paul's downsized neighbor Dusan is hedonistic, and he welcomes Paul into his apartment for a party where various forms of indulgence are taking place; a woman at the party puts a blue pill in her mouth before kissing Paul, who later hallucinates; the next morning, Dusan, in a bathrobe that exposes much of his underwear-clad body, walks through the apartment, with empty liquor bottles on the floor; Dusan smokes cigars; Ngoc Lan takes pills from Dusan but claims she's not stealing and is taking only expired pills for a friend.
 
The Bottom Line
RECOMMENDED FOR: Who knows? Matt Damon fans, maybe? Perhaps those intrigued by the premise might want to see Downsizing, if only to figure out the different—and surely superior—directions they would have taken Payne's premise.
NOT RECOMMENDED FOR: Fans of Payne's earlier films will be expecting something much more clever and witty than Downsizing delivers.
Downsizing, directed by Alexander Payne, opens in theaters December 22, 2017. It runs 135 minutes and stars Matt Damon, Hong Chau, Christoph Waltz, Kristen Wiig, Jason Sudeikis and James Van Der Beek. Watch the trailer for Downsizing here.
 
Christian Hamaker brings a background in both Religion (M.A., Reformed Theological Seminary) and Film/Popular Culture (B.A., Virginia Tech) to his reviews. He still has a collection of more than 100 laserdiscs, and for DVDs patronizes the local library. Streaming? What is this "streaming" of which you speak? He'll figure it out someday. Until then, his preferred viewing venue is a movie theater. Christian is happily married to Sarah, a parent coach and author of Hired@Home and Ending Sibling Rivalry.
Publication date: December 21, 2017
Image courtesy: ©Paramount