Title Says it All in Dumb and Dumber To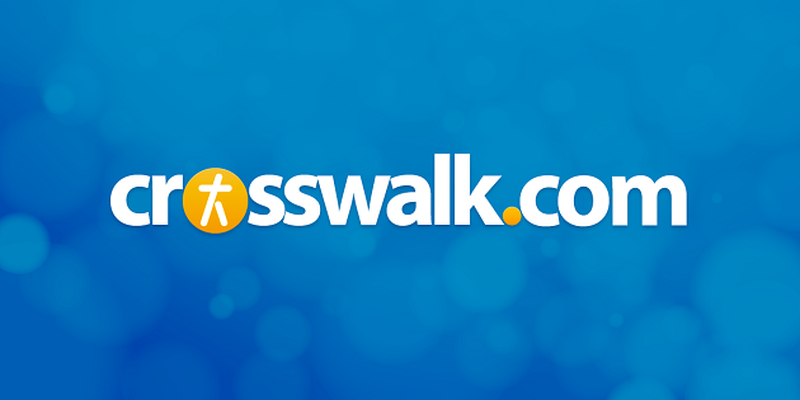 DVD Release Date: February 17, 2015
Theatrical Release Date: November 14, 2014
Rating: PG-13 (for crude and sexual humor, language, comic violence and brief drug references)
Genre: Comedy
Run Time: 110 min.
Director: Bobby and Peter Farrelly
Cast: Jim Carrey, Jeff Daniels, Kathleen Turner, Rachel Melvin, Rob Riggle, Laurie Holden, Don Lake, Patricia French, Bill Murray
Some films obscure their meaning behind their title, giving potential viewers few clues about the story. That's not the case with Dumb and Dumber To, a sequel to 1994's Dumb and Dumber starring Jim Carrey and Jeff Daniels as friends Lloyd and Harry. Directed by the Farrelly brothers, whose string of successful movies began with that film and continued with Kingpin (1996), There's Something About Mary (1998), and Me, Myself and Irene (1998), Dumb and Dumber aimed low and hit its target. The sequel tries to follow suit with adolescent humor, gross-out gags and politically incorrect ethnic and sexual jokes.
The latest Dumb story begins with a bedridden-for-decades Lloyd (Carrey, The Incredible Burt Wonderstone) being tended to by the faithful Harry (Daniels, Looper) before Lloyd reveals that his debilitating condition has been a joke all along. "That's awesome!" declares Harry, and the two men share a hearty laugh about their mutual loss of 20 years of life in the service of Lloyd's impersonation of an invalid—going so far, we're told, as Lloyd receiving shock treatments and a partial lobotomy.
From there, in quick succession we learn that Harry's roommate cooks meth (Harry thinks it's "rock candy") and the reason why Harry named his cat after a certain body part. We're also reminded that the friends find simulated gay sex amusing. Yes, it's that kind of humor—juvenile and stupid.
When Harry receives a box of old correspondence from his adoptive parents, he discovers a letter from a youthful fling, Freda Felcher (Kathleen Turner, Marley & Me), who was referenced in the original film, telling him she's pregnant. Harry decides to bring Lloyd with him to meet his daughter, Penny (Rachel Melvin) for the first time, but his motives aren't pure. Sure, he wants to make up for the years he missed in raising Penny ("Maybe I couldn't afford to send her to the best public schools," laments Harry in one of the film's funnier throwaway lines), but he also plans to ask her to make a major sacrifice. You see, Harry is in need of a kidney, and his offspring could be just the ticket to an approved donor. Lloyd, meanwhile, has his own designs on Penny, dreaming that she might fall for him the way he's fallen for her upon seeing her photograph.
The friends also get pulled into a plot involving two criminals (Rob Riggle (21 Jump Street) and Laurie Holden (The Majestic)), but the story is flimsier than the weakest of the film's jokes. Many attempts at humor fall flat, while the more effective punchlines consist of random bits the Farrellys could have dumped into any of their films (e.g. Harry refers to El Paso as "the town named after the bean dip," and a gag about birds and pop rocks leads to some explosive laughs).
Dumb and Dumber To doesn't sustain itself after the first hour (if that long), but the Farrelly brothers do save a few effective zingers for late in the film. When Penny expresses her hope to one day work among India's "leprechaun colonies," Lloyd gently corrects her with, "I think you mean Ireland." Yet even such well-intended, humorous mistakes are far outnumbered by continual below-the-belt jokes that wear thin fast.
"Dumb" certainly describes much of the film, as does "dumber," but the dumbest thing of all is how with 20 years to bring a sequel to the screen we were given such a flimsy story—and the prospect that we might get another dose of these jokes two decades from now.
CAUTIONS (may contain spoilers):
Language/Profanity: Lord's name taken in vain; several uses of foul language, including the f-word; scatological jokes and references; plenty of gross-out gags and humor; several jokes about homosexuality; ethnic jokes based on stereotypes; a woman is said to be a "titanic w-ore"; "sloppy seconds," "what the hell"
Drinking/Smoking/Drugs: Lloyd says it's an old wives tale that women shouldn't smoke while pregnant, and acknowledges that his mother drank heavily during her pregnancy; Harry's roommate cooks crystal meth; pipe smoking; drinking
Sex/Nudity: A girl is shown discovering her first period, and her father provides a crude remedy; Harry and Lloyd are shown briefly driving a vehicle advertising an all-nude cabaret; an elderly woman gets Lloyd to touch her between the legs; cleavage; a mention of a parent's copies of Penthouse magazine; a woman says men call her and make her get undressed; a boy uses peanut butter for sexual gratification; kissing
Violence/Crime: Rough removal of a catheter; references to shock treatments and a lobotomy are played for laughs; a plot to poison a spouse; the sight of several mutilated birds; a man's private parts are destroyed by a whip; fireworks explode in a hotel room and send a man fleeing into the hotel's pool; comic episodes of dangerous driving and extreme weather; a bird explodes; a man is hit by a train; a man is shot in the shoulder; a ninja attack
Religion/Morals/Marriage: Lloyd speculates that God "smokes weed" and that He has a messed up sense of humor, partly because of where he located male reproductive organs
Publication date: November 13, 2014