Edge of Seventeen Cuts, but Isn't Quite Razor Sharp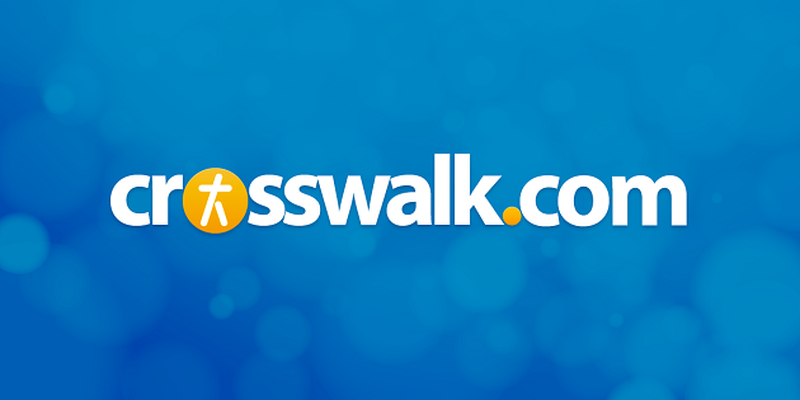 Debut director/writer Kelly Fremon Craig offers material somewhat fresh but mostly familiar in her thoroughly 21st-century coming of age story The Edge of Seventeen. While the film never reaches the poignancy of 2007's Juno, it has definite shining moments, and does a great job capturing the reality of being a teenager. 3 out of 5.
 
Synopsis
Nadine (Hailee Steinfeld) has always struggled with her family relationships, self loathing, and general human interaction. Then, in her junior year of high school, her brother Darian (Blake Jenner) starts dating her best (and only) friend Krista (Haley Lu Richardson) - a mental hurdle Nadine is unable to overcome. The fractured relationships and her mounting sense of despair and loneliness sends already self-centered Nadine into a spiral of harmful thoughts and questionable choices, tempered only by a slowly blossoming friendship with history classmate Erwin (Hayden Szeto).
 
What Works?
The Edge of Seventeen has a finger on the pulse of what it's like to be young, confused, and desperate. It touches quite well on the tragedies and thrills of youth. "I've got to spend the rest of my life with myself," Nadine realizes, brokenly, and it's easy to relate. Equally relatable are the journeys of her brother and best friend. In a lesser, or simpler movie, they would be hastily painted as villains and backstabbers, since from Nadine's perspective, that's what they are. But of course they're not - they're both solid kids with a lot of feelings, and they're weary from having to take care of Nadine all the time.
Especially engaging are Nadine's relationships with her history teacher Mr. Bruner (Woody Harrelson) and newfound friend Erwin. Though the student-teacher arch is a bit oversimplified and veers away from the realistic, Harrelson and Szeto both provide welcome levity in this fairly angst-ridden story, and Erwin's sort-of-courtship of Nadine is one of the more adorably awkward teen romances in recent memory.
 
What Doesn't?
While Steinfeld is a strong young actress, it's hard not to compare the film to countless other genre films and wonder where exactly its unique bright spark lies. Nadine's selfishness and immaturity is easy to spot, just like Cady Heron in Mean Girls. She drinks slushies, insults herself, and rides a bike like Juno MacGuff. And while it has true moments of painful loveliness, it doesn't leave you in tears or keep you laughing the whole time. However, the film gets stronger as it goes on, and does an unflinching job of presenting the uncertainty and deep embarrassment of youth (especially in the digital age).
 
Christian Worldview Elements / Spiritual Themes
The theme isn't resolved or dealt with directly, but Nadine addresses the heavens (presumably God) several times. "Are you even up there?" she asks. "Please God, help me." "Why do I even bother?" In her final moment of desperate prayer, she chides herself for thinking that anyone up there cares for her - because she is only met with silence when she needs helps the most. However, the final few scenes show a much more positive turn for her, so it's not obvious that filmmakers were trying to make a distinct theological statement.
 
CAUTIONS (may contain spoilers)
MPAA Rating: R for sexual content, language and some drinking - all involving teens 
Language/Profanity: The full spectrum of profanity is used, including variations on the F word, sexual references, anatomical references, name-calling ("I hope you get f------ paralyzed" and "retarded") and exclamations such as "God".
Sexuality/Nudity: Teens discuss having sex and losing their virginity. Teens couples kiss. Teens use hand motions to reference certain sexual acts. A young couple is discovered in bed (after having sex) by a friend. A woman's underwear is seen through pantyhose. A girl sends a sexually explicit facebook message to a boy. A teen couple starts to have sex, but then the girl stops it. Teenagers swim in a pool together in bathing suits. A girl is seen in the shower from the shoulders up. An older woman's sex life is discussed by her teen children.
Violence/Frightening/Intense: Suicide and depression are discussed. A man has a heart-attack-like episode while driving and the car crashes.
Drugs/Alcohol: Teens take medicine such as aspirin and anti depressants. Teens drink (both at home and at parties) and several times become intoxicated.
 
The Bottom Line
RECOMMENDED FOR: Millennials in need of teen-spirit catharsis; a date night for young (but not TOO young) couples; film folks who like to keep tabs on up-and-coming directors.
NOT RECOMMENDED FOR: Those preferring to steer clear of movies containing teen sex/sexuality. Those who don't do teen / coming-of-age flicks.
Edge of Seventeen, directed by Kelly Fremon Craig, opened in theaters November 18, 2016; available for home viewing February 14, 2017. It runs 98 minutes and stars Hailee Steinfeld, Woody Harrelson, Kyra Sedgwick, Blake Jenner, Haley Lu Richardson and Hayden Szeto. Watch the trailer for Edge of Seventeen here.
 
Debbie Holloway is a storyteller, creator, critic and advocate having adventures in Brooklyn, New York.
Publication date: November 21, 2016