Elf
compiled by Jeffrey Overstreet

Copyright Christianity Today International

2003

1 Jan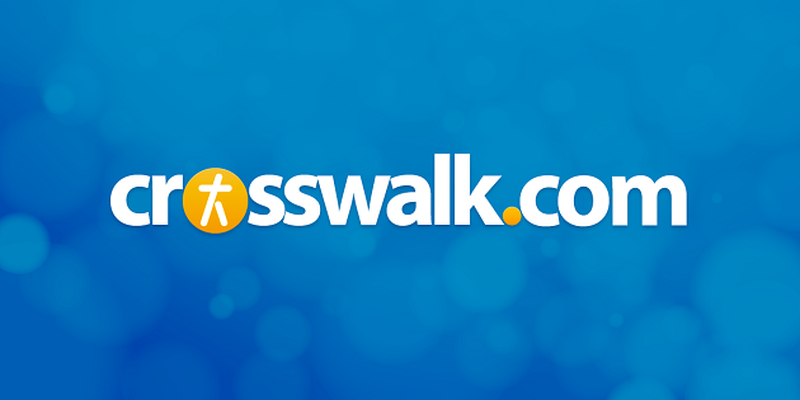 from Film Forum, 11/06/03
Elf, which opens this weekend, is not your average family holiday movie. While it gives in to typical sentimentalism at the end, for most of its 95-minute running time it is a charming adrenaline rush of comedy. Watching it, I caught a glimpse of how Ron Howard's ill-conceived How the Grinch Stole Christmas might have been better. Elf does more with very little than the Grinch did with far too much.
Please note: This is not a Gospel-centered Christmas story. It takes place in the realm of traditional holiday myths about Santa, reindeer and elves, not the world of shepherds, Hallelujah choruses, and true salvation. While it's rather bland as storytelling goes, it remains clearly a fantasy, one that tells a formulaic tale about unconditional love, the value of childlike wonder, the importance of finding one's place in life, and the rewards of having faith in things unseen. The creativity and comedy in Elf give it enough life and laughs to earn it a recommendation.
The first half of the film is hilarious and surprisingly endearing. It tells the story of Buddy (Will Ferrell), a grown man who works as a toymaker with Santa's elves at the North Pole, thinking all the time that he too is an elf. Buddy doesn't realize that he was born elsewhere, or that his real family lives in Manhattan. An accident "delivered" him to the North Pole when he was an infant, and jolly old Saint Nick (Ed Asner), unsure what to do with the baby, handed him over to the sullen, stammering Papa Elf (the perfectly cast Bob Newhart) for an education and a job. And now, Buddy's an enthusiastic part of the team, even if he is beginning to wonder why his stature is so disproportionate to his peers.
When Buddy learns, finally, the reason that he stands out from the crowd, and discovers the explanation for his lack of elf-like talents, he sets off to find his real family. He arrives in New York and marches right into the office of his father, a Scrooge-like children's lit publisher (James Caan.) Needless to say, his arrival is not exactly welcomed, and the ensuing trials are traumatic for dear old Dad, baffling for the big "boy," and a laugh-riot for audiences.
In spite of the outrageous premise, Ferrell's performance is so irresistible and likeable that we end up happy to suspend our disbelief, even when he brings that childlike whimsy into the middle of a surprisingly realistic Manhattan. Wait until you see him ignore Papa Elf's advice about bubble gum, or his first experiences with crosswalks, rotating doors, or escalators. His courtship of a wide-eyed beauty (Zooey Deschanel) seems doomed to failure, but it's surprising how much chemistry this overgrown child and his disillusioned date discover. Buddy's simplistic views of life, in which people's names are either on the Nice or the Naughty List, make for many memorable confrontations—his first encounter with a department store Santa may be the year's funniest scene.
The North Pole episodes are also a delight. Director John Favreau cleverly incorporates his human cast with the backdrops and puppets of those beloved Rankin-Bass Christmas television classics like Santa Claus Is Coming to Town and Rudolph the Red-Nosed Reindeer. Even the old snowman narrator, formerly voiced by Burl Ives, makes an appearance. This makes for a unique collage of environments, in which Favreau makes use of some of the same forced-perspective methods that Peter Jackson employed so well to make men tower over hobbits.
Parents may groan as their kids clamor for a trip to the shopping mall for yet another disposable Christmas matinee. But fortunately for families, Elf is anything but a bore. Its flimsy Scrooge-redemption story doesn't have the weight that it should, and the crisis that causes the film's frenzied finale feels more like a chore than an inspired resolution. But Ferrell makes this fun and frivolous film worthwhile.
Movieguide's critic is disappointed. "This cute, funny Christmas comedy has, regrettably, no mention of the Christ of Christmas."
There is indeed something hollow about a Christ-less holiday. But do we really want a fairy tale about elves and flying reindeer to draw in the real-world truth of Christ's birth in Bethlehem? Mainstream critics are generally pleased, some going so far as to declare it a "holiday classic." Next week, Film Forum will feature the responses of other Christian film critics.
from Film Forum, 11/13/03
"If you're looking to get in the holiday spirit," writes Cliff Vaughn (Ethics Daily), "check out Elf. [It] hearkens back to classic Christmas films and manages to capture some of that magic. Elf delivers some genuine laughs and is diminutive only in name."
Michael Elliott (Movie Parables) calls it "a feel good holiday movie with charm to spare. Will Ferrell is perfectly cast as the ever cheerful, overly-excited, human elf. Even if a joke or gag is lacking, Ferrell's consistency in his characterization sells it to us and makes it work. It's a giddy performance. [The movie is] remarkably inoffensive in its content."
Bob Waliszewski (Plugged In) notes that "positive lessons about the importance of the family—especially bonding with a father—are underscored. Still, Elf is not as pure as the driven snow. Some mild language problems, a wink at inebriation and a complete avoidance of the season's Bethlehem roots mix some mud into it."
Apparently some critics really do wish this fantasy world where Santa lives still included the real-world details of Christ's birth. David DiCerto (Catholic News Service) issues a complaint: "Regrettably, while Elf is full of Christmas spirit, spirituality is noticeably absent. Searching for a Nativity or another even remotely religious symbol in the film's winter wonderland is like trying to find a wrapped gift in Whoville after the Grinch came to town."
This doesn't bother Holly McClure (Crosswalk), who exclaims, "I can't say enough good things about this movie! I consider this to be the perfect holiday present for the whole family! Give yourself the gift of Elf for Christmas and discover the simple pleasure of believing in the spirit of Christmas!"
"Whether or not you support the idea of Santa Claus at Christmas," says Chris Monroe (Christian Spotlight), "this film at least uses it to promote a clear biblical concept: faith. Overall Elf inspires us to think about what true goodness can do to affect even the most hardened people."
My review is at Looking Closer.
from Film Forum, 11/20/03
Regarding this week's box office champion, the smash hit holiday comedy Elf, Josh Hurst (Rebel Base) admits that it is "sappy" and "even absurd." But he concludes, "Elf has one thing going for it that no other Christmas flick can lay claim to: Will Ferrell. His enthusiasm is contagious, his delivery is absolutely flawless, and his verbal and physical humor mix with wide-eyed, childlike wonder to give us the most uproariously funny film of 2003."
Frederica Matthewes-Green (Our Sunday Visitor) says Elf "is consistently sincere rather than ironic, cheerful rather than snarky." But she walks away troubled at "the plot proposition that Santa's sleigh can't fly because people don't believe he exists. It's this that the audience is exhorted to have 'faith' in; it's this that sums up the 'Christmas spirit.' There is no hint of the Nativity of Christ in this film, and not even an emphasis on giving to others."