Enchanted a Healthy Mix of Reality and Fairy Tale
Lisa Rice

Crosswalk.com Contributing Writer

2007

21 Nov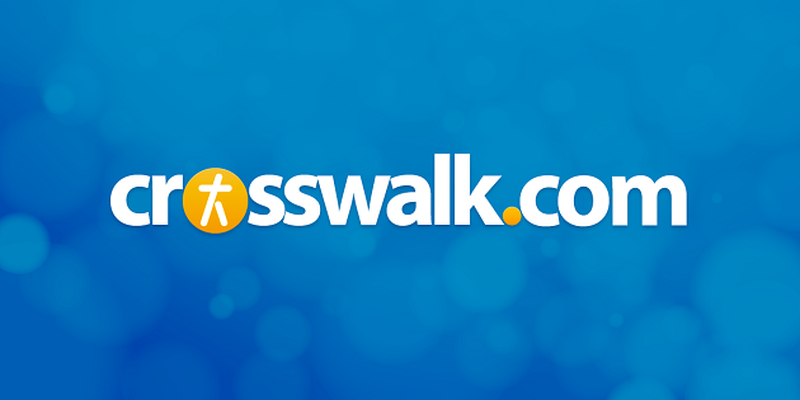 DVD Release Date: March 18, 2008
Theatrical Release Date: November 21, 2007
Rating: PG (for some scary images and mild innuendo)
Genre: Drama/Adventure
Run Time: 94 min.
Director: Kevin Lima
Actors: Amy Adams, Patrick Dempsey, Susan Sarandon, James Marsden, Rachel Covey, and Elizabeth Mathis
Don't you hate it when someone yanks you out of your blissful dream world into raw reality? When you realize that birds and squirrels are no longer waiting on you, and your airbrushed body is actually subject to the elements … and gravity? I hate when that happens.
Such is the life of beautiful Princess Giselle (Amy Adams), a lovely young lass who initially lives in a glorious world of animation where forest creatures break out in song, with heart-lifting lyrics about the wonderful day when true love's prince will come. Sure enough, the gorgeous Prince Edward (James Marsden) does come gallivanting into Giselle's life (after slaying a hideous troll, of course), and the two are just about to head off into "happily ever after-ville" when suddenly the evil queen (Susan Sarandon) shows her truest, vilest colors.
The queen just happens to be Edward's stepmother, and she happens to be insanely protective of her throne and therefore has to prevent Edward from marrying and bringing another woman into the palace. So, what does she do? She pushes Giselle into a waterfall. Not just any waterfall, mind you, but one that takes cartoon characters into the real world. And not just the real world, but the realest world of all—Manhattan U.S.A.!

Climbing out of a manhole, poor Giselle finds herself in the gritty reality of the very imperfect, non-animated world. She's shocked to find that rain leaves her hair looking wet and ugly, and she's horrified that's she's hungry and sleepy, and that people are just not so friendly sometimes! Indeed, New York City is badly in need of enchantment.
Thankfully for the dreamy-eyed Giselle, a charming divorce lawyer, Robert (Patrick Dempsey), and his adorable daughter (Rachel Covey) rescue her and invite her to stay at their apartment until they can find her "real" home. Despite the fact that Giselle makes her own dresses from Robert's curtains and invites the wild creatures of New York to help her clean the place (very scary, indeed as this includes rats and roaches—ew!), it all goes well until Robert's girlfriend, Tess (Elizabeth Mathis), sees that her fiancée has fallen (literally) onto the beautiful princess and assumes the worst.
While helping her find her home, Robert spends a lot of time with Giselle, whose goal is to teach him about recovering his dreams and bring him out of his cynical realness and back to the ideals of his heart. But perhaps Giselle needs a little reality of her own, and perhaps a big, showy song will not solve every problem in life. As the unlikely pair traverses the city and other cartoon characters—including Prince Edward and the queen's henchman invade the land of the real, both Giselle and Robert are surprised to find that they're quickly changing and that love has struck in the most unpredictable and transforming ways.
Enchanted is a completely adorable, delightful movie whose packed screening audience of little girls ages four to fourteen gave it a rousing applause at the end. The story wraps up in a compelling way, hinting that the good life just might be a healthy mix of both seasoned reality and fairy tale dreams.
The acting is wonderful, and Susan Sarandon makes the most delightfully scary, but brilliantly evil queen—both in cartoon world and in Manhattan. The animation is stellar, even hilarious at times with how much the cartoon characters look like the real actors.
The only caution, and probably the reason the movie gets a PG rating, is that there's a bit of innuendo here and there, with Robert falling and landing on Giselle, making it look like more than it was. The scene of the rats and roaches cleaning the apartment might be a bit too startling and creepy for young ones, too. The wicked queen also tries to poison Giselle (with apples, of course), and it looks at one point like she may have killed her.
Overall, the movie is simply adorable and will no doubt be a big smash hit for the holidays—not just with young girls, but with romantics-at-heart of every age.
CAUTIONS:
Drugs/Alcohol: None.
Language/Profanity: None.
Sex/Nudity: None, but a man falls on another woman and his girlfriend assumes the worst.
Violence: Cartoon slapstick, with evil queen pushing princess down waterfall, queen poisoning girl, henchman tying chipmunk's arms to hanger with clothespins, prince dueling with troll and humans, bumbling around New York wreaking havoc, etc.
Worldview: Romantic and optimistic. It's never too late to lose the cynicism and live from the heart.