Ender's Game is Beautiful, Beguiling and a Bit of a Headscratcher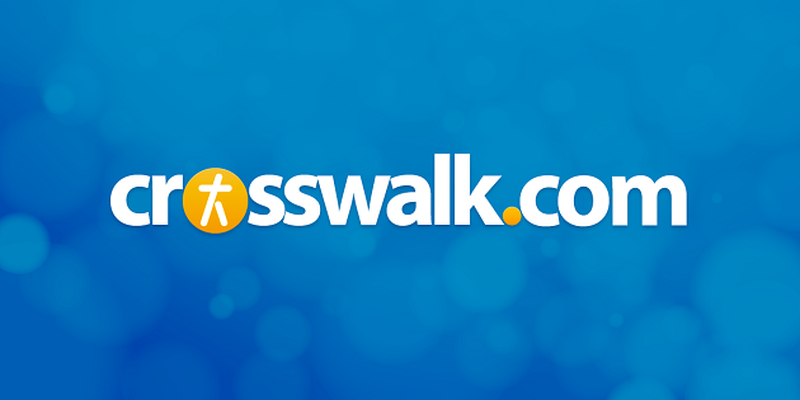 DVD Release Date: February 11, 2014
Theatrical Release Date: November 1, 2013
Rating: PG-13 (for some violence, sci-fi action and thematic material)
Genre: Science Fiction
Run Time: 114 min.
Director: Gavin Hood
Actors: Harrison Ford, Asa Butterfield, Hailee Steinfeld, Abigail Breslin, Ben Kingsley, Viola Davis, Aramis Knight, Moises Arias, Suraj Partha, Jimmy Jax Pinchak
Long before Katniss Everdeen was introduced to the masses in Suzanne Collins' bestselling novel The Hunger Games, children were put in equally gut-wrenching life and death scenarios in Orson Scott Card's much-beloved Ender's Game, which released back when Wham! was popular in 1985.
Set in a dystopian world where big families are strongly discouraged (over-population is just one of many problems), Ender (Asa Butterfield, Hugo) is considered an "extra" because he's already got an older brother, Peter (television actor Jimmy Jax Pinchak) and sister, Valentine (Abigail Breslin, The Call). If being the unnecessary sibling wasn't already enough to give him a complex, Ender is scrawny, pale and a regular victim of bullying. Basically, he's living out every teenager's definition of hell.
In what's the perfect set-up for the inevitable David and Goliath-style battle, Ender is also incredibly smart, a quality that isn't going unnoticed. While he doesn't know it at the time, Ender's knack for solving problems, his underlying sense of compassion without compromise and mature coping mechanisms are considered assets by a prestigious group of military leaders. As these higher ups strategize how to best solve the war on alien terror (more on that in a minute), Colonel Graff (Harrison Ford, 42) and Major Gwen Anderson (Viola Davis, Prisoners) have pinpointed the world's smartest children as the best hope for mankind's continued survival.
Turns out, seventy years before, a good chunk of Planet Earth was annihilated by the Formics, an unsightly but cunning ant-like species. Fearing that another attack is imminent, preparations are now underway for ending the alien race for good. Of course, this is where those chosen children come in. Thanks to their moldable minds, quick reflexes and computer savvy, they'll be playing a key role in saving the world.
CrosswalkMovies: Ender's Game Video Movie Review from crosswalkmovies on GodTube.
As the titular character, Butterfield, who resembles a young Jonathan Rhys Meyers, is perfectly cast. Not only does he fit the profile of a reluctant hero perfectly, but Butterfield also lends a real emotional gravitas to the film's central debate on the ethical and political implications of war, not to mention the rather timely issue of bullying.
Strangely enough, it's the adults in the movie who don't often fare as well. Ben Kingsley (Iron Man 3) has practically carved out a cinematic niche as the master of bizarre accents, but the one he's adapted for Ender is distracting and doesn't serve any real purpose. Along those same lines, Ender's parents are such a non-presence in his life that it's puzzling why the filmmakers bothered including them at all. Perhaps the biggest head-scratcher of all is Ford's take on the gruff leader who is doggedly convinced of Ender's greatness. Once again, Ford seems to have contracted another case of the I-don't-want-to-be-on-set grumpies, and in practically every scene, he looks like he's only seconds from telling everyone to get off his spaceship.
In addition to a handful of weak performances, the script also suffers from a surplus of insider lingo. With so much of the film's running time dedicated to Ender's elaborate training process, a lot of the dialogue thrown around doesn't mean much to anyone who hasn't fought in a war in space. Truth be told, the film would've been far better if more time had been dedicated to character development instead.
Despite getting bogged down in details that don't always add up, one still can't ignore Ender's greatest strength, plenty of fascinating big ideas. And that imaginative spirit extends to everything from the film's gorgeous special effects to that rapturous feeling of truly being transported somewhere else. Like Gravity before it, Ender's Game is the sort of movie worth seeing on the biggest screen possible. It also marks a promising beginning to a teen franchise with a broad range of appeal—and not a sparkly vampire in sight.
CAUTIONS (may contain spoilers):
Drugs/Alcohol: None
Language/Profanity: Very little. As- and dic- are both used once. Crap stands in for its harsher counterpart.
Sex/Nudity: None, although there's a non-sexual scene in a shower where Ender's bare chest and back are shown.
Violence/Mature Themes: Ender is bullied at school and not afraid to throw an equally brutal punch back. Ender and his older brother Peter get into a squabble and Peter wraps his arms around Ender's neck and says he could kill him. Pre-teens and teens, including Ender are recruited for a life-and-death battle against an alien race that caused thousands of fatalities. Some of the simulations they're involved with involve guns. Bonzo threatens Ender on several occasions, and when Bonzo attacks Ender in the shower, Ender accidentally hits him so hard that Bonzo sustains a significant head injury on the tile. A virtual game that Ender plays has some pretty frightening images (especially for younger children), and the aliens are pretty scary looking, too.
*This Review First Published 11/1/13