Just How Bad is Endless Love? Let Us Count the Ways...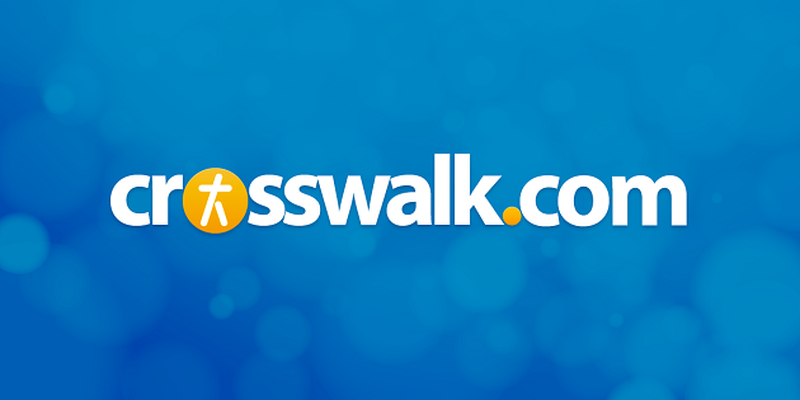 DVD Release Date: May 27, 2014
Theatrical Release Date: February 14, 2014
Rating: PG-13 (for sexual content, brief partial nudity, some language and teen partying)
Genre: Drama/Romance
Run Time: 103 min.
Director: Shana Feste
Cast: Alex Pettyfer, Gabriella Wilde, Bruce Greenwood, Joely Richardson, Robert Patrick, Rhys Wakefield,
Hollywood entered a time warp the week this one was released, with three remakes of '80s movies that weren't all that great in the first place.
While RoboCop was a decent-ish action flick for its time, it's doubtful that anyone was really clamoring for a reboot when we've already got Michael Bay and his Transformers. What's more of a head-scratcher, though, is why anyone would want to introduce a new generation to About Last Night or Endless Love. What's next? St. Elmo's Fire for next Valentine's Day?
The original Endless Love released in 1981 and starred Brooke Shields. Sort of like her coming-of-age, Lolita-esque turn in The Blue Lagoon minus the water, Brooke's character is the nice girl who falls for the bad boy. But this isn't an innocent, sweet little crush, mind you. It's an all-consuming lust (calling it love, after all, is a total misnomer) that rightfully concerns her parents. Despite what threatens to drive them apart (and the obstacles quickly veer into very icky territory), however, the audience is supposed to root for love to conquer all, naturally.
Sadly, not much has changed in 32 years. This year's incarnation of Endless Love may not descend into full-on Mrs. Robinson-territory like its predecessor, but it's an equally cringe-worthy portrayal of teen romance (think Twilight minus the vampire/werewolf excitement). Even someone who's a sucker for a good sappy tale won't find much to love in the hollow story of a ridiculously photogenic couple entangled in a frowned-upon love affair. Nicholas Sparks, this is not.
With all the realism of your average musical video, Jade (Gabriella Wilde, Carrie) and David (Alex Pettyfer, Lee Daniels' The Butler) probably think of themselves as the modern-day Romeo and Juliet. Jade is privileged and David is poor, but since they look like they're part of the same Abercrombie & Fitch ad, that means they're meant to be, right?
They meet in what's a vulnerable chapter of Jade's life. While she's got it all on paper (a loving family, plenty of cash and a future in the Ivy League), she's been struggling since the death of her older brother who had cancer. In the midst of her despair, Jade bumps into someone who's more than willing to help her deal with her angst, the "perfect gentleman," really.
As it turns out, David has always had a crush on Jade but wondered if she'd ever give him a second glance. Channeling his inner John Cusack a la Say Anything on graduation day, David finally works up the courage to talk to his dream girl. Knowing it'll take a substantial gesture to impress her, the parking valet eventually "borrows" a client's Maserati and takes Jade for a joy ride.
Not surprisingly, the owner of the car, not to mention Jade's father, Hugh (Bruce Greenwood, Star Trek Into Darkness) aren't exactly impressed. But Jade is, and so begins their endless love. Yes, in one evening, Jade is absolutely, positively sure that David is "the one" for her, and nothing, not even the pleading of her pesky father or what the private investigator discovers about David's past, is going to stop her from loving him.
With a paint-by-numbers storyline that hits on every conceivable romantic cliché and an overly bombastic score, Endless Love is so bad that it's unintentionally funny at times. Worse yet, when ham-fisted dialogue is recited by nearly expression-less actors, it doesn't do anyone, especially the audience, any favors.
In the good ol' days, a predictable rom-com could be elevated by whoever was starring in it. No one ever doubted that the couple in question would wind up together, but if it was Hugh Grant and Sandra Bullock selling it, the sugar was a whole lot easier to tolerate. The same cannot be said for Endless Love, unfortunately. It's an hour and a half of pure pain and suffering, just in time for date night.
CAUTIONS (may contain spoilers):
Drugs/Alcohol: Underage social drinking and teenage partying depicted. Jade's dad is often shown with a glass of something alcoholic, too. Jade convinces David that getting high in a zoo would be a good idea.
Language/Profanity: A single misuse of Jesus's name, an f-word and a smattering of other profanity including da--, as-, sh—and he--.
Sex/Nudity: A few sexual innuendos and crass remarks. Jade and David have sex (there's a quick glimpse of Jade's breasts) at her parents' house. We also see them take a bath together in another scene (we only see them from the shoulders up) and make out in a few other scenes. Jade often wears pretty skimpy clothes and bikinis. References to an extra-marital affair.
Violence: A car crash leaves Jade injured. David clearly has some anger issues, and we see (and hear about) several fights he was a significant part of. Jade's father threatens David with a baseball bat.
Publication date: February 14, 2014