Epic Never Quite Lives Up to Its Name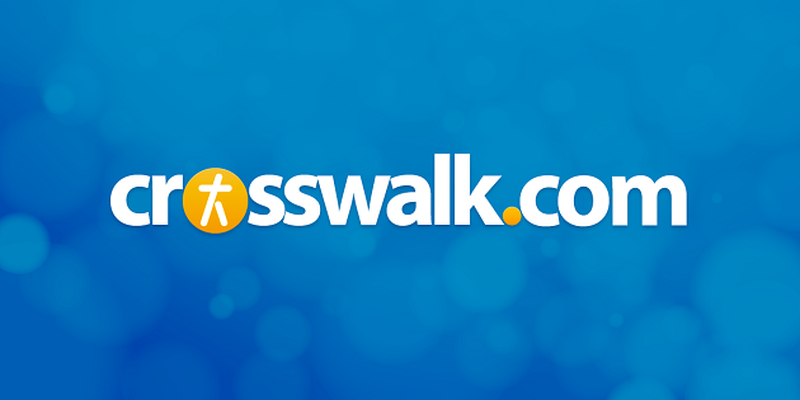 DVD Release Date: August 20, 2013
Theatrical Release Date: May 24, 2013
Rating: PG (for mild action, some scary images and brief rude language)
Genre: Animated/Family/3D
Run Time: 102 min.
Director: Chris Wedge
Cast: Colin Farrell, Josh Hutcherson, Amanda Seyfried, Beyoncé, Chris O'Dowd, Jason Sudeikis, Steven Tyler, Christoph Waltz, Aziz Ansari, Judah Friedlander, Blake Anderson
In what's definitely an upgrade from its original title (Leafmen), Epic is an animated adventure that's seemingly tailor-made for family viewing. Trouble is, as thoroughly rapturous as the film's visuals are, there's just nothing all that interesting about Epic's tiny protagonists or their efforts to save the forest they call home.
Even the kids who made up the majority of my screening audience seemed more fidgety than usual, and worse yet, there was nary a laugh in over an hour and a half—a surprise considering these were the same people who dreamed up Ice Age.
Despite an impressive list of celebrity talent attached to the project, Epic lacks personality, a cohesive storyline and the aforementioned sense of humor. While it's easy to get lost in the intricacies of the fantastical world, one can't help wishing the writers would've employed the same attention to detail as the artists.
With a tagline of "prepare for something epic," the bar is immediately set too high for what's a fairly conventional good vs. evil battle. In fact, the film's best scenes happen before anyone ventures into the forest. In what's a compelling launching point, a strong-willed teenager named Mary Katherine (Amanda Seyfried, Les Misérables) is forced to reconnect with her estranged father after her mother's unexpected passing.
It's clear there's a large emotional chasm there, and Mary Katherine, who insists on being called M.K., isn't sure how father and daughter are going to successfully co-exist.
Adding fuel to their fiery relationship is the utter peculiarity of dear old Dad (Jason Sudeikis, The Campaign). A clumsy naturalist who's devoted the bulk of his scientific research to tracking down the tiny beings he "hears" in the nearby forest, he's not exactly the cool dad. Turns out, his occupational obsessions were the reason that he and M.K.'s mom got divorced long ago.
As Dad has no idea how to relate to this daughter, let alone the world at large, it's not surprising that M.K., with nothing more than a spazzy, three-legged dog as her ally, loses patience with him rather quickly. Deciding she might be better off on her own, M.K. goes for a walk, only to discover there's some truth to what her dad's been postulating. By the time she learns this, however, she's become one of them—a fairy-like creature who's approximately two inches tall and can fly, albeit awkwardly.
After meeting the tiny people's queen, Tara (pop singer Beyoncé, Cadillac Records), who's about to abdicate her throne after the requisite 100-year reign, M.K. learns the secret to sustaining the forest and the leafmen population is the ability of Tara's successor to protect a random green pod. See, if the pod winds up in the wrong hands, the lush nirvana these miniature people call home succumbs to unsightly decay.
Unfortunately, there's not much more to the story, and for whatever reason, the writers made the leafpeople's foes - a bug-man named Mandrake (Christoph Waltz, Water for Elephants) and his bumbling, nefarious son - far more interesting in comparison. When the audience finds itself rooting for the bad guys, there's a problem.
The confusion doesn't end there; if the pod is so vital to everything, why would you choose the world's slowest creatures, namely a slug and a snail, as its bodyguards? The story's twists, turns, and plot developments feel more like filler than serving an actual narrative purpose. It's the most glaring evidence that Epic is anything but.
As for M.K. and her dad, it doesn't take the proverbial rocket scientist to guess how their relationship turns out, but in a story that's more style than substance and lacks a larger point (the filmmakers even eschew the expected environmental preachiness), it's the father/daughter dynamic that is still the highlight because family struggles are something everyone can relate to.
CAUTIONS:
Language/Profanity: A couple of instances of mild scatological humor, plus a single exclamation of God's name.
Sex/Nudity: No sex or nudity, just some mild flirting between two teenagers.
Drugs/Alcohol: None
Violence: If rodents aren't your thing, a couple of scenes featuring very large rats on the attack could be frightening. Some dramatic, albeit bloodless, action sequences put our main characters in peril. One character dies when an arrow is shot into her abdomen.
Themes: A teenager is dealing with the death of her mother and struggles to find common ground with her estranged father.
Christa Banister is an author and full-time freelancer writer, specializing in music, movies and books-related reviews and interviews and is the author of two novels, Around the World in 80 Dates and Blessed Are the Meddlers. Based in Dallas, Texas, she also weighs in on various aspects of pop culture on her personal blog.
Publication date: May 24, 2013