Everest is a Beautiful, Deadly Journey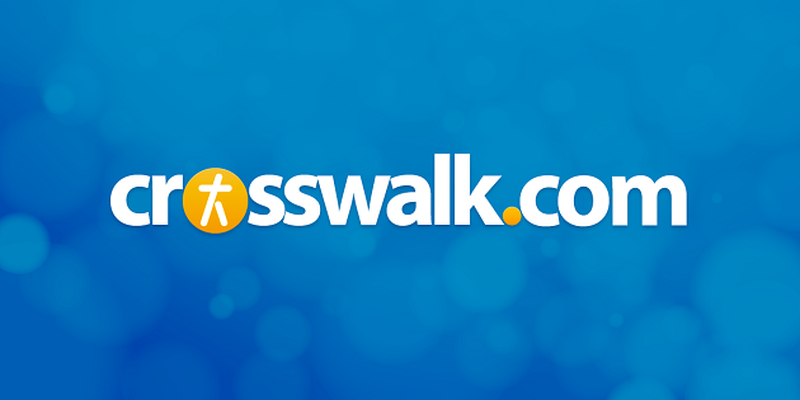 DVD Release Date: January 19, 2016
Theatrical Release Date: September 18, 2015
Rating: PG-13 (for intense peril and disturbing images)
Genre: Drama, Adventure, Thriller
Run Time: 121 minutes
Director: Baltasar Kormákur
Cast: Jason Clarke, John Hawkes, Emily Watson, Keira Knightley, Jake Gyllenhaal, Josh Brolin, Robin Wright, Elizabeth Debicki
There is a thirst in humankind to touch Heaven.
We will stop at nothing to reach new heights, dive to deeper depths, and run faster and farther than ever. And there is no shortage of this human attribute depicted in film. In 2013, we watched the blockbuster Gravity in awe and horror, marveling at the beauty of space and the deadly risks faced by astronauts. But unlike the fictional story of Gravity, new thriller Everest is based on the true events of May 10,1996.
Mount Everest, while beautiful, is a brutal opponent to conquer. Everest begins by flashing sobering statistics on a black screen to remind viewers that, since Sir Edmund Hillary first made the ascent to its summit in 1953, 1-in-4 climbers who've attempted to scale the mountain have perished on the journey.
In the spring of 1996, Adventure Consultants, Mountain Madness, and other personal guide groups took dozens of climbers to Nepal to try their hand at reaching the summit of the gorgeous and deadly mountain. Although the guides (led by Jason Clarke and Jake Gyllenhaal) are trained and experienced professionals, control of the expedition is eventually wrested from them by a massive, sudden storm which threatens their success, and even their lives.
What starts as a bucket-list adventure (for which each client is paying a small fortune) eventually becomes a numbers game. Will anyone be lost? How many will be lost? How many will be saved? The sheer scope and disaster, combined with the majestic views and sweeping shots, make the film feel like a window to another world. Except it really is our world.
Everest features the terror and suspense of any good Man vs. Nature film, although in number and length of the more visceral scenes, it falls on the lower end of the kind usually featured in disaster movies. Director Baltasar Kormákur (2 Guns) and writers William Nicholson and Simon Beaufoy instead choose to put more focus on moments of anguished suspense for those in safety: family members back home, team members stationed at base camp, and climbers who make it out of the storm first.
The emotional through line of the film is unquestionably carried by its veteran actresses. Most of the weight falls to Emily Watson (The Book Thief), who plays Helen Wilton, base camp operator and unflagging supporter to the team, both in the camp and on the radio to those climbing. Watson conveys an incredible amount of truth in the role, greeting each new disaster and hurdle with both the steady instincts of a professional problem solver, and the raw heartbreak of a mother and friend. Some of the film's most heartwrenching scenes are carried by Keira Knightley (Begin Again), who plays Jan, wife to guide Rob Hall (Clarke), pregnant, and very worried over Rob's safety. Another spouse, Peach Weathers (Robin Wright, The Congress), provides a small but incredibly meaningful role in the narrative. Even young up-and-comer Elizabeth Debicki (playing camp doctor Caroline Mackenzie) gives a memorable and moving supporting performance. Fans of nature-disaster dramas will know what types of scenes to look for, but even those expected moments are aching and tear-jerking, largely due to the dedicated work of the female cast.
Perhaps the most fascinating and lingering moment in the film comes before the tragedy strikes, when the climbers have gathered together to eat, drink and anticipate the journey that lies ahead. One member of the expedition, journalist Jon Krakauer (Michael Kelly, The Adjustment Bureau) of Outside magazine, who is writing a story on commercial climbing guides, takes out his notebook and asks, Why? Why take the risk? Why pay so much money? What makes this feat important to you?
A few offer shrugged or joking replies ("Because it's there!" - quoting Sir Edmund Hillary), but none that fully gets to the bottom of his question. It's the question viewers of Everest can't help pondering at least a few times over the course of the film.
Why do we chase such terrifying dreams? What pulls astronauts to the moon, when they know they might die before the shuttle leaves the launch pad? What makes one man give up his dream of reaching the mountain's summit to live another day, and another man risk his very life just to be able to stand at the top of the world? Perhaps it means something different for every person. And perhaps we'll never truly know.
Everest is a stark reminder of this mysterious drive to conquer and climb. It shows us the breathtaking beauty of nature, and its unparalleled ability to devastate and destroy. It paints a picture of humanity's weakness and frailty, but also of our courage - our strength to go on even when all odds are against us.
It may be an emotionally exhausting journey, but something about Everest is a good reminder of the wild world we inhabit, and the fierce power of human determination.
CAUTIONS (may contain spoilers):
Drugs/Alcohol: Characters are briefly shown drinking liquor. A man is shown injecting himself with medication via syringe.
Language/Profanity: A couple instances of very mild swearing
Sex/Nudity: None.
Violent/Frightening/Intense: Characters in a lot of peril for much of the film. One man is shown severely frostbidden in his hands and face. Dead bodies are shown partially covered in snow. There are many intense moments on the mountain (storms, avalanches, etc).
Spiritual elements: Climbers are very briefly shown participating in Nepalese rituals/ceremonies to honor their hosts and guides before beginning their ascent.
Publication date: September 18, 2015