Everything, Everything May Not Have it All, but It's Got Sweetness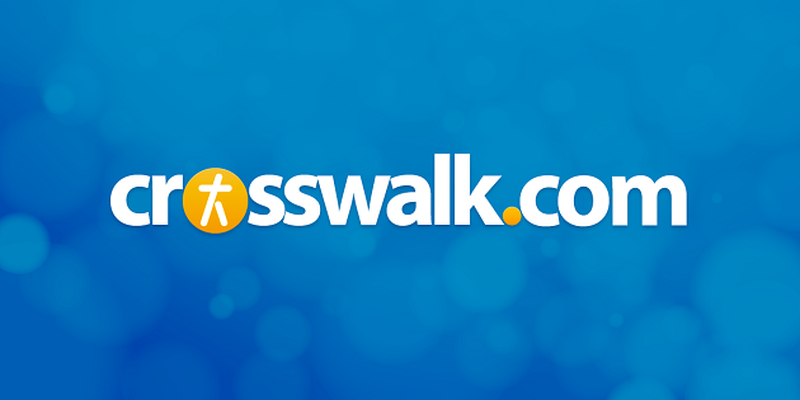 A sweet bit of romantic fluff. It's The Boy in the Bubble meets The Fault in Our Stars, but our young sweethearts are adorable in a wholesome kind of way and their story is charming—as long as you don't think about it too hard. 3.5 out of 5.
 
Synopsis
Maddy (Amandla Stenberg) suffers from a rare immune disorder that has kept her confined to her house all of her eighteen years. She's okay with that... until Olly (Nick Robinson) moves in next door. As young love blossoms—via text and longing glances through oversized windows—Maddy will have to choose between the safe, sterile life she's always known and risking all for love.
 
What Works?
It's a simple story told in a variety of imaginative ways. Maddy's complex illness is explained via cartoon. Text conversations morph into imaginary meetings inside Maddy's school-project architectural models, chaperoned by a friendly spaceman. Maddy and Olly's thoughts are sometimes revealed to the audience (but not to each other). These and other little touches keep things fresh.
Maddy and Olly are idealized versions of teens, but so were Romeo and Juliet and their story has done pretty well. Everything, Everything is certainly not Shakespeare but these young lovers are cute, sweet, and funny—and sometimes that's enough.
 
What Doesn't?
Like an infinitely worse movie aimed at younger audiences that is also releasing this weekend, Everything has some whopping holes in the plot. They're not quite as annoying here, but they do leave questions unanswered: How does a single mom afford that technological wonder of a house? If any outsider crossing their germ-free threshold could potentially kill delicate Maddy, what happens when they need, say, a plumber? How does Maddy pay the credit card charges she's racking up? These questions and more could lead to hours of fruitless wondering; it's best if you just don't go there.
The adult performers were flat compared to the teens. Anika Noni Rose never looked completely comfortable as Maddy's mom. Maddy's nurse Rosa (Danube Hermosillo) had a little more presence, but her role was more stereotype than anything else.
While Maddy's house makes for beautiful backdrops and her models are fun alternative sets, Hawaii looked rather less glorious than usual. What we saw was nice, but on a small scale; it could have been any pleasant beach.
 
Christian Worldview Elements / Spiritual Themes
Olly dresses as a priest to administer last rites to a Bundt cake. It's funny rather than disrespectful. Maddy says "the universe" took her dad and brother; there is no mention of God or faith in anyone/anything. It's possible to view one character's actions to be "playing God" with another's life. Forgiveness is an issue, but not a major theme.
 
CAUTIONS (may contain spoilers)
MPAA Rating: PG-13 for thematic elements and brief sensuality
Language/Profanity: Mild: What the h— and sh** (one each).
Sexuality/Nudity: A lot of sexual tension and kissing. A question asked about being "knocked up." A brief sex scene between an unmarried couple, handled with discretion; nothing explicit shown.
Violence/Frightening/Intense: Maddy suffers frightening symptoms that require medical care; a brief fistfight.
Drugs/Alcohol: Other than prescription meds, there is a glass of what might be a cocktail but it's part of a joke and not to be taken seriously.
 
The Bottom Line
RECOMMENDED FOR: Romantics of all ages but especially teen girls, because Romance. Mother/daughter movie outings.
NOT RECOMMENDED FOR: Cynics, crankypants, and viewers who don't like love stories.
Everything, Everything, directed by Stella Meghie, opened in theaters May 19, 2017; available for home viewing August 15, 2017. It runs 96 minutes and stars Amandla Stenberg, Nick Robinson and Anika Noni Rose. Watch the trailer for Everything, Everything here.
 
Susan Ellingburg spends most days helping to create amazing live events and most nights at the movies, at rehearsals, or performing with vocal ensembles in the Dallas area. This leaves very little time for cleaning house. A natural-born Texan, Susan loves all things British, Sunday afternoon naps, cozy mysteries, traveling with friends, and cooking like a Food Network star (minus the camera crew).
Publication date: May 18, 2017
Image courtesy: ©WarnerBros/MGM