Expect Humor Not Depth in What to Expect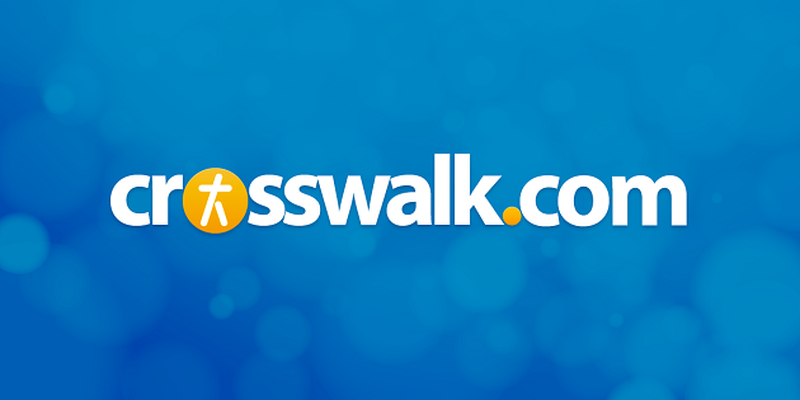 DVD Release Date: September 11, 2012
Theatrical Release Date: May 18, 2012
Rating: PG-13 (for crude and sexual content, thematic elements and language)
Genre: Comedy
Run Time: 110 min.
Director: Kirk Jones
Actors: Cameron Diaz, Jennifer Lopez, Matthew Morrison, Chris Rock, Anna Kendrick, Dennis Quaid, Brooklyn Decker, Elizabeth Banks, Chace Crawford, Ben Falcone, Rodrigo Santoro
Don't look now, but What to Expect When You're Expecting is yet another nonfiction best seller that serves as the basis for a multi-character, star-packed movie. Think of He's Just Not That into You or the more recent Think Like a Man, movies filled with beautiful actors each given a thin story that, when pieced together, provide a lighthearted look at the state of modern relationships.
Those films have proven themselves to be strong draws at the box office, and that's clearly what the backers of What to Expect are expecting—big grosses for a not unpleasant, if far from solid, comedy centered on five couples who are trying to start families.
Jules (Cameron Diaz), a well known fitness champ and successful contestant on a Dancing with the Stars-style reality show, learns she's in a family way with her dance partner Evan (Matthew Morrison). (They're not married, and if you're looking for a movie that might view such situations as a negative, or might at least show the real challenges of raising children outside of marriage, you're looking in the wrong place.) Author Wendy (Elizabeth Banks) is about to learn that the realities of pregnancy don't quite match up with the advice she gives expectant mothers, while husband Gary (Ben Falcone) struggles with the news that his father (Dennis Quaid) is also expecting newborn twins with his much younger wife, Skyler (Brooklyn Decker).
Holly, a photographer, is facing job uncertainty as she pursues adoption, while her beau, Alex (Rodrigo Santoro), prepares himself for fatherhood by hanging out with a "dude's group" of dads who offer him advice and encouragement. Finally, Rosie (Anna Kendrick) and Marco (Chace Crawford) put aside their business rivalry (they both run food trucks) long enough for a one-night stand that results in pregnancy.
The Rosie/Marco relationship is the crudest in the film, but the sudden pregnancy and a subsequent crisis that comes from their encounter raises the most interesting question in the film: How does a relationship defined by trying to do the right thing change after the circumstances that defined the relationship change? Are Rosie and Marco still a couple? If so, why?
The film's handling of the couple's dilemma is cursory. Nothing in What to Expect When You're Expecting is explored in depth—even the serious issues of problem pregnancies and maternal grief. What to Expect wants to present the range of emotions related to pregnancy, but it would much rather focus on humor than sorrow.
To that end the film is a success, albeit a minor one. Laughs are frequent, if not of the "belly" variety, early on in the film, and then again after Alex starts listening to the advice of Chris Rock as the leader of the "dude's group" of dads.
One's enjoyment of the film may very well be based on what one expects going into it. What to Expect When You're Expecting might leave you merely comforted rather than transformed, but it conveys a message that, while far from profound, bears repeating: The desire for children is a good thing, and childbearing is a wonder despite the trials that might arise during pregnancy, birth or upbringing. That's a truth worth upholding.

CAUTIONS:
Language/Profanity: "Oh my God"; "godd-mmit"; the f-word; "the effing car"; crude anatomical references; "what the hell"; "boobs"; "horny"; "bi-ch"; "holy s-it"; reference to getting "knocked up"; "bull-hit"; a middle finger extended; a song played at a party includes the lyric, "why don't we get drunk and screw?"
Alcohol/Smoking/Drugs: Scenes of beer, wine and liquor consumption; a character says, "I'm wasted"; a character says his child "ate a cigarette."
Sex/Nudity: Kissing; cleavage; girls watching dance program make comments like, ""She's totally doing him" and "I'd totally let that one do me"; sensual dance scenes, including a woman tearing a man's shirt off; a woman run's a store called The Breast Choice; a 2 Live Crew album cover shows woman's bare backside; lots of talk about conception; an offer of oral sex; bare-chested man; a woman said she once slept her way across Europe.
Violence/Crime: Vomiting; abortion briefly contemplated; a miscarriage; reckless driving; a bribe; a boy is struck in the head with a beer can.
Marriage/Religion: Some of the couples expecting children are married, some aren't; a couple expecting a child wonders, "Should we get married?"; a character is said to be "half Jewish – Christmas-tree Jewish"; circumcision jokes; a proposal.

Questions? Comments? Contact the writer at crosswalkchristian@hotmail.com.