Factory Girl Fails with a Superficial Script
Annabelle Robertson

Entertainment Critic

2007

17 Jul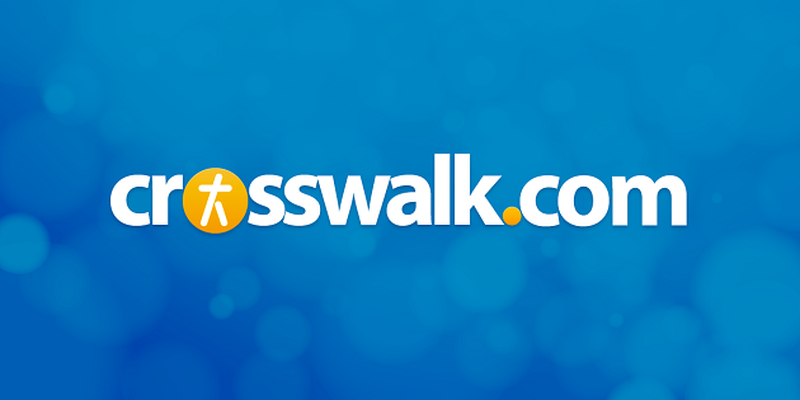 DVD Release Date: July 17, 2007
Theatrical Release Date: December 29, 2006 (limited)
Rating: Unrated (original film was R for pervasive drug use, strong sexual content, nudity and language)
Genre: Biopic/Drama
Run Time: 1 hr. 39 min.
Director: George Hickenlooper
Actors: Sienna Miller, Guy Pearce, Jimmy Fallon, Mena Suvari, Shawn Hatosy and Hayden Christensen
Long before Paris Hilton hit the scene, with her "famous for being famous" status, there was heiress Edie Sedgwick (Sienna Miller). Born in Santa Barbara, California, in 1943, Sedgwick descended from a family line that included the first major general of the Massachusetts Bay Colony, a signatory of the Declaration of Independence (William Ellery) and a great-great grandfather who reportedly created and promoted New York's Central Park. Before Edie's birth, the Sedgwicks moved West, where Edie's father (whom they all called "Furry") oversaw a large ranch in Southern California's wine country.
In the '60s, Edie briefly attended Cambridge Art School. She also dabbled in modeling, appearing in LIFE magazine in 1965 and VOGUE in 1966. During that time, Edie's friend George Wein (Jimmy Fallon) introduced her to Andy Warhol (Guy Pearce), the pop culture icon. Warhol pulled Edie into his fold. In the '70s, the hip place to hang would be Studio 54. But in the '60s, it was Warhol's "Factory," where an eclectic group would party, use drugs and produce offbeat silkscreens and lithographs. Factory regulars included rockers like Lou Reed, drag queens and transsexuals.
After meeting Edie, Warhol started casting her in his independent films, which were a rambling mishmash of depraved sex acts, drug use and reality-style interviews that typically screened at gay venues. For a time, she was Warhol's "It Girl," and he brought her to parties and openings all over the city, bragging that Edie was his "superstar." She became the toast of bohemian New York for a time, with young girls imitating her signature blond haircut and kohl-rimmed eyes.
Fame was not enough to battle the demons of Edie's childhood, however, which was full of abuse and neglect. It was also not enough to sustain the young woman financially—especially in the face of Warhol's blatant manipulations. As Edie's drug use began to spiral out of control and her father stopped financing Warhol's lifestyle via his daughter, Edie suddenly became less fascinating to the artist. Jealous after an aborted dalliance with a folk rocker (based on Bob Dylan and portrayed by Hayden Christensen), Warhol dumped the young woman like an empty paint can. She overdosed in 1971, after a stint in a Santa Barbara hospital.
The problem with Factory Girl isn't the obnoxiously repetitive nude scenes or the incessant drug use—both of which are disturbing, but highly representative of life at the Factory. Neither is it the acting, which is sustained by the two leads. As the alternatively aloof, cruel and fawning Warhol, Pearce is right on target. He gives the audience a picture of how fleeting celebrity is—and how capricious it can be. Herself a recent "It Girl" in the UK, and famous mostly for dating Jude Law, Miller does a good job with her role as well. She's sensitive and troubling, and you feel for her when she takes the proverbial nosedive for this type of story. Fallon is hopelessly miscast, however, with a wig to match. Even worse is Christensen, whose lines are delivered as if he's the one on drugs. Fortunately, these two actors have very little time on-screen.
Factory Girl fails, instead, because it rests upon such a superficial script. The story never delves beneath the surface to explore why Warhol was the way he was. And, while Edie's problems are alluded to, they are never dealt with other than in the most trite way. These two characters, however, are positively profound compared to the rest of the cast, which are given little motivation or depth.
It's Christensen's character, ironically, who acts as the lone prophet of the film—yet he's a hard-drinking rocker who used Edie and also struggled with addiction and the lure of fame. (Bob Dylan reportedly threatened to sue the film's producers, should they portray him in a negative light—hence, the character is not named as Dylan.) So, even the dangers of drugs and alcohol are glossed over. Where's the meaning? Where's the message? This film has none, save perhaps "Be wary of Warhols."
Factory Girl therefore amounts to little more than a grim but clichéd story without morality. Like Warhol's art, it seems to be a mere reflection of that which has been done before—all in the name of "art," of course.
AUDIENCE: Adults only
DVD EXTRAS:
Commentary by Director George Hickenlooper
Deleted Scene with optional director's commentary
"The Real Edie;" An Inside Look at the life of Edie Sedgwick
Guy Pearce's Video Diary
Sienna Miller's Audition Tape
Making of Factory Girl
Factory Girl on the red carpet
Theatrical Trailer
CAUTIONS:
Drugs/Alcohol: Drinking, smoking and drunkenness throughout film; numerous scenes depicting drug use and addiction, including a fatal overdose.
Language/Profanity: Numerous profanities, obscenities and lewd slang (many strong) throughout film.
Sexual Content/Nudity: Numerous references (usually lewd) to genitalia and sex acts, including homosexual; multiple scenes with extended shots of upper female nudity and rear male and female nudity; various shots of sex acts that include nudity
Violence: None.