Fame and Family Collide Predictably in Hannah Montana
Christa Banister

Crosswalk.com Contributing Writer

2009

10 Apr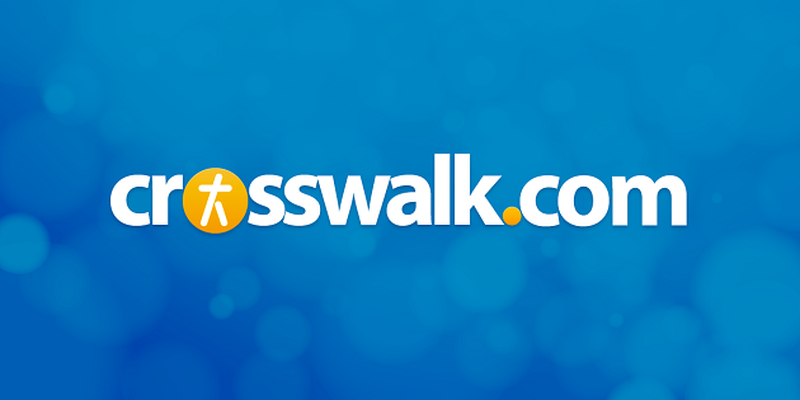 DVD Release Date: August 18, 2009
Theatrical Release Date: April 10, 2009
Rating: G
Run Time: 102 min.
Director: Andy Fickman
Actors: Miley Cyrus, Billy Ray Cyrus, Emily Osment, Lucas Till, Vanessa Williams, Margo Martindale, Jason Earles, Melora Hardin, Taylor Swift
Even if you aren't a 'tween or teen girl (or the long-suffering parent of one), there's still no escaping Hannah Montana— or hearing the latest scoop about Miley Cyrus, the singer/actress who portrays her.
Picking up the coveted "pop culture phenom of the moment" baton from Britney Spears, Hannah/Miley has ultimately provided a more positive role model for adoring young girls. But as Cyrus treads into that tricky territory that Britney so famously sang about in "I'm Not a Girl, Not Yet a Woman," her recent behavior has definitely caused a few raised eyebrows from the Miley faithful—and their parents.
First, there was the controversial photo shoot with Annie Leibowitz for Vanity Fair. Then a few more risqué pics surfaced of Cyrus and a pal that she was forced to defend in People. Even the guy she dates, particularly her current beau, Justin Gaston, a 20-year-old underwear model who's four-plus years older than Cyrus, has become regular fodder for heated message board discussions.
Considering the way art seems to imitate Miley Cyrus' life these days, the timing probably couldn't be better for the big-screen treatment of Hannah Montana. Not only does it solidify Cyrus' place as the ultimate good girl just wanting to do the right thing even with the paparazzi always hot on the trail, but Hannah is a character that Cyrus can play convincingly. Just as Cyrus herself is hoping to make a smooth transition from a major 'tween and teen draw to a full-fledged Hollywood actress sooner rather than later, her characters Miley Stewart/Hannah Montana are also experiencing a bit of an identity crisis, too.
While Miley has always maintained she's just a regular girl living her dreams of singing and acting vicariously through Hannah, Miley is having a little trouble keeping her two lives separate these days. With her celebrity schedule getting more cramped by the minute, Miley isn't exactly winning points at home with her family or her best friend. And the pull of her Glamazon status is never more apparent than when she engages in a petty cat-fight with Tyra Banks (yes, the real Banks, in a thankless cameo) over a cute pair of stilettos.
After Miley effectively manages to ruin her best friend Lilly's (Emily Osment) "Sweet 16" birthday bash and forgets about her brother's (Jason Earles) send-off to college, her dad (played by Cyrus' real-life father Billy Ray) decides it's time to re-introduce his Beverly Hills diva-in-training to her simple country girl roots.
Of course, Miley wouldn't have agreed to this voluntarily, so when she boards a private jet she thinks is bound for an appearance in New York City, she's rather surprised to discover she's in rural Tennessee once she deplanes. As if her truckload of sparkly luggage she lugs off the plane wasn't enough to deliver the message that Miley has changed dramatically because of Hannah's success, the writers also make sure her horse Blue Jeans doesn't recognize her either.
Even her grandma (Margo Martindale) gets on Miley's case as soon as she arrives home in a huff. And the theme of humbling the pretty girl, one that even Jane Austen enjoyed exploring in her novels, plays out perfectly.
Thankfully, there's a cute distraction, namely a farmhand named Travis (Lucas Till) nearby to make the transition go down a little easier. Since he went to school with Miley back in the day, he remembers how she used to be—before she moved to California—and wonders how she could've changed so drastically. Now call me crazy, but it's not easy to believe he didn't know she was moonlighting as Hannah. I mean, we know he's familiar with pop culture because he mentions Hannah. And he also knows she loves to sing and write songs, and we're supposed to believe he has no idea? C'mon, that's a little silly.
Now I know that suspending your disbelief is often required to experience Hollywood's "movie magic," but it's a tough sell that everyone in her hometown, let alone Travis, who spends a lot of time with her, hasn't figured out that Miley is Hannah. I mean, she looks exactly the same, save for that cheap blonde wig and false eyelashes. But I digress…
Predictably, Miley soon discovers that trading designer duds for flannel isn't such a bad thing. In fact, she adapts rather well, considering her rough-and-tumble start. But while her change in attitude and priorities was definitely needed, the storyline takes an unnecessary, all-or-nothing turn that basically says that Miley has to choose between being a good daughter and friend in a small town at the peril of her life's dreams in the big city. Surely, she can be a singer/actress with perspective, right?
And that's where Hannah Montana: The Movie ultimately falls short. Its heart is definitely in the right place, but the takeaway value is way over-simplified, as if the audience couldn't make up its own mind about what's right and wrong. Take Cyrus, for instance. Even though she's clearly going to keep acting and living in L.A., are we supposed to automatically assume that her personal priorities are out of whack?
But given Cyrus' charisma in the leading role and a slew of catchy songs along the way, the dumbed-down message probably won't make that much of a difference to her adoring fanbase anyway—a shame, but probably true. Too bad it didn't have to be that way, though.

CAUTIONS:
Drugs/Alcohol: None.
Language/Profanity: A couple of exclamations of "Oh My G--!"
Sex/Nudity: Miley and Travis share a brief kiss, and Robby Ray and Lorelai do the same.
Violence: Only of a comedic nature.
Christa Banister is a full-time freelancer writer, specializing in music, movies and books-related reviews and interviews and is the author of two novels, Around the World in 80 Dates and Blessed Are the Meddlers. Based in St. Paul, Minn., she also weighs in on various aspects of pop culture on her personal blog.
For more information, including her upcoming book signings and sample chapters of her novels, check out her Website.