Fantasy and Reality Blend Beautifully in "Wonderland"
Christa Banister

Crosswalk.com Contributing Writer

2009

23 Mar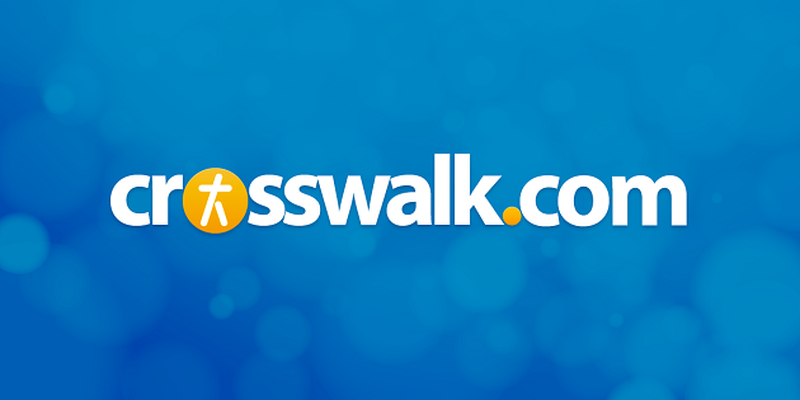 Release Date: March 20, 2009 (limited)
Rating: PG-13 (for thematic material, brief strong language)
Genre: Drama
Run Time: 96 min.
Director: Daniel Barnz
Actors: Felicity Huffman, Elle Fanning, Patricia Clarkson, Bill Pullman, Campbell Scott, Mackenzie Milone
Aptly following in the sturdy acting footsteps of her now 15-year-old elder sister Dakota, 10-year-old Elle Fanning is that rare breed of child star who doesn't simply fall back on being cute.
In fact, Elle's got that same wisdom-far-beyond-her-years quality that allows her to credibly tackle complex, demanding roles while maintaining that necessary child-like innocence in the process. And that rare combination ends up serving the younger Fanning particularly well as Phoebe, a nine-year-old misfit with a rather colorful imagination.
As the daughter of two workaholic parents, (Mom [Felicity Huffman] is a literary scholar fighting a bout of writer's block while penning a book about Alice in Wonderland, while Dad [Bill Pullman] is also a busy, thriving intellectual and professor), Phoebe is also an artist in the making. A lover of beauty, ballet and fine arts in general, Phoebe also has a natural gift for acting, which bodes well for the upcoming production of Alice in Wonderland, the much-beloved story that her mother introduced to her at a young age.
Phoebe seems like the idyllic kid in terms of special talent and creativity, however, the typical "acting out" that naturally comes with the kid territory has taken a decidedly odd turn with young Phoebe—something her family, especially her Mom, isn't quite sure how to handle. Not only does she spit at her fellow classmates when they mercilessly tease her for being different, but Phoebe blurts out inappropriate and mocking comments at the drop of a hat. And when things are really bad, she punishes herself with OCD-like behavior of washing her hands until they bleed.
With an absent father and a mother who isn't quite sure what to make of her daughter when the going gets tough, thankfully Phoebe has a kindred spirit in her equally eccentric drama teacher Miss Dodger (Patricia Clarkson). Identifying with Phoebe's pain and creative mind, she encourages Phoebe to audition for the lead in the Alice in Wonderland production, which Phoebe doesn't agree to initially. That is, until she imagines Alice encouraging her to sign up.
Now within the "safe" confines of Wonderland, many of Phoebe's inhibitions and fears immediately start fading away, allowing her to be the happy, well-adjusted person that she, and everyone who loves her, desperately want her to be. But as Phoebe wholeheartedly throws herself into this imaginary kingdom, it doesn't take long for the lines between fantasy and reality to blur. Imagining her mom as the Red Queen and her dad as the King of Hearts, her therapist (Peter Gerety) gets the unenviable role of the cloyingly judgmental Humpty Dumpty—a nice bit of comic relief.
For those who like the movies they see to say a little something, and in a non-preachy manner to boot, there's plenty of food for thought here. Not only does Phoebe in Wonderland explore the always timely career versus family debate that all working mothers face at some point, but it addresses the labels that are often affixed on people without much thought. Further fodder for discussion is an equally hot topic: whether children should be medicated to ensure their happiness.
With top-notch acting from all of the principals, gorgeous cinematography and a great musical score that really underscores the film's emotional impact, it's really no surprise that writer/director Daniel Barnz's debut, Phoebe in Wonderland, was a recent favorite at the Sundance Film Festival. While certainly not the light, escapist fare tailor-made to be enjoyed with a big bucket of popcorn, it's refreshing to see a movie where the messy complexities of life are explored without trying to provide all the answers in the process—especially in a society where conformity is often the path of least resistance.

CAUTIONS:
Drugs/Alcohol: Discussions on whether children should be medicated for their illness.
Language/Profanity: Some profanity, including instances of the Lord's name taken in vain, plus one use of the "F" word.
Sex/Nudity: A derogatory word for those who practice homosexuality is a key plot point, which prompts further explanation from a teacher about what that word really means. Later, that word is used to vandalize property.
Violence: None, but there is mature thematic matter involving marital strife and mislabeling people too quickly.
Christa Banister is a full-time freelancer writer, specializing in music, movies and books-related reviews and interviews and is the author of two novels, Around the World in 80 Dates and Blessed Are the Meddlers. Based in St. Paul, Minn., she also weighs in on various aspects of pop culture on her personal blog.
For more information, including her upcoming book signings and sample chapters of her novels, check out her Website.