Fast-Paced Race to Witch Mountain Has a Few Sci-Fi Charms
Christa Banister

Crosswalk.com Contributing Writer

2009

13 Mar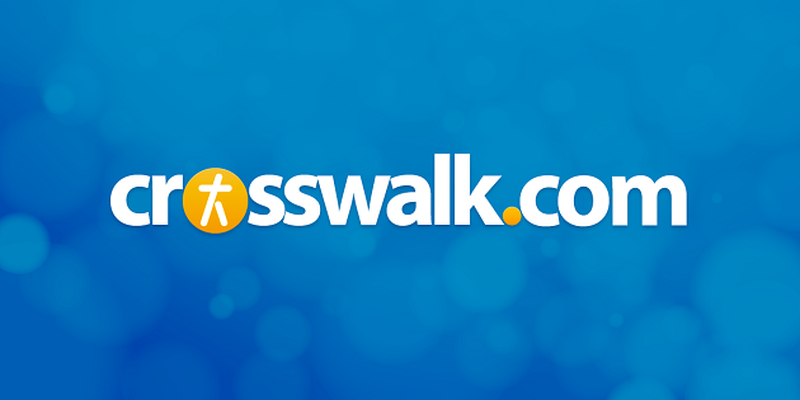 DVD Release Date:
August 4, 2009
Theatrical Release Date:
March 13, 2009
Rating:
PG (for sequences of action and violence, frightening and dangerous situations and some thematic elements)
Genre:
Sci-Fi/Adventure
Run Time:
99 min.
Director:
Andy Fickman
Actors:
Dwayne Johnson, AnnaSophia Robb, Alexander Ludwig, Carla Gugino, Ciaran Hinds, Tom Everett Scott
Solidifying his career transition from beefy professional wrestler to a cuddly, kid-friendly actor,
The Rock
—I mean
Dwayne Johnson
—proves that while he's not the mostly likely candidate, he's also game to save the world if the job requires it.
Of course, Johnson's character Jack Bruno doesn't exactly have much world-saving potential. After several shady brushes with the law in the past, Bruno pursues life on the straight and narrow as a cab driver (and for the record, a rather disgruntled one) in Las Vegas.
While Vegas isn't probably the place most would choose for a new beginning, especially if your life's decisions have involved flexible morals, it's conveniently home to a Sci-Fi conference that particular weekend (a little detail that ends up playing out for Bruno's good) and curiously close to a place known for unexplained UFO sightings—Witch Mountain.
Now if Witch Mountain sounds a little familiar, it's because it is familiar to anyone growing up in the 70s. But instead of shooting for a straight remake of 1975's
Escape to Witch Mountain
with a few modern tweaks, the filmmakers prefer to call the latest installment a "reimagining." And given the slightly cheesy, low-grade special effects of
Race to Witch Mountain's
predecessor, not to mention opting for older children with "special powers" rather than younger ones, that's probably accurate.
Effectively setting the stage for the audience's curiosity, the opening scene features a slew of U.S. military and intelligence types racing to secure a site smack dab in the Nevada desert where a UFO has apparently crashed. It doesn't take long for the requisite nefarious leader to emerge (
Ciaran Hinds
) to make sure these aliens are not only captured, but experimented on, too.
Meanwhile, it's just another day in Bruno's bright yellow office/taxicab. Not long after driving an attractive Dr. Alex Friedman (
Carla Gugino
) to the aforementioned sci-fi conference at Planet Hollywood, where all the "believers" are dressed in amusingly futuristic character, Bruno discovers that his brief conversation with the astrophysicist will foreshadow the out-of-this-world experience yet to come.
Little does he know, but the otherworldly shenanigans would involve two seemingly harmless teens, Sara (a standout
AnnaSophia Robb
) and Seth (
Alexander Ludwig
). Just showing up in the back of Bruno's cab with a considerable stash of cash in tow, they want to be taken to a spot so remote that an experienced driver like Bruno hasn't even heard of it. But as long as they've got the cash, Bruno doesn't ask too many questions.
However, it doesn't take long for Bruno to notice the teens' slightly odd, robotic manner of speaking. While everything they say technically makes sense, it doesn't sound like the language of people who've called Earth home for the long haul. And possessing powers—like the ability to read minds or being able to pass through solid objects—certainly doesn't help their cause either. Before Bruno has too much time to investigate what's up with these strange 'lil creatures, he's mercilessly chased by the bad guys.
Watching the burgeoning relationships between Bruno, Seth and Sara is easily one of the movie's best features. With Seth wholeheartedly believing that humans can't be trusted, Sara takes to Bruno right way. And as the trio makes the inevitable race to Witch Mountain—with enough high-action car chases and unbelievable twists of fate than a Jason Bourne film—Bruno doesn't understand why he has to help these kids save their distant planet, but he just does.
Clearly, he's found something worth risking everything for. And while the rest of the story definitely falls into predictable territory, (the writers could have been significantly less heavy handed with all the just-suspend-your-disbelief "coincidences")
Race to Witch Mountain
is still an entertaining, thrilling ride that makes the most of Johnson's strengths—graciously being the butt of the joke while simultaneously being charming—all while the world is in peril.
CAUTIONS:
Drugs/Alcohol:

None

Language/Profanity:

None

Sex/Nudity:

There's a little flirting between Jack Bruno and Dr. Alex Friedman, but nothing scandalous.

Violence:

Not for young children who scare easily, The PG rating comes from a slew of high-intensity car chase scenes, gunfire and scary situations as Jack Bruno, Sara and Seth are pursued by corrupt government agents, and later on, one very persistent Terminator-style alien who destroys anything in its path.

Christa Banister is a full-time freelancer writer, specializing in music, movies and books-related reviews and interviews and is the author of two novels, Around the World in 80 Dates and Blessed Are the Meddlers. Based in St. Paul, Minn., she also weighs in on various aspects of pop culture on her personal blog.
For more information, including her upcoming book signings and sample chapters of her novels, check out her Website.