Feel-Good Dan in Real Life a Nice Option
Eric Rice

Crosswalk.com Contributing Writer

Updated

Mar 13, 2008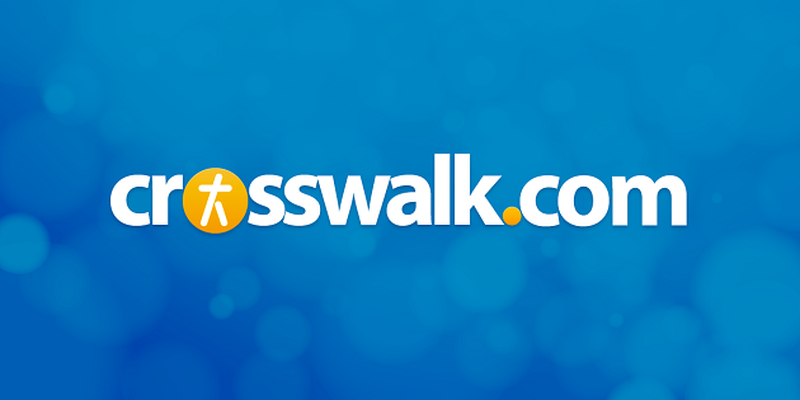 DVD Release Date: March 11, 2008
Theatrical Release Date: October 26, 2007
Rating: PG-13 (for innuendo)
Genre: Romantic Comedy
Run Time: 110 minutes
Director: Peter Hedges
Actors: Steve Carell, Juliette Binoche, Dane Cook, Alison Pill, Brittany Robertson, Marlene Lawston, Dianne Wiest, John Mahoney
Dan Burns (Steve Carell) lives with a broken heart. His wife, the love of his life, has been dead for four years, and now he has three beautiful daughters (Allison Pill, Brittany Robertson, Marlene Lawston) to raise. Jane (Pill) is seventeen, brilliant and wanting to drive, though her dad refuses her the privilege. Cara (Robertson) is fifteen and is passionately convinced she has found the love of her life, much to Dan's chagrin. Little Lilly (Lawston) is a tween, about eleven years old, who has a deep compassion and understanding beyond her age.
As we meet them, Dan is putting the finishing touches on his weekly newspaper advice column, which is very popular and may become syndicated. Dan is known for wisdom, problem solving, and sage advice. Once a year Dan and the girls drive to Rhode Island to his parent's large, rustic "getaway" home on the water to help "pack up the house" for the winter with the rest of his sisters and brother, Mitch (Dane Cook).
Dan has made a life of protecting his heart and his girls. Unfortunately, his widower-hood can be seen by his deep sadness hiding right under the surface. His family tries to perk him up, but it's a losing battle, and he pulls them down without trying. To get him out of the house, his parents (Dianne Wiest and John Mahoney) order him to go to the local bait store/bookstore/knick-knack shop to buy some newspapers for the traditional family crossword puzzle race.

While in the shop, Dan flips through the book selections (he has written a book also), and sees a dark- haired woman named Marie (Juliette Binoche), who wants to buy a book as a present for a friend. Mistakenly thinking Dan is a salesman, she quickly talks him into helping her find a book that is "right, or maybe wrong, in a right way." (a major theme of the movie) They hit it off instantly, leading them to having a long conversation over coffee, with Dan becoming happier by the minute as he pours out his life to this mysterious, captivating lady.
Soon she realizes she's late to meet someone and leaps up to go. Dan asks her if she's single, stumbling over every word as he realizes she's getting away knowing little about her. She says she's dating someone. He gets her phone number, and she races off.
Dan is in a happy daze. He returns to the cabin practically glowing. His family questions him about this woman, but before he can say two words, into the room walks his brother Mitch with his new girlfriend … Marie! From here a delightful movie's worth of crazy games ensues, which almost drives Dan to insanity. To add to the stress, a newspaper group wants to syndicate his advice column and is coming to the cabin to meet him and talk it over, maybe brokering a deal. Dan is making so many bad decisions that he doubts himself, his parenting, and his advice. The pressure mounts as Marie and Dan fight their emotions, a new beautiful suitor comes onto the scene, and the boisterous family joyfully sticks their noses into everyone's business.
Dan in Real Life is probably the sweetest, most romantic and funny movie you will see this year. Steve Carell is such a perfect actor for this film. If you love The Office, you will love Dan in Real Life. He's same tongue-tied, bumbling guy you know and love in The Office … with teenage daughters! Director Peter Hedges has a deft touch with actors and knows how to balance humor and pathos to draw the audience into the story. The cinematography by Lawrence Sher is natural and beautiful without drawing attention away from the story.
All this being said, this movie is not for young children, as there is some sexual innuendo (but there's no nudity, profanity, or cursing). Probably the most irritating element is the almost total lack of respect Dan's daughters show him. They backtalk, disobey, and yell at him at will. They have little or no sympathy about his grieving, though some teens would move on more quickly than an adult in the same situation.

Overall, Dan in Real Life is a must-see, a total feel-good movie. It's been a long time since I've observed an audience laughing and cheering so unabashedly. So it's good to have a nice moviegoing option again.
CAUTIONS:
Drugs/Alcohol: Drinks at a bar.
Language: A mild obscenity.
Sex: Innuendo.
Violence: None.
Worldview: Good and bad stuff happens. Work with it.