Surmount Any Obstacles to See Denzel & Davis in Fences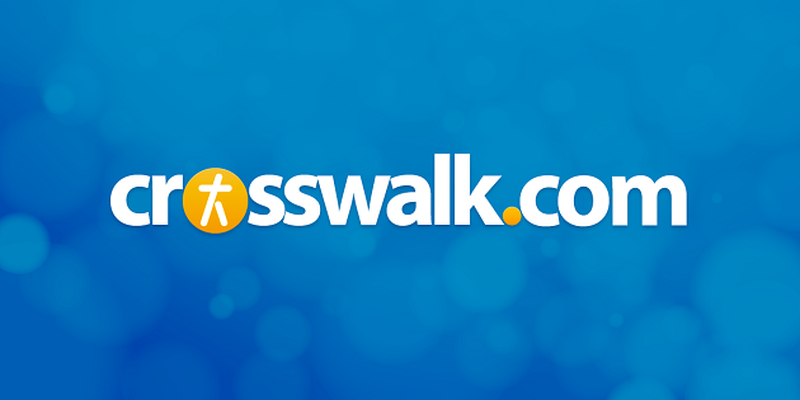 Not an easy film to watch, but absolutely worth it. Both Denzel Washington and Viola Davis give Oscar-worthy performances as a couple who struggle with lost dreams, bad decisions, and the limitations—and possibilities—of mid-20th-century American life. A powerful, emotional story. 4 out of 5.
 
Synopsis
Troy Maxson once had a shot at a pro baseball career, but was too old by the time major leagues began admitting black players. He never recovered from the crushing disappointment. Now a Pittsburgh sanitation worker, Troy no longer swings for the Fences; he builds them around his heart. Troy tries to be a responsible husband and father, but his inability to see past his personal fences leads to decisions that could tear his family apart.
 
What Works?
The acting is incredible. Washington, who also directs, delivers a masterful performance as the jovial-on-the-outside, bitter-on-the-inside main character. When Troy's shot at baseball glory died, he stopped hoping for anything. Now his son has his own chance at a bright future, but Troy can't see past the fence he built around his own dashed dreams. He can't move on, so no one around him can either. As good as Denzel is, Viola Davis matches him note-for-note. Troy talks so much his long-suffering wife can barely get a word in edgewise, but she says plenty without uttering a word. Rose is a woman who will be pushed only so far. When she finally drew a line in the sand, an entire theater full of people had an audible reaction. The rest of the cast steps up to the plate with strong performances; I particularly liked Mykelti Williamson as Troy's special needs brother, Gabriel.
 
What Doesn't?
Troy talks incessantly, probably in an attempt to keep his personal demons at bay. It's character development and all, but in the beginning of the movie he goes on for so long at such a fast clip that a) it's sometimes hard to understand him and b) eventually he starts to sound like Charlie Brown's teacher—just one long wah-wah-wah. Judging from the number of gentle snores heard floating across the theater during this section, he lost more than one viewer along the way. Fences is adapted from a play, and it shows. It's a fabulous, Pulitzer Prize-winning play by celebrated American playwright August Wilson. The 2010 revival on Broadway—also starring Washington and Davis—garnered Tony Awards for Best Revival, Best Actor in a Play, and Best Actress in a Play. But watching a story on the big screen is not the same as a live theater experience. More than once the screen goes black in an oddly intrusive edit... signaling the end of an act, maybe? Whatever the reason, it just doesn't work.
 
Christian Worldview Elements / Spiritual Themes
Troy talks about trying to "fill up the empty spaces" inside; it's painfully obvious to any person of faith that he needs an encounter with God. Troy opts instead for an encounter of a different kind, with tragic consequences. His moral compass consists of "A man's got to do what's right for him" as opposed to what's right for anyone else—or what's right in the eyes of God. Meanwhile Troy's brother, a brain-damaged veteran who roams the streets chasing invisible hell hounds, is convinced he has an in with Saint Peter and has seen Troy's name in the Book of Life. I won't make any guesses as to Troy's eternal destination, but he was sorely in need of forgiveness and redemption during his time on earth.
 
CAUTIONS (may contain spoilers)
MPAA Rating: PG-13 for thematic elements, language and some suggestive references 
Language/Profanity: The N-word is frequently used; he**, sh**, and da** (occasionally paired with God) somewhat less.
Sexuality/Nudity: Sex is frequently discussed, often in somewhat coarse terms and innuendos, but we don't watch it, we just hear about it. An extramarital affair is also talked about but not shown. There's a story about a man who chases his son away from his thirteen-year-old girlfriend because the father wants the girl for himself.
Violence/Frightening/Intense: The entire two-plus hours is intense; Troy is always on the edge of crossing the line and that tension affects everyone around him. A man and a teen have a physical fight that involves a baseball bat.
Drugs/Alcohol: Several characters are shown sharing a bottle; it's a bit of a payday ritual. There's another scene set in a bar showing a man drinking. Some brief scenes include smoking, too.
 
The Bottom Line
RECOMMENDED FOR: Most adults: the acting alone is worth the price of admission. The story is hard to watch but well worth seeing, not least for the questions it raises about life, love, and parenting.
NOT RECOMMENDED FOR: Children or young teens; the themes will likely go over their heads (or be too adult for young ones) and all that tension and shouting will just upset them.
Fences, directed by Denzel Washington, opened in theaters December 25, 2016; available for home viewing March 14, 2017. It runs 133 minutes and stars Denzel Washington, Viola Davis, Stephen Henderson, Mykelti Williamson, Russell Hornsby and Jovan Adepo. Watch the trailer for Fences here.
 
Susan Ellingburg spends most days helping to create amazing live events and most nights at the movies, at rehearsals, or performing with vocal ensembles in the Dallas area. This leaves very little time for cleaning house. A natural-born Texan, Susan loves all things British, Sunday afternoon naps, cozy mysteries, traveling with friends, and cooking like a Food Network star (minus the camera crew).
Publication date: December 22, 2016