Fist Fight Wins Nothing but Detention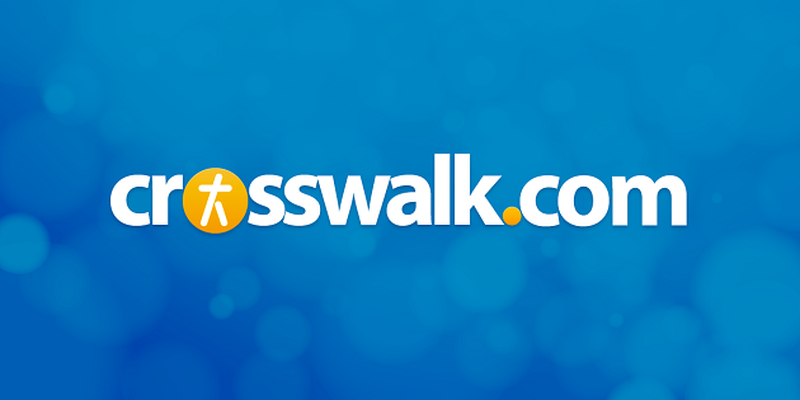 A movie that only got made because its stars obviously had a good time making it, Fist Fight is largely a cringeworthy waste of time and earns a disappointing 1 out of 5.
 
Synopsis
Big cutbacks are happening at the local high school, and it seems no teacher's job is safe. On a particularly wild "senior prank day" on the last day of the semester, English Teacher Mr. Campbell's (Charlie Day) day goes from bad to worse when fellow teacher Mr. Strickland (Ice Cube) goes ballistic in his classroom, gets fired, and challenges Campbell to meet after the final bell for a schoolyard-style fist fight. Campbell is not the fighting type, and spends most of the movie either fretting about the impending fight, or going to great lengths to avoid it. At his side are fellow teachers Holly (Jillian Bell) and Coach Crawford (Tracy Morgan); his wife and daughter (JoAnna Garcia Swisher, Alexa Nisenson) swoop in for a bit for a familial subplot.
 
What Works?
You know how some movies are totally absurd and cartoonish, and it kinda works? Tragically, this one is high on the absurdity, but very little actually works. Some bright spots include Tracy Morgan (true to his unique brand of humor), a chuckle-inducing school security guard, and a running joke about a mariachi band that thankfully gets funnier every time it pops up.
 
What Doesn't?
The film is so bad largely because the main humor driving the story relies on offputting violence and very problematic sexual situations. There is supposed to be an absurd kind of humor in everything presented (perhaps a bewildered attempt to point out the chaos of our times?) but two adult men preparing to duke it out like children really just comes across as uncomfortable. Mr. Strickland is, in fact, terrifyingly violent - several times lashing out with an axe (including once at a student), and Mr. Campbell makes some equally violent threats as his mental stability deteriorates over the course of the film.
Perhaps even more disturbing is the film's light treatment of student-teacher sexual relationships, showcased by guidance counselor Holly, who lewdly pines after teenagers throughout the course of the film, and is gratified in the end by the returned attention of a newly graduated senior. While she is weakly shut down by Campbell on occasion, her infatuation is clearly meant for laughs, and ignores the horrific nature of real-life relationships where such a power imbalance is present. These scenes feel like they belong in a movie squarely about and for adults - they rub very wrong in a film filled with teens.
 
Christian Worldview Elements / Spiritual Themes
Eventually a few more serious themes become discernable, but only briefly. Campbell's worldview changes as the day wears on, and he realizes the importance of standing up for himself. Strickland lives by the code that actions have consequences. The teachers also discuss utilizing their chaotic environment to force those in power to enact social change - which almost works as a provocative and relevant idea. But in the end, it's too little too late.
 
CAUTIONS (may contain spoilers)
MPAA Rating: R for language throughout, sexual content/nudity and drug material
Language/Profanity: Everything is on display, both spoken and written, and a lot of it (including strong profanity from a young child and teenagers).
Sexuality/Nudity: A brief clip of two topless women kissing in a porn video. Several sexual references, including extended conversations between teachers about inappropriate and illegal sexual relationships with students. Some instances of pranking/vandalism which depict cartoon versions of male and female anatomy. A boy masturbates several times in a bathroom stall while watching porn.
Violence/Frightening/Intense: Nothing particularly bloody or gory, but several scenes depicting troubling and intense violence, such as people beating each other with blunt objects, a woman brandishing a knife, a man shooting others, a man wielding an axe and chopping a student's desk to pieces, several violent threats, punching, choking, and an extended fist fight scene with some blood and visible injury. A horse drags a man through a building.
Drugs/Alcohol: Several different drugs are discussed. A teacher admits to being a regular meth user. A man tries to buy drugs off a student, and is later shown smoking a joint.
 
The Bottom Line
RECOMMENDED FOR: I guess if you really love Tracy Morgan and this is the only movie playing on your airplane, you could doze in and out between his scenes.
NOT RECOMMENDED FOR: Most. Especially lovers of cinema, who can do little else but groan in shame at the realization that so many millions of dollars were spent on a movie this absurd.
Fist Fight, directed by Richie Keen, opened in theaters February 17, 2017; available for home viewing May 30, 2017. It runs 91 minutes and stars Ice Cube, Charlie Day, Tracy Morgan, Jillian Bell, Dean Norris, Christina Hendricks and Dennis Haysbert. Watch the trailer for Fist Fight here.
 
Debbie Holloway is a storyteller, creator, critic and advocate having adventures in Brooklyn, New York.
Publication date: February 17, 2017