Florence Foster Jenkins is the Feel-Good Movie of a Feel-Bad Year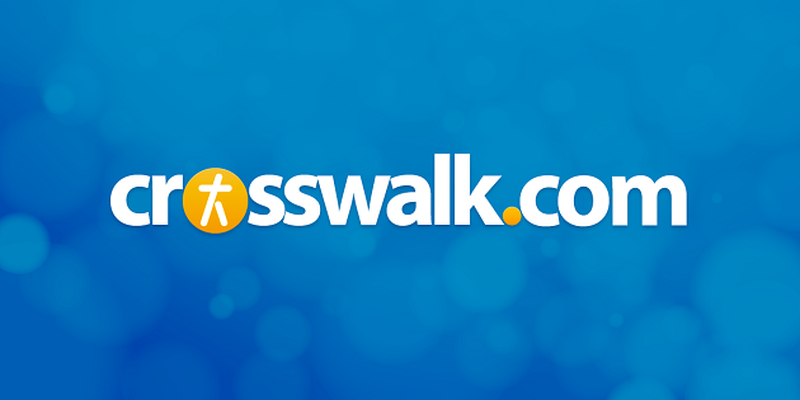 You don't have to be a music lover to appreciate this inspiring story of a woman who believed in the power of music—and the men who worked to make her unlikely dream come true. As touching as it is hilarious, Florence Foster Jenkins is above all a love story sure to make your heart sing. 5 out of 5. (Editor's Note: This is the first official 5-star review a Crosswalk critic has given since we began our new review template in February 2016. As reference, our staff is in agreement that in 2015, we would have granted 5 stars to Inside Out, Spotlight and Room had this system been in use).
 
Synopsis
A wealthy patron of the arts longs to share her vocal talents with an adoring public—but the beautiful voice inside her head is nothing like the horrific squawks that come out of her mouth. Can her husband and her long-suffering accompanist make her dream come true? Based on a true story.
 
What Works?
Meryl Streep turns in a bravura performance as Florence, an eccentric but loveable woman despite her truly appalling voice. That her vocals are so atrocious is a testament to Streep's skill; she doesn't just sound bad, she sounds like a bad singer trying to sound good. Thankfully, there's more to Florence than her singing. Her voice may fall flat but her spirit soars higher than any coloratura soprano. As delightful as Florence is, it's her accompanist Cosme McMoon (Simon Helberg) who steals every scene. Helberg is a comic genius whose mobile face changes expression even faster than his fingers tickle the ivories. Hugh Grant is also in fine form as Florence's "husband," a man who will go to any lengths to protect the woman he loves.
 
What Doesn't?
Ummm... thinking... what doesn't work...? Well, there's... no, that's really pretty good. Then there's... actually, that worked, too. I'm sorry if this is not very reviewer-ly of me, but I can't really think of anything that didn't work. Florence Foster Jenkins is the feel-good movie of the year.
 
Christian Worldview Elements / Spiritual Themes
Grace is the word that springs to mind. Florence offers grace to her husband, who returns the favor. Florence's friends offer grace to her. With all their quirks, these very human characters overlook each other's flaws and build strong relationships as a result. In addition to the performances, it's the spirit of Florence that makes it such a delight. We are all flawed, and so are the characters—but they soldier on to make the world a better place for the ones they love. No matter how much Florence's "music" makes our ears flinch in pain, we're rooting for her to triumph. "People may say I couldn't sing," she muses, "but no one can say I didn't sing." We should all leave such a fearless legacy.
 
CAUTIONS (may contain spoilers)
MPAA Rating: PG-13 for brief suggestive material 
Language/Profanity: A few choice words scattered throughout: bull-[feces]; SOB, da*n (combined with "God"); and a reference or two to a*s.
Sexuality/Nudity: A couple is shown (literally) sleeping together; they are obviously naked but nothing sketchy is shown. There's an obvious extra-marital affair going on and a heart-tugging reference to a character suffering from an STD.
Violence/Frightening/Intense: The most frightening thing in this movie is Florence's singing, but there are a couple of physically tense moments, none life-threatening.
Drugs/Alcohol: Most everyone drinks; several get drunk and suffer the effects the morning after.
 
The Bottom Line
RECOMMENDED FOR: Music lovers, especially opera fans (trust me, the pleasure is worth the pain); anyone looking for a good laugh and an inspiring story rolled into one.
NOT RECOMMENDED FOR: Moviegoers who think no film is complete without an explosion; Eeyores who don't want to cheer up from the world's troubles.
Florence Foster Jenkins, directed by Stephen Frears, opened in theaters August 12, 2016; available for home viewing December 13, 2016. It runs 110 minutes and stars Meryl Streep, Hugh Grant, Simon Helber, Brid Brennan, Rebecca Ferguson, and John Kavanagh. Watch the trailer for Florence Foster Jenkins here.
 
Susan Ellingburg spends most days helping to create amazing live events and most nights at the movies, at rehearsals, or performing with vocal ensembles in the Dallas area. This leaves very little time for cleaning house. A natural-born Texan, Susan loves all things British, Sunday afternoon naps, cozy mysteries, traveling with friends, and cooking like a Food Network star (minus the camera crew).
Publication date: August 10, 2016