Fly Me to the Moon Isn't One Giant Step Forward
Christa Banister

Crosswalk.com Contributing Writer

2008

15 Aug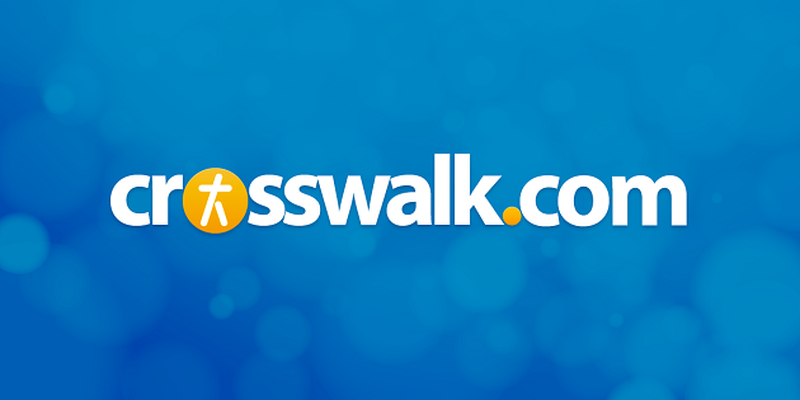 Release Date: August 15, 2008
Rating: G
Genre: Animated/3-D, Kids/Family
Run Time: 84 min.
Director: Ben Stassen
Voices by: Buzz Aldrin, Ed Begley Jr., Tim Curry, Christopher Lloyd, Kelly Ripa, Nicollette Sheridan, Phillip Bolden, David Gore, Trevor Gagnon, Philip Daniel Bolden, Adrienne Barbeau
As the third space-themed, family-friendly film this summer, Fly Me to the Moon falls somewhere in between the far superior Wall·E and the lackluster Space Chimps in terms of sheer quality.
Touted as the first computer-generated animated film built exclusively for 3-D presentation, Fly Me to the Moon definitely has some stylistic panache—especially when compared to the flat Saturday-morning-cartoon feel of Space Chimps, which sported far more celebrity wattage for the characters' voices, but not much momentum as a whole.
But the lack of humor and a recycled history lesson won't exactly inspire a future generation of wannabe astronauts after watching Fly Me to the Moon either. If anything, it'll provide an excuse for parents to sneak in a nap because most likely, their little ones will have peacefully fallen asleep once the elusive thrill of 3-D technology has quickly worn off.
With three likeable-enough fly (as in the insects, not the street slang for cool) protagonists, the movie has a promising-enough start, though. Kicking things off, we're introduced to the requisite dreamer of the bunch, Nat (Trevor Gagnon), his brainy buddy aptly named I.Q. (Philip Daniel Bolden) and Scooter (David Gore), who ends up serving as nothing more than the token public service announcement against childhood obesity since he's always on the prowl for his next meal—even if he's just eaten his last.
While the details of their respective day-to-day fly existence are fairly mundane, however, Nat is confident that life won't be that way for long. Much like his wise old grandpa (Christopher Lloyd), who loves to repeatedly tell the story of how he saved Amelia Earhart during her pioneering transatlantic flight in 1932, (hint: it involves a whole lot of snot—ick!), Nat's got quite an adventurous spirit even if his somewhat annoying Mom (Kelly Ripa) continually reminds him that "dreamers get swatted."
Undeterred by his Mom's warnings, however, when Nat hears about the first flight to the moon in progress—the Apollo 11 mission—he's still eager to hitch a ride out of this world. Since Nat doesn't want to venture into the final frontier alone, he eventually convinces a reluctant I.Q. and an even more reluctant Scooter to join him in the fun. Then sneaking out in the middle of the night right before blast-off, the mission is complete when the flies sneak onboard after craftily attaching themselves to the astronauts' spacesuits.
While the audience may be rooting for Nat and his pals to ultimately reach space, there's not much that happens once they actually do. Sure, we get to see how proud Nat's grandpa is because he never made it to the moon himself. And like worrisome mothers often do, there are numerous declarations of fear (and unexpected fainting spells) once they realize their boys are going to be away from home for a week. But that's seriously about it. Simply put, the movie runs out of steam before it's even a third of the way through, making Fly Me to the Moon crash and burn way too quickly because there isn't a compelling-enough storytelling angle in the first place.
And the lack of ingenuity with the screenplay really shows—especially with a silly, tacked-on third act that has the Russians trying to sabotage the U.S. mission with humorless characters like Yegor (Tim Curry) doing anything it takes to make sure the Americans don't get the headlines. Even worse is the film's epilogue where real-life astronaut Buzz Aldrin is wheeled out to remind families that the film is a work of pure fiction (ya think?), and the space program would never allow "contaminates" (i.e. Nat and his friends) onboard one of their ships.
So while the cool 3-D vibe makes Fly Me to the Moon a touch more interesting of a venture in kiddie movie fare, the flat script ensures it won't exactly be a giant step forward either.
CAUTIONS:
Drugs/Alcohol: A fly gets stuck in an ashtray filled with cigarette butts.
Language/Profanity: None, but there are a few instances of scatological humor.
Sex/Nudity: Aside from Nadia's (Nicollette Sheridan) sultry voice and low-cut outfit, there isn't any.
Violence: There are a few potentially scary moments for kids (including a fight, complete with kicking, punching and the like) when the Russians try to derail the Americans' plans to be first to walk on the moon.


Christa Banister is a full-time freelancer writer, specializing in music, movies and books-related reviews and interviews and is the author of two novels, Around the World in 80 Dates and Blessed Are the Meddlers. Based in St. Paul, Minn., she also weighs in on various aspects of pop culture on her personal blog.
For more information, including her upcoming book signings and sample chapters of her novels, check out her Website.