Focus Pulls One Con Too Many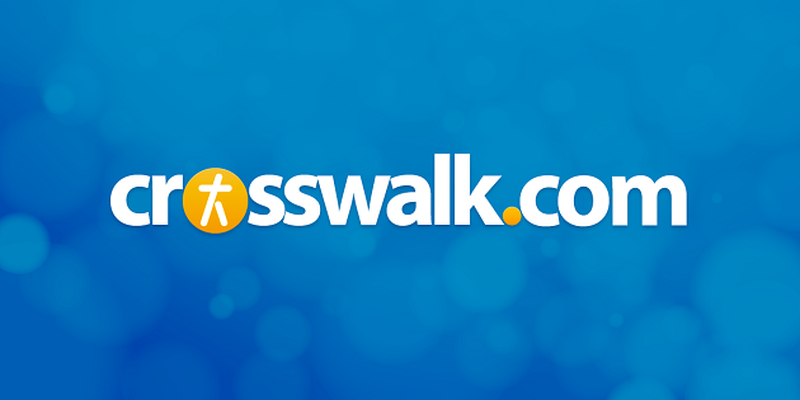 DVD Release Date: June 2, 2015
Theatrical Release Date: February 27, 2015
Rating: R (for language, some sexual content and brief violence)
Genre: Drama
Run Time: 104 min.
Director: Glenn Ficarra, John Requa
Cast: Will Smith, Margot Robbie, Adrian Martinez, Gerald McRaney, Rodrigo Santaro, BD Wong
Producer Denise Di Novi isn't shy about her Christian faith, and she doesn't apologize for bringing stories with Christian characters and themes to mainstream audiences. Sometimes the stories have Christian characters and are family friendly. Witness the Di Novi-produced A Walk to Remember, starring Mandy Moore, which was pitched to Christian audiences in the early 2000s by Grace Hill Media. The film clicked with audiences, and Di Novi found herself profiled in Christian-media circles.
While Di Novi may be best known for her work on a string of PG-13 adaptations of Nicholas Sparks novels, her new production, Focus, starring Will Smith (After Earth) and Margot Robbie (The Wolf of Wall Street), is aimed at adult audiences. An R-rated tale of a group of con artists, Focus toys with its audience the way its characters toy with each other, as they try to stay one step ahead of the next con. Such an approach can be enjoyable to a point, but Focus has so many pull-the-rug-out revelations that audiences are more likely to feel betrayed than they are to gamble on a meaningful payoff for this story.
Con man Nicky (Smith) first sees Jess (Robbie) at a bar trying to fend off an amorous patron, and it's not long before the two end up in a hotel room. As they are about to get intimate, a man barges in, claiming to be Jess's husband. He's angry, but Nicky isn't fazed--he knows a con when he sees one.
Her plot exposed, Jess asks to be brought under Nicky's tutelage, and he agrees to bring her onto his team of thieves. Working together in large crowds, they signal other team members before bumping into people and stealing what they can from pockets, wrists and any other place that might hold valuables.
The scenes of Nicky and his team at work are among the better moments of Focus. It's the budding romantic relationship between Nicky and Jess that doesn't work. Anytime the team's activities take a back seat to Nicky and Jess wooing one another, the film cools off rather than heats up. But when the film returns to the con, as it does during its best sequence during a football game in New Orleans, the film's problems recede.
Those troubles return all to soon, starting with the story's jump to three years later, when Nicky and Jess reconnect. Is there a real romance to be rekindled? Did the two of them genuinely care for each other earlier, or were they simply using one another on the way to a big criminal payoff?
Focus, co-written and co-directed by Glenn Ficarra and John Requa (Crazy Stupid Love) never settles into a groove. It's too busy pushing its audience to ask the same questions the characters are asking about each other. The guessing game isn't balanced with any emotional honesty that might make audiences care about the characters—a fundamental failure that keeps Focus from being anything more than a movie of intermittently enjoyable sequences. Even its attempts at humor, which are often crude, feel forced.
Di Novi has had more success with films aimed at less restricted (PG and PG-13) audiences than she does with Focus. It will be interesting to see if the Di Novi-produced Danny Collins, an upcoming R-rated Al Pacino vehicle, has more meaningful themes than does Focus, which, even at its most effective, offers little that's redemptive or worth dwelling on. Focus is a gamble that didn't pay off for either Di Novi or for viewers.
CAUTIONS (may contain spoilers):
Language/Profanity: Lord's name taken in vain; numerous uses of the f-word; several uses of foul language; jokes about homosexuality; "skank"
Drinking/Smoking/Drugs: Drinking in some scenes; reference to rufis
Sex/Nudity: Jess beds Nicky and they kiss before someone pretending to be Nicky's husband enters the room; verbal references to kinky sex and sexual gestures; Jess is seen in a nightgown; a man discusses a picture of his penis, but we don't see the photo; more scenes of Jess and Nicky in bed, with no blatant nudity but the shadowed outline of the top of Jess's breasts; a prostitute is briefly shown having sex with a man, primarily so we can see a tattoo on her lower back as its being described by another character
Violence/Crime: Criminality is the basis of the story; punching; a woman is nearly suffocated; a shooting
Religion/Morality: Married men are said to be the best marks because they never tell anyone about what happened to them; high-stakes gambling; a character says he wants to lie the way normal people lie
Publication date: February 26, 2015