Forgiveness or Revenge Decided at the "End of the Spear"
Lisa Rice

Contributing Writer

2006

20 Jan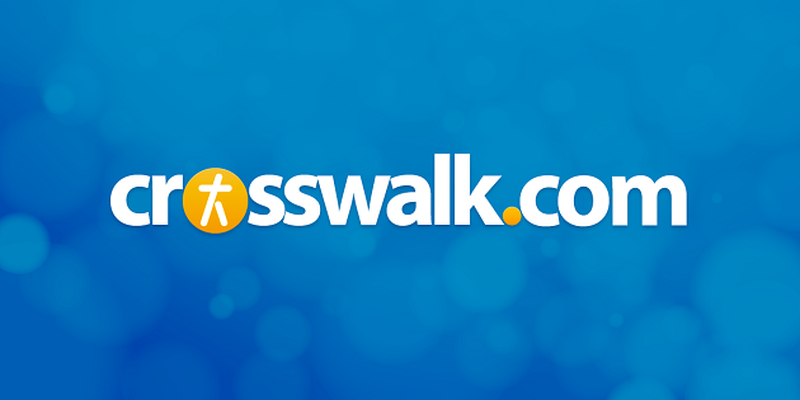 Release Date: January 20, 2006
Rating: PG-13 (intense sequences of violence)
Genre: Drama/History/Action
Run Time: 120 min.
Director: Jim Hanon
Actors: Louie Leonardo, Chad Allen, Jack Guzman, Christina Souza, Chase Ellison, Sean McGowan, Cara Stoner, Beth Bailey, and Stephen Caudill
Most Christians in America have grown up hearing bits and pieces of the Nate Saint/Jim Elliot story (especially the famous Elliot line, 'He is no fool who gives up what he cannot keep to gain what he cannot lose"), but now Producer Bill Ewing and his cast and crew of hundreds have brought it to life on the silver screen. Springboarding off of Bill's recent documentary, "Beyond the Gates of Splendor," "End of the Spear" tells the true story of Saint, Elliot, and three other missionaries who were speared to death in 1956 by the Waodani tribe of Ecuador.
After Jim and Nate were killed, the wives – Elisabeth Elliot and Rachel Saint – then went in and lived with the tribe, hoping to convert them to Christianity using simple parables and stories based on earthly elements indigenous to the Ecuadorean jungles. When young Steve Saint grew up and found out which tribesman had killed his father, he had the remarkable opportunity – spear in hand – to decide on a course of forgiveness … or revenge.
To film "End of the Spear," the producers found a remote tribe in Panama who agreed to play the part of the Waodani. Although these people had never even watched a movie, they understood the story and were willing to help bring it to worldwide audiences. Apparently this is the first time the Waodani was willing to tell the story. The tribal leaders were told about Columbine and other incidents of violence and said that if the men were willing to come 50 years ago to help them learn not to kill one another, that they would do the film in hopes that it would help others learn not to kill.
The cinematography is rich, and the actor who portrays the Waodani warrior-chief, Mincayani, does a commendable job. Incidentally, the pilot of the small missionary plane is actually Steve Saint, who shared his story at the movie's screening.
Elements of lower budget filmmaking and lumpy character development should be noted, but the timeless story and breathtaking scenes of the Panama basin make up for these imperfections. And though there are violent (but well filmed) spearing scenes that are probably too intense for young children, "End of the Spear" is a great family movie. Older children will not soon forget the selfless love of not only the martyrs, but also the women who were willing to go back and live with the tribe that killed their husbands. They made this choice not just to carry on the missionary vision of bringing these forgotten people God's gift of eternal life, but also for the practical reasons of preventing the government from wiping the Waodani out – and to care for the disease-ridden Waodani - and their rivals. The love and sacrifice of the women showed the tribe that the cycle of revenge-based violence they had been living under for centuries did nothing but annihilate their own families.
Through the widows' patient bridge building, the Waodani began to accept that they could live and prosper without murdering one another, and be at peace with their rivals. It is said that because of the influence of the Saints and Elliots, the murder rate of this tribe dropped by 90 percent.
The movie lends itself to many compelling questions for the family, such as, "What would our family be willing to suffer for the sake of the gospel?" The movie shows how young Steve Saint not only avoided bitterness after his father's murder, but he also went back and picked up where his dad left off. There is an amazing scene in the movie where little Steve begs his father to kill the natives, rather than let himself be killed, and his father answers, smiling, "I can't kill the Waodani, son. They're not ready for heaven… But we are."
I am reminded of James Dobson's teaching that it is far better, emotionally, for a child to have a father who dies, rather than a father who abandons a family. In homes where a godly father has died, his love, beliefs, and influence still carry a powerful weight, and such was the proven case in Steve Saint's life.
Filmmakers like Bill Ewing understand that audiences love watching true stories packed with drama, danger, intrigue, and spiritual inspiration, and "End of the Spear" will likely attract scores of families who want to so inspire their children to make a sacrificial impact in this life.
AUDIENCE: Adults, teens, and older children
CAUTIONS:
Drugs/Alcohol: None
Language: None
Sex: None
Violence: Intense at times, with spearing scenes, but handled carefully.