Impressive Carell Sheds His Comedic Skin for Foxcatcher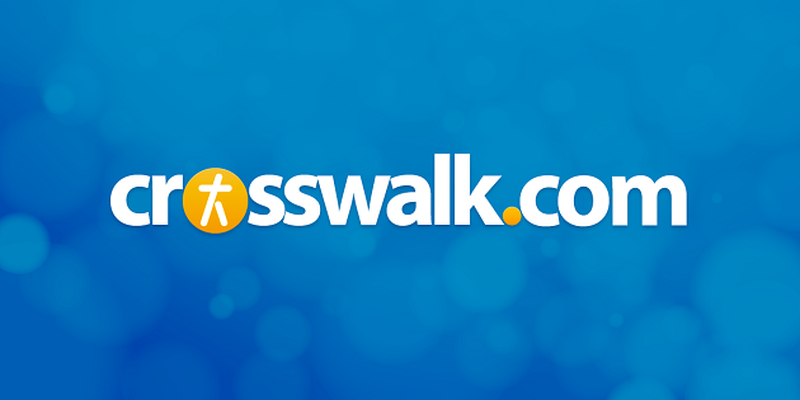 DVD Release Date: March 3, 2015
Theatrical Release Date: November 14, 2014 (limited) November 26, 2014 (expanded)
Rating: R (for some drug use and a scene of violence)
Genre: Thriller/Crime
Run Time: 134 min.
Director: Bennett Miller
Cast: Steve Carell, Channing Tatum, Mark Ruffalo, Sienna Miller, Vanessa Redgrave, Anthony Michael Hall
Will Ferrell did it oh-so-memorably in Stranger Than Fiction. Ditto for Adam Sandler when he traded his typical junior high antics for complex and perpetually troubled characters in Punch-Drunk Love and Reign Over Me. And now, the actor best known for playing a total doofus on The Office and a slew of lovable losers and dad types on the big screen is giving "serious" acting a try, totally nailing it in Foxcatcher.
In the shocking true story of an eccentric multi-millionaire named John du Pont and the two decorated wrestling champions he mentors, Steve Carell not only transforms physically (that nose!), but his chilling performance makes you quickly forget he's that affable chap from Dan in Real Life and Alexander and the Terrible, Horrible, No Good, Very Bad Day.
Carell's work here is impressive without being showy, thoroughly gripping without ever feeling gimmicky, so don't be surprised if his name comes up in the awards season conversation. John du Pont is the sort of role that's total Oscar bait, and Carell wholeheartedly commits to his character's every creepy nuance.
Lest Foxcatcher come across as one-dimensional, however, Carell clearly wasn't the only one who showed up for work. What prevents Foxcatcher from being the proverbial one-trick pony are the strong supporting contributions from the always-reliable Mark Ruffalo (Begin Again) and Channing Tatum (22 Jump Street), who basically looks like he was born to play a wrestler. With Foxcatcher, Tatum, a total standout in his own right, isn't allowed to simply rely on his physical attributes. He's forced to dig deep emotionally, and the film's pervasive feeling of isolation is firmly on his shoulders.
Tatum plays an emotionally damaged man-child named Mark Schultz. Although he's a champion wrestler who's clawed and battled for every win and scored a gold medal at the L.A. Olympics as a result, Schultz isn't someone who'd be thought of as successful. Living alone in a modest apartment in Wisconsin (speaking as a Wisconsin native, let me interject that the filmmakers capture the dreariness of winter perfectly), he accepts the occasional speaking gig, which he regularly botches, for a mere pittance. Adding another layer of desperation, Mark has regularly lived in the shadow of his older brother, Dave (Ruffalo).
Dave is a respected college wrestling coach these days, but when he and Mark were growing up, he was basically a substitute father. While he won many of the same accolades as Mark did in wrestling, he's clearly the more successful of the two, something that his little brother understandably resents. Dave has a steady income and a thriving home life, while Mark's future seems futile at best... until John du Pont enters the picture.
Perhaps sensing Mark's weakness from the outset, John promises to be the father he never had, a mentor, a guiding light. And once John flies Mark to his expansive Foxcatcher estate, it's not surprising that Mark finally feels like his life is going to change. As it turns out, John and Mark share a love of wrestling, and John hopes Mark can help whip his own wrestling squad into championship form, no expenses spared. For Mark, this is the opportunity of a lifetime, naturally, and just what he'd been seeking—a rare moment where he could finally eclipse his brother's spotlight.
Not surprisingly, things don't exactly turn out as planned. Du Pont is about the last person anyone would want as a role model, let alone a boss. Insecure yet exceedingly prideful, selfish and downright cruel, Du Pont is an heir to a great family fortune with no discernable accomplishments of his own.
Wealthy without the benefit of being wise, it doesn't help that his employees are trained to operate with kid gloves around him. Walking through life with an inflated sense of his own importance, Du Pont also knows how to inspire unearned loyalty from Mark. And watching their uncomfortable friendship slowly implode is one of the many pleasures of watching Foxcatcher.
While anything but a feel-good story and not a traditional sports movie by any stretch of the imagination, there are plenty of relevant themes in this haunting portrait of an affluent man sinking deeper and deeper into madness. And for Carell, it's an impressive display of momentarily shedding his comedic skin for something more substantive.
CAUTIONS (may contain spoilers):
Drugs/Alcohol: Social drinking at a party. Cocaine snorting in several scenes.
Language/Profanity: Surprisingly few profanities for an R-rated film—just a smattering of the usual suspects (sh--, dam-, he--, etc.).
Sex/Nudity: None, just a quick shot of a guy's backside from a distance (not in a sexual context). Some vague suggestions of homosexual behavior.
Violence: In what's a pretty shocking turn of events, a character shoots another three times. A character also slams his head into a mirror repeatedly.
Publication date: November 26, 2014