Frank Might Leave You Wearing a Puzzled Expression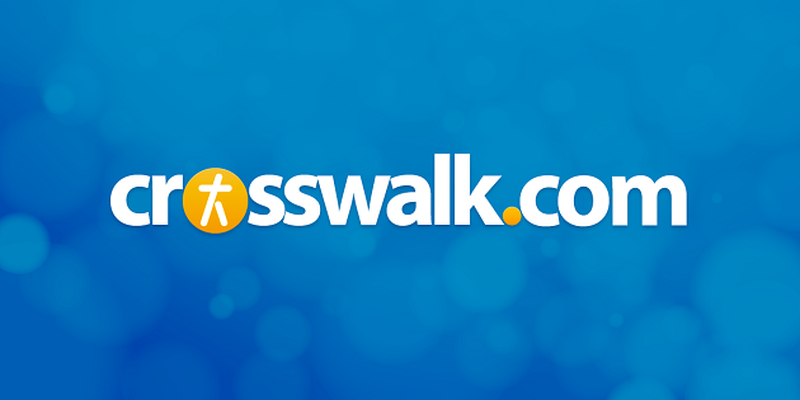 DVD Release Date: December 9, 2014
Theatrical Release Date: August 22, 2014 (limited)
Rating:R for language and some sexual content
Genre: Drama
Run Time: 95 min.
Director: Lenny Abrahamson
Cast: Michael Fassbender, Domhnall Gleeson, Maggie Gyllenhaal, Scoot McNairy
Michael Fassbender has ascended to the upper echelon of actors by turning in a series of great performances in outstanding movies from top-tier directors. He was the fearsome plantation owner Edwin Epps in director Steve McQueen's 12 Years a Slave, Carl Jung in David Cronenberg's A Dangerous Method and Lt. Archie Hicox in Quentin Tarantino's Inglorious Basterds, all of which were critically well received. Clearly, Fassbender's presence was part of what made those movies so memorable.
But not everything the actor starred in turned to gold. Less well-received films from prominent directors starring Fassbender included Ridley Scott's Prometheus and Steven Soderbergh's Haywire. Yet even in those instances, it was hard to fault Fassbender, whose presence was among the most shining things about those two movies.
Fassbender's latest role is more enigmatic, as the actor takes on a role that literally obscures the actor's features through most of the film. Frank, an odd film from director Lenny Abrahamson with a screenplay from Jon Ronson (The Men Who Stare at Goats) and Peter Straughan (Tinker, Tailor, Soldier, Spy; The Debt), puts Fassbender for most of the film in a costume, the most prominent feature of which is a giant head.
Fassbender plays the title character, the lead singer in a troubled band who's just lost its keyboardist. We see Frank through the eyes of Jon (Domhnall Gleeson), an aimless dreamer who thinks the rudimentary songs he writes are evidence of underappreciated talent. When Jon witnesses the near-drowning of the band's keyboard player, he's recruited by the group's manager as a quick replacement.
Frank has, to that point, an oddball sensibility that makes it pleasantly quirky if rather slight, although dark undertones suggest the story could evolve into something more sobering. The narrative heads in that direction with the introduction of the band's singer, Frank, who wears a giant papier mache head while performing that he never removes off stage. Band members say they've never seen Frank without the mask, not even while eating (Frank sucks food through a straw. Solids are not encouraged).
Things take a further turn toward the surreal when Jon and the band—including the hostile, sexually aggressive Clara (Maggie Gyllenhaal)—hole up in a cabin until they record an album. The deluded Jon is "more convinced than ever that this band could achieve greatness," but he gets no reassurance from Frank and the frozen expression on his mask. "I'm giving you a welcoming smile," Frank explains to Jon—one of the more effective gags in the film.
Jon can only speculate as to why Frank constantly wears his costume. Is Frank facially disfigured, like the Elephant Man? Why is Frank such a perfectionist when recording music? How did he learn to speak fluent German? And why do Frank's bandmates keep dying?
These questions are intermittently interesting to ponder, but Frank offers no answers. It also has far too many sequences that don't give viewers much of anything to think about beyond why such a thin premise has been stretched to feature length. Rather than growing deeper and more insightful as it unfolds, Frank never gets past its initial questions about the singer, and it never gives us much reason to think of Frank as much more than a charismatic oddball. Worse are the film's treatment of its oblivious, talentless protagonist, Jon, and the one-note bandmates that surround him.
Frank offers moments of diversion and offbeat humor, but it never amounts to anything more than a curiosity. It's hard to know whether the film has deeper things on its mind than the enigma of a man who drives others crazy, or whether the deaths that permeate the film are meant to be more than punchlines (their demises call to mind the dying drummers of This Is Spinal Tap). Like the music that Frank's band writes and performs, Frank is poorly developed, even deliberately off-putting—an inside joke among those who made the film, and one that seems designed to leave viewers scratching their heads.
CAUTIONS (may contain spoilers):
Language/Profanity: multiple uses of the "f"-word; "bull-hit"; "s-it"; "a-shole"; crude term for female genitals
Drinking/Smoking: Some smoking and drinking
Sex/Nudity: A woman's shirt is open, revealing her bra; Frank is shown in the shower; a man stands exposed before a woman but we don't see him naked; they're shown having sex in a tub
Violence/Crime: A band member tries to drown himself; a character tells another, "Someone needs to punch you in the face"; Franks put a man in a headlock; a man hangs himself, and the body is shown in close-up with the rope around the man's neck; the man's ashes are spread; a character is stabbed in the leg; characters are hit by cars
Religion/Morals/Marriage: A song lyric states, "I dream of an angel to take me away"; Frank reveals a whispered message to a German woman, who brightens and says, "Thank you for this new truth in my soul!"
*Published 8/22/2014