Free State of Jones: Impactful While Imperfect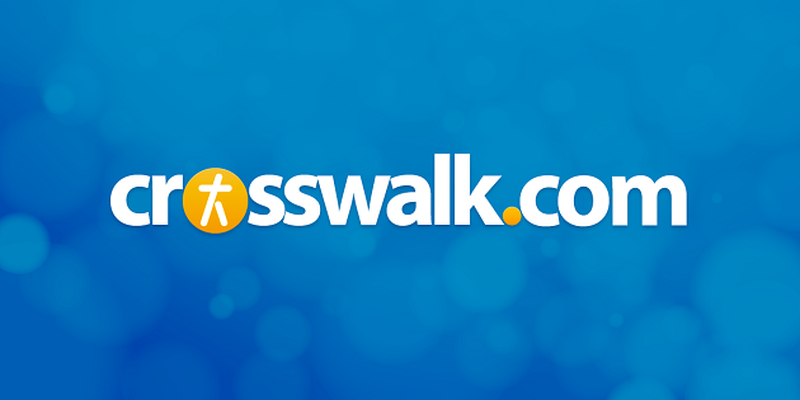 Based on true events, Free State of Jones is a unique Civil War-era story, showing how both sides of a war can be violent and oppressive. Structurally imperfect and a bit too meandering, the film still runs deep with sorrow, poignancy, important history, and the human spirit. 4 out of 5.
 
Synopsis
Poor Mississippi farmer Newton Knight (Matthew McConaughey) abandons his post as Confederate nurse after seeing too much death and violence perpetrated by both sides of the war. He begins by heading vigilante missions to help save local women and children from being mercilessly raided by Rebel troops plundering food and resources. But his purpose soon turns larger. With help from Moses (Mahershala Ali), Rachel (Gugu Mbatha-Raw), and other runaway slaves, he begins recruiting southern deserters to fight against Confederate armies and champion the right of men and women to live freely, vote, and keep their own land and crops.
 
What Works?
Maybe the most important function of historical drama is to prevent loss; to obliterate our ability to forget and deny events of the past. Free State of Jones accomplishes this purpose with a vengeance. One of the most difficult movies to watch so far in 2016, Jones doesn't shy away from the horrors of war - and not just for African-Americans. We see how women and girls are left to plant, clean, and cut down hangings. We see irons around necks and brands on faces of slaves. We see teenagers strung up to die for wearing the wrong color uniform. We see poor communities razed to the ground to fund soldiers who fight for a cause that only furthers the already brimming purses of wealthy, slave-owning farmers.
We also get a glimpse of goodness, human strength, and the kind of religious devotion that builds up and comforts. "You cannot own a child of God," firmly states a runaway slave. And this movie shows us exactly why.
 
What Doesn't?
Despite its emotional impact, Jones is far from a perfect film. The timeline ranges from the 1860s to the Reconstruction of the 1870s, with occasional flash-forwards to the 1940s, and runs a long two-and-a-half hours. It tries to cover too many issues for the scope of one film, and can get simplistic and preachy in its historical retrospect. Even so, it does this much less than many other films of a similar nature, and the adeptness of camerawork, acting, pacing, and direction do a lot to soften these flaws.
 
Christian Worldview Elements / Spiritual Themes
Christianity is the assumed religious context for the film's setting. Characters reference "the Lord" occasionally and a soldier comforts his dying comrades by reminding him that since he loves Jesus, "and Jesus loves you," he's not truly dying. Several church-side funerals are held, with Scripture readings and encouraging words about Heaven and Paradise. Still, the people are firmly settled in their own culture and situations, and the film is not about perfect faith walks. A married couple become separated geographically during the war, and the man enters into an informal marriage with another woman years later. Revenge and bloodshed are seen as acceptable actions in the wartime climate. Ideologically, the protagonists believe in a God and a faith that supports the underdogs, the impoverished, and the oppressed.
 
CAUTIONS (may contain spoilers)
MPAA Rating: R for brutal battle scenes and disturbing graphic images 
Language/Profanity: Some scattered cursing such as s--- and d---, religious exclamations, and many uses of the n-word.
Sexuality/Nudity: A man and woman begin to live together as husband and wife even though he still has a living wife and child (though estranged); nothing sexual is shown between them. It is implied that a man may have been raped before being hung. A slave woman talks about being raped many times by her master.
Violence/Frightening/Intense: Disturbing, graphic wartime violence throughout such as dismembered, deeply wounded, and bleeding bodies. A woman is shown bleeding through the back of her dress after being whipped. Soldiers are hung and shot by their own commanders for disobeying orders. Black men are shot and lynched. Several scenes feature burnings and raids by the KKK. Several scenes feature battles with gunfire and cannons. Many houses and farms are set on fire.
Drugs/Alcohol: Strong drink is consumed and referenced throughout. One supporting character is a woman who owns a bar and helps the deserters obtain resources and send messages.
 
The Bottom Line
RECOMMENDED FOR: Those who might be prone to romanticizing war, American history, or the South. Fans of historical drama such as Lincoln, 12 Years a Slave, and Selma.
NOT RECOMMENDED FOR: The squeamish or those very sensitive to gore and violence. Anyone whose attention spans start to wander after 90 minutes.
Free State of Jones, directed by Gary Ross, opened in theaters June 24, 2016; available for home viewing September 20, 2016. It runs 139 minutes and stars Matthew McConaughey, Gugu Mbatha-Raw, Mahershala Ali, Keri Russell, and Christopher Berry. Watch the trailer for Free State of Jones here.
 
Debbie Holloway is a storyteller, creator, critic and advocate having adventures in Brooklyn, New York.
Publication date: June 24, 2016