Disney Does it Again - Doubly - with Frozen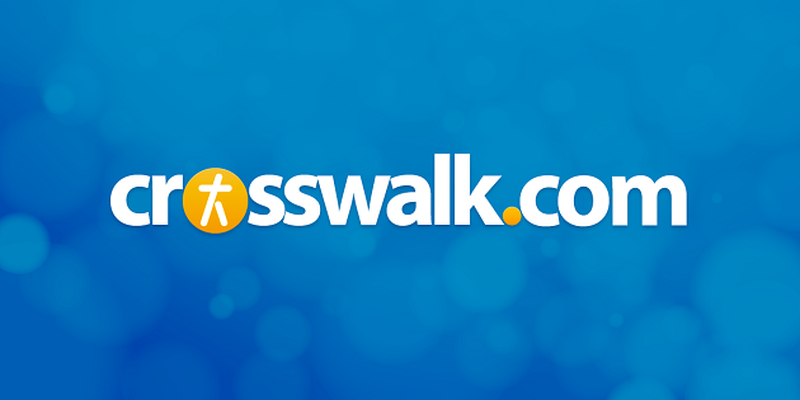 DVD Release Date: March 18, 2014
Theatrical Release Date: November 27, 2013
Rating: PG (some action and mild rude humor)
Genre: Animation, Adventure, Comedy
Run Time:108 minutes
Directors: Chris Buck, Jennifer Lee
Cast: Kristen Bell, Jonathan Groff, Idina Menzel, Josh Gad, Santino Fontana
Hans Christian Andersen's story of "The Snow Queen" comes to life in a modern retelling that will have families laughing and singing this holiday season. Building on the 'more than a pretty little princess' theme highlighted in last year's Brave, Frozen features not one but two strong-minded royal lasses (that's right, parents: two princess costumes to add to the request list this year).
Playful, warm-hearted, slightly klutzy Anna (Kristen Bell, You Again) and her older sister Elsa (Idina Menzel, Enchanted) are the best of friends and playmates. Their favorite pastime is playing in snow that Elsa has the magical ability to create, meaning a winter wonderland is always an option, anywhere. But as all fairy-tale fans know, power comes with a price. When Elsa's gift puts Anna in danger, she hides herself and her powers away to avoid hurting anyone ever again. Like that's going to work; all Elsa does is wound her little sister who can't understand why she's been shut out.
When the day comes for Elsa's coronation, the terrified "ice princess" has to come out of hiding to take the throne. It all goes fairly well until a sisterly squabble sets off Elsa's repressed powers and before you can say "cold front" the entire kingdom is covered in ice. Disgraced and denounced, Elsa heads for the hills and it's up to Anna to sort things out. Leaving the kingdom under the management of the dashing and helpful Prince Hans (Santino Fontana), Anna sets off to set things right. It won't be easy, but fortunately she'll have the assistance of ice salesman Kristoff (Jonathan Groff), his cuddly reindeer Sven, and the world's most adorable living snowman Olaf (Josh Gad, Jobs). (Hint: if you see an Olaf stuffed toy, don't even try to fight the urge to buy it. You're going to want to keep this little guy around. Even your kids might want one...).
CrosswalkMovies.com: from crosswalkmovies on GodTube.
Music is a given in a Disney film but this one is an outright musical with Broadway-quality (and no doubt Broadway-bound) numbers. The opening number felt more Lion King than Scandanavian winter holiday, but it works. The songs by Robert Lopez and his wife Kristen Anderson-Lopez come in a variety of styles from pop tunes to a power ballad with a country flair to a Sinatra-esque fantasy that includes a choreographic nod to Dick Van Dyke's penguin dance in Mary Poppins. There's even a duet reminiscent of Wicked, and not just because Menzel is singing. But it's the plaintive "Do You Want to Build a Snowman" that will tug at your heartstrings. Yes, that is Kristen Bell singing. All the actors sing their own songs and (unlike some recent movie musicals) they sing very well.
Screenwriter and co-director Jennifer Lee is the first woman to direct (with Chris Buck) an animated feature made and produced by Walt Disney Animation Studios. What took them so long? Maybe she's the reason behind all the deep messages in Frozen? For starters, it's a nice illustration of how retreating inside a "frozen" emotional shell can damage those around you, even those you're trying to protect. Some parents will make an object lesson out of the consequences one character suffers for getting romantically entangled with someone she barely knows. Those same parents would be advised to take note of the reason for that predicament: a heart so desperate to be loved she couldn't wait to belong. And last but not least, there's the big message that love can thaw the coldest heart (with a nice twist that it's an "act" of love and not merely a feeling of it).
The animation is as delightful as one would expect from Disney and the 3D is stellar; it's definitely worth the up charge for this one. Besides, you're really going to want those glasses for the short feature before the main attraction, a brilliant revamp of an early Mickey Mouse cartoon that has to be one of the best uses of 3D to date.
Frozen is a darling, funny, warm-hearted feature that already has half the people I know flapping their hands and talking about "little baby unicorn" noses (it's an Olaf thing). This time the ads got it right: Frozen will melt your heart.
CAUTIONS (may contain spoilers):
Drugs/Alcohol: What appears to be champagne is served at a ball.
Language/Profanity: Other than a humorous discussion about eating boogers, and a few cries from Olaf along the lines of "watch out for my butt" as he flies through the air like the snowball he is, nothing stands out.
Sex/Nudity: A fair amount of discussion about kissing and one actual kiss between sweethearts. When Elsa decides to come out of her self-imposed shell her new ensemble borders on provocative with a tight-fitting gown sporting a serious slit.
Violence/Intense: Only the cartoon/magical kind. A few stifled shrieks were heard from small viewers when saws suddenly crashed through the ice in 3D. Characters are lost in a shipwreck but it's handled quickly and tastefully (the ship disappears beneath the waves with no visible or audible signs of distress). Some characters appear to be in danger but it shouldn't frighten anyone.
Spiritual Themes: There is much to be gleaned for those beholden to a Christian worldview: themes of love, sacrifice, trust, how to use our talents for the Kingdom, and the dangers of fear and isolation are low-hanging fruit.
Publication date: November 27, 2013