Fruitvale Station Rises Above Racial Grievance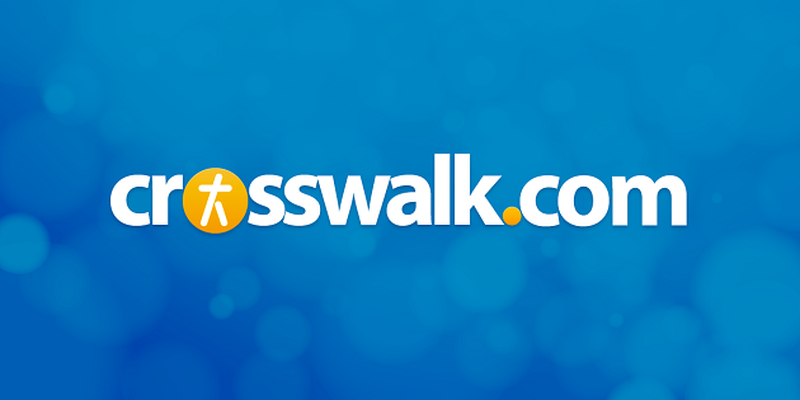 DVD Release Date: January 14, 2014
Theatrical Release Date: July 12, 2013 (limited)
Rating: R for some violence, language throughout and some drug use
Genre: Drama
Run Time: 90 min.
Director: Ryan Coogler
Cast: Michael B. Jordan, Melonie Diaz, Octavia Spencer, Ariana Neal, Ahna O'Reilly
By now, most people have heard the verdict from a Florida trial in which a man, George Zimmerman, was acquitted of second-degree murder in the shooting of a young black man, Trayvon Martin. A day before the verdict was announced, Ryan Coogler's Fruitvale Station opened in limited release. The film tells the story of a BART police officer who shoots a young black man in Oakland during a heated confrontation.
The movie, based on a 2009 incident bearing strong similarities to the Martin shooting, seems designed to capitalize on the timing of the Zimmerman verdict. But while passions about the film have been higher because of the trial's outcome, Fruitvale Station is not about stoking racial grievances. It rises above the political and legal fray thanks to a multidimensional portrait of its protagonist and a noble depiction of Christian conviction amid trying circumstances.
That conviction doesn't belong to Oscar B. Grant (Michael B. Jordan, Chronicle) or his girlfriend, Sophina (Melonie Diaz, Be Kind Rewind), or even, as far as we can tell, their four-year-old daughter, Tatiana (Ariana Neal). It belongs to Oscar's mother, Wanda (Octavia Spencer, The Help), who prays aloud more than once during the film, and who lets her troubled son know she's interceding for him. That her prayers for her son's safety and protection ultimately aren't answered as she would have hoped takes nothing away from the potency of Spencer's character and performance.
After beginning with video footage of the confrontation that culminated in Oscar's shooting, Fruitvale Station jumps backward to show us Oscar's life during its final 24 hours. Oscar is determined—in the light of a new year—to do right by those in his life who need him. He's going to be faithful to Sophina, who needs reassurance that Oscar's admitted "one-time" affair with another woman is not ongoing. He's staying quiet about his lack of employment because he's hoping to convince the manager at a grocery store to rehire him. And he wants to contribute to his mother's birthday celebration.
However, Oscar hasn't put the past fully behind him. We learn through flashbacks that Oscar once was incarcerated, and that he has a violent temper he hasn't been able to shake. He goes from mild to wild in a heartbeat, venting his rage against a fellow inmate, and even turning on Wanda while she's visiting him in prison. "I'm praying for you," Wanda tells Oscar as she turns and walks away from him, causing him to fly into another rage and be detained by prison guards. We'll hear Wanda follow through on her promise later in the film, as she lifts up her son before the Lord.
Back in the present, Oscar lays on the charm with his ex-boss at the supermarket... until the manager makes it clear that he's replaced Oscar with someone more reliable. Oscar turns hostile and threatening in an instant. "You want me selling dope?" he asks the man. "You want me waitin' outside for you?"
In his more reflective moments, Oscar knows he needs to change. We see him dispose of drugs rather than sell them. We see him making an effort to please his mother on her birthday. And we see him repeatedly take time to play with and comfort Tatiana (if there's a flaw with Fruitvale Station, it's a few too many father-daughter scenes designed to make us see Oscar's softer side).
For her part, Sophina is a woman scorned, but one who wants her daughter to have her father in her life. She wants to believe Oscar when he says his earlier infidelity was a one-time event. "All I want is you and T [Tatiana] forever," Oscar tells the mother of his child, and Sophina softens.
That softness carries through much of the film, which is far from polemical. The racial dynamics of the story, explosive in the film's opening and closing moments, otherwise manifest mainly through amusing comments characters make about black solidarity in terms of sports-team allegiance and greeting-card purchases. Fruitvale Station is far from the in-your-face racial drama it might have been in the hands of a Spike Lee or John Singleton.
While Oscar's fate is infuriating, the film leaves viewers feeling helpless and saddened by the story's outcome. Oscar isn't upright, but he recognizes his faults, even as he struggles to overcome them. While he doesn't look to God for help, his mother certainly does, and her intercession on Oscar's behalf is the strongest element in this potent, memorable film.
But Christian audiences will have to ask themselves if they're willing to expose themselves to the harsh language and drug use in Fruitvale Station to experience Spencer's strong performance as a godly woman who looks to her Maker to take care of her son. While others might view Wanda cynically—her prayers aren't answered as she would hope—Christian viewers will understand that Oscar's life is not in Wanda's hands, and will identify with her agony as she wrestles with the circumstances that led to Oscar's shooting.
Ecclesiastes teaches, "None of us can hold back our spirit from departing. None of us has the power to prevent the day of our death. There is no escaping that obligation, that dark battle" (8:8). Fruitvale Station shows its own dark battles—primarily within Oscar, but also in how his struggles spill over to battles with others, including the police. More than a timely drama about racial tension, Fruitvale Station is a spiritually potent story that portrays people looking toward a better life, and, in Wanda's case, toward the Life-giver. The film's wordless closing image brings to mind Psalm 34:18: "The Lord is near to the brokenhearted and saves the crushed in spirit." Like the film itself, that image is sorrowful, but not without hope.
CAUTIONS:
Language/Profanity: Lord's name taken in vain; multiple uses of the f-word; s-it; b-tch; hell; racial epithets
Alcohol/Smoking/Drugs: Several scenes of smoking and drug use; Oscar asks his former boss, who won't rehire him, if he wants Oscar to turn to selling drugs; Oscar dumps drugs into the water; drinking
Sex/Nudity: Kissing and undressing in bed; Oscar slaps Sophina's backside; Sophina suspects Oscar of carrying on an affair, but he says he only wants her and their daughter, Tatiana, forever; Sophina shown in her bra; Oscar, incarcerated, is subject to a body search; two women on a subway tell a man flirting with them that they're gay; the women kiss
Violence/Crime: The film opens with video footage of the actual shooting of Oscar, and the film closes with a re-enactment of the confrontation culminating in the shooting; Oscar's temper flares up several times; he threatens his former boss; he gets angry at a fellow inmate, at his mother, and at the police; a dog, hit by a car, is seen lying in the road, bleeding; a brawl on the subway; police kick, punch a suspect; a police officer shoots Oscar in the back; bullet removal during operation is shown
Religion/Morals: Oscar's mother says she's praying for him; she offers a powerful prayer while saying grace; she prays for Oscar as he's being operated on
Questions? Comments? Contact the writer at crosswalkchristian@hotmail.com.
Publication date: July 19, 2013