Don't be Tricked, Fun Size is No Treat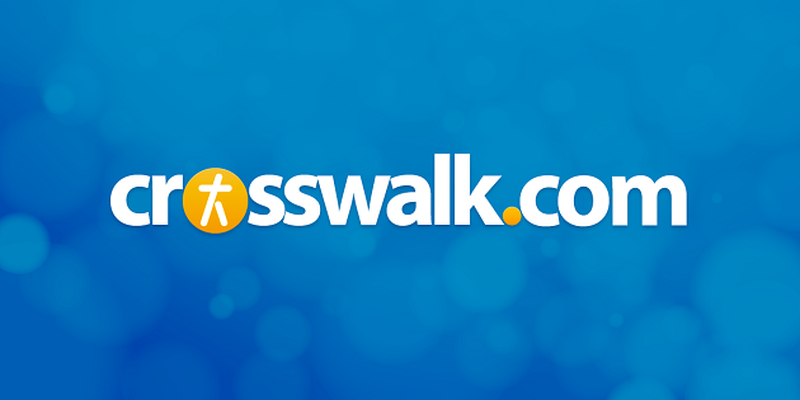 DVD Release Date: February 19, 2013
Theatrical Release Date: October 26, 2012
Rating: PG-13 for crude and suggestive material, partying and language
Genre: Comedy
Run Time: 90 min.
Director: Josh Schwartz
Cast: Victoria Justice, Jackson Nicoll, Jane Levy, Thomas Mann, Chelsea Handler, Josh Pence, Thomas Middleditch, Thomas McDonell
Fun Size, from Nickelodeon Movies, is wildly misconceived. What appears to be marketed as a movie for young kids is actually a film aimed at teens, with awkward, uncomfortable jokes about the nature of an older boy's friendship with a young boy, a relationship between a 20-something hunk and an older widow, and high-school aged kids eager for romantic experiences that go beyond puppy love and first kisses. Parents who think the Nickelodeon brand means they can comfortably see this film with their kids should think again.
Wren (Victoria Justice, Nickelodeon TV's Zoey 101) is on the cusp of a social breakthrough at school. Gorgeous classmate Aaron (Thomas McDonell, Prom) has invited her to attend his party. Her best friend April (Jane Levy) is even more excited. Less enthused is Roosevelt (Thomas Mann), who has a secret crush on Victoria. Such is life in high school.
But "possibly the greatest night" of Wren's life gets short-circuited when her mom, Joy (Chelsea Handler, This Means War), decides to go out with her 20-something boyfriend Keevin (Josh Pence, The Social Network). Joy is a widow who, in Wren's words, "kind of lost it" after Wren's dad died. When Mom goes out, Wren gets stuck watching her younger brother Albert (Jackson Nicoll), who communicates only through gestures—he refuses to speak.
That doesn't mean he can't get into trouble. His "crimes" aren't too serious, but Fun Size, set during Halloween, shows Albert looting several neighbors' candy dishes while trick-or-treating, annoying his sister in the bathroom, and, late in the film, causing social-media havoc. In between, he gets away from Wren, setting in motion the movie's main storyline: Wren's attempt to find Albert and return him to the family home before Joy returns.
That's where the movie spins completely out of control. Albert's wanderings take him to a convenience store, where a clerk who goes by the name Fuzzy (Thomas Middleditch) enlists him in an effort to get revenge on an old flame. If the thought of an older teen inviting a young child to ride along in his car with him so the boy can play a role in a crime sounds more disturbing than humorous, you won't find much to enjoy in Fun Size. As if realizing the awkward implications of the situation, screenwriter Max Werner (whose other writing credits are for TV's The Colbert Report) gives Fuzzy a few lines in which he expresses the unease most people would feel. But if Werner thinks such dialogue eases the tension created by his scenario, he's wrong.
Things don't improve from there. Fuzzy's revenge scenario results in unintended arson (are you laughing yet?), while Wren's friend Roosevelt deals with his two moms (yes, he has two moms), trashes the family car and fends off some school jocks. The jokes grow more coarse: April has used Nair on her backside, a giant chicken mascot falls over and makes thrusting motion toward Roosevelt's car, and a boy bargains his way into feeling a girl's breast (the fulfillment of this bargain is depicted, with the recipient discovering she enjoys it). Young Albert finds himself surrounded by illegal behavior at wild parties, and the subject of illegal behavior when he's kidnapped and held for ransom.
Fun Size is rated PG-13 and is not appropriate for younger children, despite being produced by kid-friendly Nickelodeon. Its humor is best appreciated by adults—indeed, the storyline about Wren's mom discovering that she has more in common with her young boyfriend's parents than she does with the boyfriend provides the film with its most humorous moments. Too bad, then, that the film is clearly aimed at younger kids who won't be able to fully appreciate the more adult-skewing humor, while adults will be mortified by the attempt to appeal to young audiences with such off-the-wall behavior and ribald humor. If you take your kids to see Fun Size, prepare to leave the theater shell-shocked rather than satisfied.
CAUTIONS:
Language/Profanity: Lord's name taken in vain multiple times; a character referred to as a "god" because of his looks; "sucks"; "b-tch"; "hell"; "butt"; "as-"; an accusation about prostitution; racial epithet; "boobs"
Alcohol/Smoking/Drugs: Wine brought as a party gift; a store clerk suggests chewing tobacco and other behind-the-counter items to Albert; discussion of a dragon that smokes cigarettes; underage girls at party do shots; drinking and driving
Sex/Nudity: Wren is seen washing her hair in the shower, but no nudity is shown; Albert is shown sitting on the toilet; Keevin shown bare-chested; April tells Wren that "being sexy" will get them into a party; picture of Ruth Bader Ginsburg in a sexy outfit; Roosevelt has two moms; one of them says they should have breast-fed him longer when he was young; a large man wrapped in a towel attacks Fuzzy; kissing at the adult party and at the kids' party; a husband is shown reading Fifty Shades of Grey next to his wife in bed; a restaurant-mascot chicken makes repeated thrusting motions, causing a character to say her friends are "being violated." a boy bargains for the opportunity to feel a girl's breast; later, the camera shows her covered chest as he touches her breast, and she appears aroused; the couple is shown waking up on a couch later, and the girl kisses the boy passionately; a discussion of mammograms; a boy asks who wants to kiss him, and several hands—including one boy's hand—are raised
Violence/Crime: Halloween images early in the film; Albert runs into a telephone pole; Albert is shown grabbing excess Halloween candy at several houses; kids say they're looking for "revenge" and "vengeance" through planned TP-ing and egging of houses; Fuzzy claims he's not doing anything weird by asking a young boy to go for a ride with him; reckless driving; April slaps Peng; Albert is locked in a room and held for ransom; Wren's mom puts Roosevelt in a hold, face-down on her porch; a punch to a crotch; firecracker "bombs" damage a man's foot
Marriage: Jane says her mom has been married three times; Wren says her mom "kind of lost it" after her dad died
Religion: Roosevelt is forced to speak to his moms using "pre-Christian language"
Questions? Comments? Contact the writer at crosswalkchristian@hotmail.com.
Publication date: October 26, 2012