Funny Cast Can't Save Couples Retreat from Comedic Doom
Christa Banister

Crosswalk.com Contributing Writer

Updated

Feb 11, 2010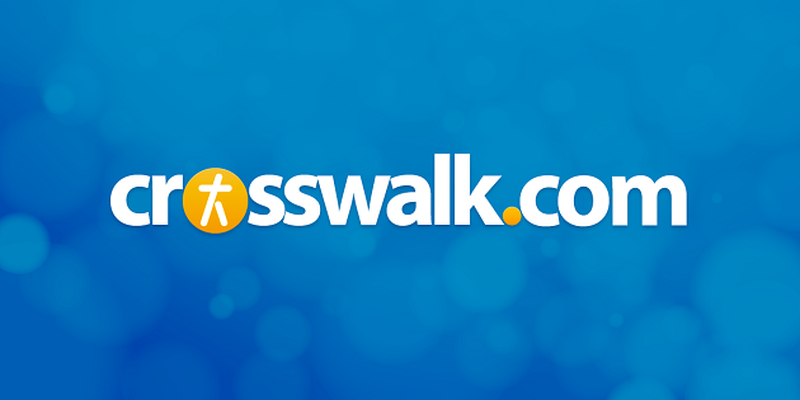 DVD Release Date: February 9, 2010
Theatrical Release Date: October 9, 2009
Rating: PG-13 (for sexual material and language)
Genre: Comedy
Run Time: 107 min.
Director: Peter Billingsley
Actors: Vince Vaughn, Jon Favreau, Jason Bateman, Faizon Love, Malin Akerman, Kristin Bell, Kristin Davis, Kali Hawk, Tasha Smith, Peter Serafinowicz, Jean Reno, Carlos Ponce
Truth be told, Couples Retreat makes a pretty great case for booking a flight—and fast—to Bora Bora, a straight-from-paradise locale with crystal clear, cerulean blue water and infinite possibilities for kicking back and relaxing.
But as an actual comedy with honest-to-goodness laughs and, perhaps, even a little marital insight to boot? Well, for any couple looking for a more recession-friendly date night escape, the movie's title should actually be heeded as a warning—with the emphasis on "retreat." Trust me, you'll be glad you saved your hard-earned money.
What probably made for really fun days at the office for the actors—given these picture-perfect surroundings—doesn't exactly translate to film, even with a slew of funny guys and gals along for the ride. While Vince Vaughn and Jason Bateman are usually known for taking uncomfortable moments and converting them to pure comic gold, almost every joke in Couples Retreat falls flat—way flat.
The chief problem with Couples Retreat is the flick's lackluster script, which surprisingly, was penned by Vaughn and his fellow Swingers cohort Jon Favreau, along with Dana Fox (The Wedding Date, What Happens in Vegas). While there are a couple of promising ideas nestled in between all the missed opportunities, a lack of truly noteworthy characters, not to mention an undercooked premise, ends up producing a jumbled-up mess of a movie that doesn't do any of the actors any favors.
At first blush, Couples Retreat seems like a prime opportunity for Vaughn to demonstrate some dramatic range like Owen Wilson did in Marley & Me. Rather than simply playing another Peter Pan-esque boy/man who refuses to grow up until 15 minutes before the final credits roll, Vaughn plays Dave, a husband to Ronnie (Malin Akerman) and the father of two boys who struggles with balancing his busy work life and responsibilities at home.
Unfortunately not much of this tension is actually explored. Well, aside from Dave not really being all that interested in the expensive tiles that Ronnie can't wait to buy. Even with a little spat here and there, they're certainly doing better than his sex-crazed pal Joey (Favreau) and his wife Lucy (Kristin Davis). As high school sweethearts who admittedly "did the right thing" by getting married once Lucy discovered she was pregnant, they are disgruntled and barely on speaking terms these days. In fact, both Joey and Lucy shamelessly flirt with other available women and men, but stay married for appearance's sake.
Meanwhile, Shane (a hilarious Faizon Love) is the group's lone divorced guy and has already rebounded with a much-younger gal, Trudy (Kali Hawk) who works at the local Foot Locker and insists on calling him "Daddy," even in public. Then rounding out the group are the requisite control freaks Jason (Bateman) and Cynthia (Kristin Bell), a couple so anal retentive that they communicate best through Power Point presentations. Unable to conceive and extremely frustrated as a result, the couple is seriously considering splitting up for good.
Instead of pulling the proverbial plug prematurely, however, Jason and Cynthia really want to give their marriage one last shot by escaping to Eden, an island paradise specializing in bringing couples closer together. Of course, there's only one problem with their otherwise perfect plan, the detail that gets this seemingly funny story off the ground—they need the other couples to help split the cost by joining in for the fun.
At first, everyone is far too busy to commit, but before long, they've all agreed to check out what's billed as "Disneyland for Adults." After all, how bad could a few days in paradise be?
Turns out, really, really bad.
Once this motley crew discovers that the couples-building activities at the crack of dawn aren't optional, the trip that was supposed to bring everyone closer is actually tearing everyone further apart. So will these marriages survive the risqué yoga sessions, rounds and rounds of dishing about feelings and a trip over to East Eden, the ongoing singles soiree on the other side of the island? Chances are, you probably won't even care because even a happy ending in Bora Bora can't save this unfortunate excuse for a comedy.

CAUTIONS:
Drugs/Alcohol: Social drinking pictured throughout.
Language/Profanity: A handful of bad words and repeated rude dialogue, especially in reference to testicular cancer.
Sex/Nudity: Trimmed down from an "R" rating to a PG-13, there's still plenty of boundary-pushing sexual content. In one scene, everyone must strip down to his/her skivvies for a "confidence-building" exercise, and Shane (Faizon Love) didn't happen to wear underwear that day. His bare bottom is shown in the next scene. During the yoga exercises, the instructor demonstrates various awkward positions on both the male and female characters, which look like various sex acts. In another scene, Joey is almost caught masturbating. The sex lives of married people and procreation are discussed candidly in a few scenes. Women at "Eden East" are scantily clad and apparently are only there for indulging in copious amounts of casual sex and alcohol.
Violence: Only of a comedic nature.


Christa Banister is a full-time freelancer writer, specializing in music, movies and books-related reviews and interviews and is the author of two novels, Around the World in 80 Dates and Blessed Are the Meddlers. Based in St. Paul, Minn., she also weighs in on various aspects of pop culture on her personal blog.
For more information, including her upcoming book signings and sample chapters of her novels, check out her Website.