Acts of Valor Stir Mixed Emotions in Fury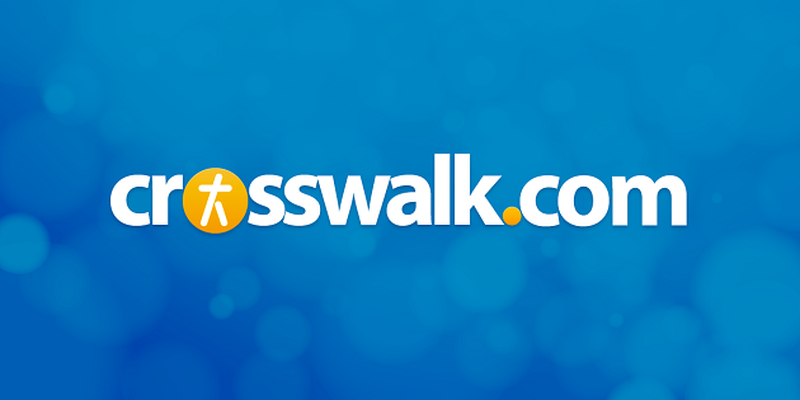 DVD Release Date: January 27, 2015
Theatrical Release Date: October 17, 2014
Rating: R for strong sequences of war violence, some grisly images, and language throughout
Genre: Action
Run Time: 134 min.
Director: David Ayer
Cast: Brad Pitt, Michael Pena, Shia LeBeouf, Logan Lerman, Jon Bernthal, Jim Parrack, Brad William Henke, Kevin Vance
Fury, the new World War II film from writer/director David Ayer (Sabotage), releases as the United States is once again on a war footing, taking a more aggressive stance against its 21st century enemies. As it has with most of America's military engagements since WWII, controversy surrounds the scope and aims of the current fight against ISIL, making Fury feel like a throwback to a period when the country was more certain of the enemies it faced and the sacrifices involved in taking on, and defeating, those foes.
But Fury is no exercise in pure jingoism. Rather, it shows the intense collaboration required among soldiers during combat, as well as the physical and psychological toll war takes on those who fight it. Principles give way to rationalizations amid repeated kill-or-be-killed engagements, and even Bible-believing soldiers use Scripture to their own questionable ends.
CrosswalkMovies.com: from crosswalkmovies on GodTube.
It's April of 1945, and Nazi Germany is making a last stand as the Allies move in. Army sergeant Wardaddy Collier (Brad Pitt, World War Z), a tank commander, leads his five-man crew deep into enemy territory. His job, as he explains to one German woman, is to "take the next town, and the next and the next, until you people quit." Or, as he tells a crew member, "We're not here for right and wrong. We're here to kill them."
The Germans aren't ready to quit just yet, unlike the newest member of Collier's crew, Norman Ellison (Logan Lerman, Noah), a typist assigned to serve as the tank's assistant driver. Afraid to do the one thing Collier's crew excels at—shoot Nazis—he's not cut out for the combat the crew sees on a regular basis. After being forced against his will to dispatch an S.S. officer, he declares to a fellow soldier, "My conscience is clean." But that declaration will be tested as the battles continue and Ellison is exposed to more Nazi horrors.
The others on Collier's team include gunner Boyd "Bible" Swan (Shia LeBeouf, in his best performance to date), driver Trini "Gordo" Garcia (Michael Pena, Tower Heist) and loader Grady Travis (Jon Bernthal, Snitch).
Fury will be much discussed for its battle scenes and graphic violence, but the movie's greatest strength comes in its quieter moments, in particular an extended sequence that begins in a German apartment occupied by two women. After Collier and Ellison spend time with the women, the rest of Collier's crew joins them. Over a meal, tensions between crew members emerge, with Collier defending the newbie Ellison against the contemptuous comments uttered by the hardened veterans. Swan's Scripture quoting at various points throughout the film also resonates, even if, as with the sharp-shooter in Steven Spielberg's Saving Private Ryan, his application of Scripture seems misguided at times.
Fury has drawn comparisons to Sam Peckinpah's classic Western The Wild Bunch because both films share a certain trajectory when their characters face overwhelming opposition. Peckinpah's characters make their choice because the world around them has changed, leaving them behind. The prospects for Ayer's characters seem much less gloomy—we know that the war will soon be won, and that if they can hang on, the men will contribute to the many gains seen in the United States and around the world in the years after the war, thanks to the Greatest Generation. In the context of the story, however, Ayer's characters can't see beyond the day-to-day warfare that all of them but Ellison have been experiencing for years. Their dedication to their leader, who has kept them alive for so long, overrides their more sound instincts.
And yet, while The Wild Bunch extols the idea of a noble death for its characters, Fury stops short of that notion, suggesting that there's a place for the exercise of conscience during warfare, and that the vilest opponents are capable of acts of compassion. Fury delivers many of the familiar genre beats of wartime movies, but then goes beyond them, reaching a place that feels more transcendent even as it honors the sacrifice of those who paid the highest price to defeat Germany.
"Ideals are peaceful. History is violent," explains one soldier in Fury. The film excels at showing moments both peaceful and violent against a war backdrop that forces the men to make troubling choices just to stay alive. It leaves us contemplating what sort of choices we would have made had we been in their position, and what we might do when our loyalty to God conflicts with our loyalty to earthly authorities. Fury's great strength is an ambiguity that leaves room for more than one answer.
CAUTIONS (may contain spoilers):
Language/Profanity: Lord's name taken in vain; multiple uses of the f-word; multiple other uses of foul language—and all of this in the first five minutes of the movie; needless to say, the movie is loaded with foul language, as well as ethnic slurs
Drinking/Smoking/Drugs: Cigarette smoking several times, and a few scenes of drinking; Garcia apologizes for being drunk; the men drink while in their tank
Sex/Nudity: Collier says to Ellison about a young German woman, "If you don't take her into the bedroom, I will"; crude sexual references about women and Hitler; kissing
Violence/Crime: Wartime violence includes several battles, gunfire, blood spraying from bullet wounds, knifings, corpses being run over by a tank, hanged bodies; vomiting; a scarred back; soldiers engulfed in flames, and one who shoots himself while burning; Collier forces Ellison to kill a Nazi against Ellison's will; Ellison cleans blood and body parts from the tank
Religion/Morals/Marriage: Swan is a Bible-quoting Christian who asks others if they've been saved; Collier also quotes Scripture but expresses skepticism at times about Christianity, as do the other soldiers; grace is said; Swan says the members of his team survive only by God's grace; a soldier is heard singing "The Old Rugged Cross"; a crucifix is affixed to the front of a military vehicle; Lord's Prayer said to a dying soldier; a German says, "The war is over, thank God"; Swan is seen reading his Bible; Ellison says his grandmother taught him how to read palms, and he reads one woman's palm; a grieving soldier is asked if he thinks he's Jesus Christ, with the ability to raise someone from the dead; Swan declares that "God didn't call us today" after the group survives a tank battle; an attempted application of Isaiah 6; quoting of 1 John 2:16-17
Publication date: October 17, 2014