Gangster Squad a Stylish, Thrilling Throwback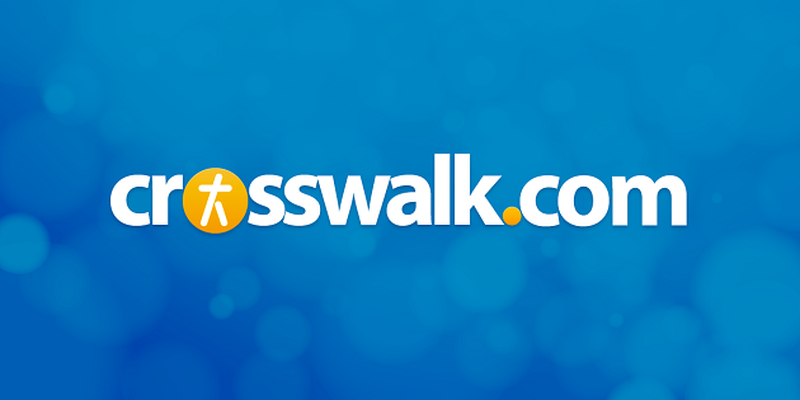 DVD Release Date: April 23, 2013
Theatrical Release Date: January 11, 2013
Rating: R (strong violence and language)
Genre: Crime/Drama
Run Time: 113 min.
Director: Ruben Fleischer
Cast: Sean Penn, Josh Brolin, Ryan Gosling, Emma Stone, Giovanni Ribisi, Wade Williams, Michael Papajohn, James Hébert, Mick Betancourt
A thrilling homage to pulpy cinema like Chinatown, The Untouchables and L.A. Confidential (and yes, the screenwriters shamelessly borrow from all three films), Gangster Squad is officially arriving in theaters after a six-month delay.
Now re-edited without the scene where guns were ablazin' in a crowded Cineplex - something no one wants to see in the wake of last summer's real-life shootings in an Aurora, Colorado movie theater - Gangster Squad not only boasts a strong cast but an equally compelling sense of style.
Loosely based on the showdown between a dedicated team of Los Angeles policemen who are willing to do anything, even break the law, in order to capture Mickey Cohen (Sean Penn, Fair Game), Gangster Squad introduces viewers to Hollywood back when it was called Hollywoodland.
For those not familiar with his backstory, Cohen was the boxer with serious Mob ties who basically planned, along with his cronies, to take over the City of Angels. And with several political officials and policemen already on his payroll, his ability to throw his weight around and legally participate in illegal activity was growing stronger by the day.
As Cohen, Penn is a smart match for the role in terms of sheer bravado. But as the movie rolls on, he gets lazy and takes an unwelcome detour into the Tom Cruise school of overacting. Not only does his accent actually veer into downright cartoonish territory, but there are a couple of scenes that elicit unintentional laughter—probably not what the filmmakers were going for.
Thankfully, Josh Brolin (Men in Black 3) and Ryan Gosling (Crazy Stupid Love) more than make up for Penn's failings as part of the "gangster squad," the off-the-books faction intent on sending Cohen to prison for good. Not only do they lend a sense of humor to the decidedly violent proceedings (see Cautions below), but we actually get to know them on a personal level, too.
Making the most of a small role, Giovanni Ribisi (Avatar) plays the brains of the operation with panache. Instead of defaulting to the usual wackadoodle he usually signs up for, he's actually the only one who pauses for a moment to assess the moral implications of knocking off people who knock off people for a living. Considering all the ruthless behavior he's witnessed from both sides, he ultimately concludes that it's difficult to tell who the bad guys are anymore.
Those looking for anything more in the food-for-thought department may be a little disappointed by the lack of moral spine in Gangster Squad. But like the requisite superheroes who frequently grace the big screen, these officers do strongly believe their efforts are for the public's greater good and stay true to the cause—and each other—no matter what, which is something, I guess. A scene where Gosling's character mourns the death of a young boy unexpectedly caught in crossfire is particularly moving—and only underscores just how awful these random bursts of violence really were.
Where Gangster Squad really excels, however, is keeping you interested in seeing how it'll all play out. With witty dialogue, strong attention to period detail and rapid-fire pacing that keeps you guessing, it's an old-fashioned shoot 'em up that's fun to watch—that is, if blood and a high body count doesn't make you squeamish.
CAUTIONS:
Drugs/Alcohol: Social drinking and frequent cigarette smoking.
Language/Profanity: Expletives, particularly the "f" word and sh--, are used throughout, plus there are a handful of instances where God and Jesus's names are taken in vain or paired with da--.
Sex/Nudity: No onscreen sex or nudity. It's implied that Jerry and Grace sleep together (we just see them kissing and waking up next to each other ). When picking Grace up, Jerry admits he just wants to take her to bed. In a gentleman's club, there's some suggestive dancing and skimpy attire, although far less scandalous since the story takes place in an earlier time period. A couple of rude references to a woman's genitalia.
Violence: There's a high body count thanks to gunfire (the most frequently used method), strangulation, stabbing and drowning of guilty parties—and some innocent victims, too, including a pre-teen boy. One person is chained to two cars and eventually ran over. There's also an attempted rape and a pregnant woman is shot at several times.
Publication date: January 11, 2013
Christa Banister is an author and full-time freelancer writer, specializing in music, movies and books-related reviews and interviews and is the author of two novels, Around the World in 80 Dates and Blessed Are the Meddlers. Based in Dallas, Texas, she also weighs in on various aspects of pop culture on her personal blog.