Ghosts of Girlfriends Past Lifts the Spirit a Bit
Christian Hamaker

Crosswalk.com Contributing Writer

2009

1 May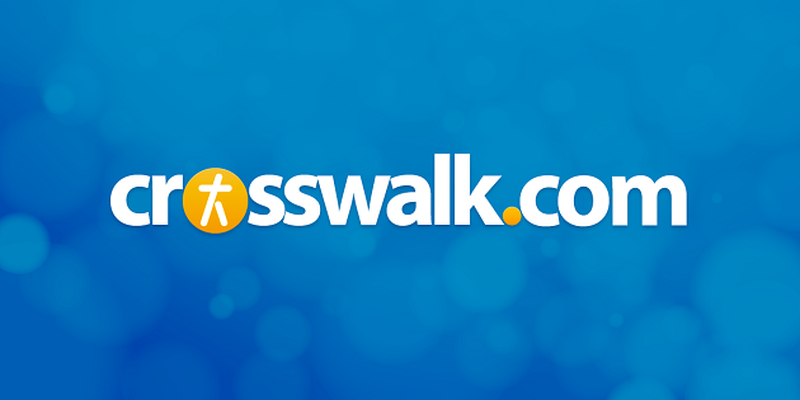 DVD Release Date: September 22, 2009
Theatrical Release Date: May 1, 2009
Rating: PG-13 (for sexual content throughout, some language and a drug reference)
Genre: Comedy
Run Time: 100 min.
Director: Mark Waters
Actors: Matthew McConaughey, Jennifer Garner, Michael Douglas, Breckin Meyer, Lacey Chabert, Anne Archer, Robert Forster, Emma Stone, Daniel Sunjata, Noureen DeWulf

Matthew McConaughey has a reputation. Unfortunately for him, it's not for his acting.
The joke among the crowd gathered for a preview screening of Ghosts of Girlfriends Past was how many minutes into the film would McConaughey appear shirtless. The actor, who showed such comedic promise in early roles like the lecherous loser in Dazed and Confused morphed into a preening leading man in such romantic comedies as Fool's Gold and Failure to Launch. Along the way, he became known more for showing off his physique than for showing any acting chops.
McConaughey regained some of his comic mojo as the sleazy agent in last year's send-up of pampered Hollywood actors, Tropic Thunder. Now, as Connor Mead in Ghosts of Girlfriends Past, he's playing a sleazeball of another type—a Scrooge character known not for stinginess, but for a string of women he's bedded and left behind. The jokes and discussion about Connor's sexual escapades push the film well into "PG-13" territory, but the central character's transformation, while predictable, gives the film a bit more depth—just a bit—than might be expected.
The film takes its structure from Charles Dickens' A Christmas Carol: A callous character gets a wake-up call from the ghost of someone once close to him—in this case, Michael Douglas, as Connor's Uncle Wayne, who raised Connor after the death of the young boy's parents and taught him all his womanizing ways.

The traits haven't paid off for Connor, but he's too shallow and commitment-phobic to realize it. As a grown man, he's a fashion photographer who lives in the fast lane, loving and leaving women without consequences.
Heading to the wedding of his brother, Paul (Breckin Meyer), Connor tries to convince him to back out of the planned nuptials and live the libidinous life Connor has been pursuing since adolescence. But Paul isn't interested in Connor's lifestyle, nor are the several bridesmaids Connor has previously slept with—including Jenny (Jennifer Garner), who was burned long ago by a sexual encounter with the photographer.
Enter three ghosts: One who will show him his sad, sordid past; one who will show him his bleak present; and one who will show him his grim future. The past includes a peek at Connor's budding adolescent romance with Jenny, the way he lost her to an older student at a school dance, and his subsequent descent into a partying lifestyle. As Connor views the wreckage of his love life, his philosophy of commitment undergoes a change. His bad night will end just in time for him to see the light, confess his love to his soul mate and salvage his brother's wedding.
The parallels to A Christmas Carol aren't strict and the story isn't as powerful, but Ghosts has a decent amount of laughs—OK, mostly chuckles, but with the drumbeat of grim national news as of late, a little fluff goes a long ways. It's a predictable mishmash, but McConaughey plays the jerk quite well and is convincing enough in his transformation. Garner, who brought such warmth to Juno, connects again as the hardened but still vulnerable Jenny. The film's most problematic area is the free talk about sexual exploits, which already oversaturate today's pop culture. The story uses those references to make a point about a better way to live, but that message applies mainly to Connor. The other sex-based jokes are crude and work against the film's broader point, rather than underlining it.
That broader point is expressed late in the film by Connor's exasperated brother, who exclaims, "For years I kept trying to convince myself there was something redeemable about you!" Turns out there is—it just took a few ghosts to bring it out in Connor.

Ghosts of Girlfriends Past doesn't reinvent the romantic comedy, but neither does it shame the genre. Its frank discussion of sexual experiences goes too far at times—the movie is inappropriate for younger viewers—but Connor's moral awakening is admirable.
And McConaughey doesn't appear shirtless until the film is nearing its conclusion. Imagine that!

Questions? Concerns? Contact the writer at crosswalkchristian@verizon.net.
CAUTIONS:
Smoking/Drinking/Drugs: Women do shots at a bar; toasts at a rehearsal dinner and wedding; Connor drinks repeatedly; a man speaks fondly of a party with 17 stewardesses and illegal drugs; Connor's uncle takes him to a bar and buys him a drink when Connor is well under age.
Language/Profanity: Lord's name taken in vain; lots of sexual banter; some foul language; an admiring reference to orgies; much discussion of Connor's past sexual encounters; a man tells an older woman, "I bet you know your way around a bedroom"; a crude acronym is used as a punch line; a ladies' man drives a car he refers to as "the stabbin' wagon"; a boy is teased and called a "fag."
Sex/Nudity: Models appear in their underwear; passionate kissing; a man unzips a woman's blouse; a man stands at a urinal and relieves himself, but nothing is shown; a man caresses a woman's breast and asks when casual sex became a crime; he contrasts "spooning" to "forking"; a male wedding guest is referred to as one of the bridesmaid's "wedding sex"; adolescents dance and French kiss; a reference to a one-time lesbian encounter; a woman speaks of having sex with a former child actor; a "rain of condoms"; a past sexual encounter affects a planned wedding; a woman asks what she has to do to "get laid" at a wedding.
Violence: A woman shoots an apple off of a model's head, terrifying her; a man is slapped after propositioning a woman; a man has a vision of being buried alive.