Wiig Successfully Plays Against Type in Girl Most Likely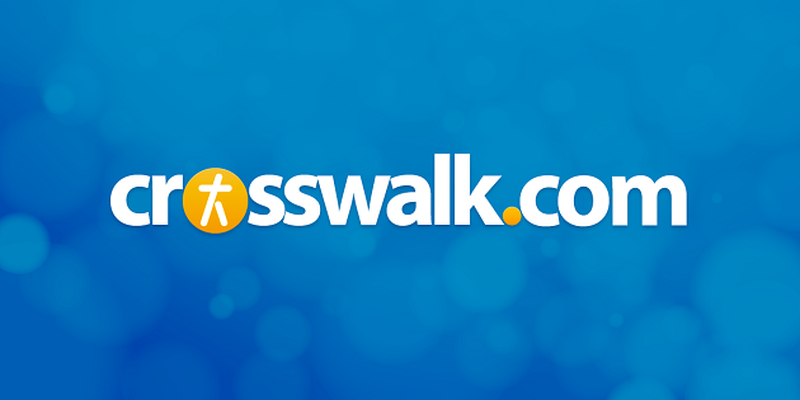 DVD Release Date: November 5, 2013
Theatrical Release Date: July 19, 2013 (limited)
Rating: PG-13 (for sexual content and language)
Genre: Comedy/Drama
Run Time: 103 min.
Directors: Shari Springer Berman, Robert Pulcini
Cast: Kristen Wiig, Annette Bening, Matt Dillon, Darren Criss, Christopher Fitzgerald, June Diane Raphael, Natasha Lyonne, Julia Stiles, Mickey Sumner, Brian Petsos
Like her fellow Saturday Night Live alum Will Ferrell, Kristen Wiig is quickly becoming known for a particular brand of humor. So after successfully portraying a series of scene-stealing trainwrecks, most notably the disgruntled Maid of Honor in Bridesmaids, it's not surprising that someone buying a ticket for Girl Most Likely might be a little disappointed by the lack of obvious laughs.
But as Ferrell performed so memorably as a lonely IRS auditor in 2006's Stranger Than Fiction, Girl Most Likely also gives Wiig a welcome opportunity to showcase her range by playing against type. Before Wiig takes the stage as a once-promising playwright named Imogene, however, we meet her equally snarky younger self first.
Cast as Dorothy in The Wizard of Oz, young Imogene is quite vocal about her character's desire to not return to dusty ol' Kansas after experiencing the splendor of Oz. Not surprisingly, Imogene's teacher doesn't have the patience to deal with Imogene's petty objections ("it's a classic," she reminds her) and threatens to reassign her role if she doesn't click her heels immediately. While Imogene reluctantly obliges, it clear this disillusionment about reality will show up again.
At first blush, Imogene, now a thirty-something, seems to be living a pretty charmed existence. In the manner of a Sex and the City character, she's stylish, living in Manhattan and getting ready to meet her handsome and successful boyfriend at a fancy charity soirée. But one immediately senses that beneath the glamorous facade, trouble is brewing. Not only do Imogene's shamelessly superficial "friends" seem to look down on her, but her man doesn't seem to be picking up his phone. And when Peter (Brian Petsos, MacGruber) finally does show up for the event? Well, it's to break up with her, naturally.
If that's not terrible enough, Imogene also loses her job at the magazine she's been writing for. Once the toast of New York Magazine for playwriting and awarded a prestigious fellowship to do just that, Imogene was kept from reaching her dream - we eventually learn - by writer's block. Desperately in search of inspiration but finding none, Imogene hoped to fill the void by using the fellowship funds to travel and shop. Of course, all that did was deplete her bank account. Now unsure about her future prospects and unable to pay her sky-high rent, Imogene makes it her mission to win Peter back.
Trouble is, Imogene isn't having much luck with that either. Seemingly out of options, Imogene decides the best way to get her ex's attention is with her patented flair for the dramatic. But even convincingly faking her own suicide doesn't earn her much sympathy or good will. When one of her pals finds Imogene passed out on her bed, she calls 911 but doesn't seem all that concerned. Worse yet, when Imogene wakes up in the hospital, she discovers she'd been placed in the custody of her estranged mother, Zelda (Annette Bening, Ruby Sparks).
Now forced to head back to her native New Jersey with her tacky, gambling-addicted matriarch, this is when both Imogene and the film really find their footing. Like Elizabethtown and Garden State before it, Girl Most Likely is a compelling coming-of-age tale where an unexpected reconnection with family helps shape the protagonist's future journey. Even the way the script deals with Imogene's daddy issues, familiar territory in these sorts of films, is surprisingly moving.
Still, for all that's praise-worthy about Girl Most Likely, it's not without its weaknesses. As many critics have noted in what have been surprisingly negative reviews overall, there are a few too many oddballs in Girl Most Likely to be totally believable. But if one can overlook some of the Indie movie conventions, there's plenty of meaningful takeaway. Girl Most Likely proves that Wiig is no one-trick pony.
If anything, Wiig proves that humor doesn't always have to be outrageous to be effective. And because she shares the low-key laughs with a slew of talented co-stars (Bening and Matt Dillon are especially good here), Girl Most Likely is engaging and entertaining on a variety of levels.
CAUTIONS (may contain spoilers):
Drugs/Alcohol: Social drinking and partying depicted, sometimes to excess. Imogene fakes her own suicide by scattering a bunch of pills on her bed (she actually only swallows one). A doctor administers a shot to help calm Imogene down.
Language/Profanity: God's name is exclaimed on a couple of occasions, plus a handful of uses of sh--, as- and an f-bomb that's said in another language and translated in subtitles onscreen.
Sex/Nudity: Discussion of Zelda's enjoyment of getting spanked during sex. Imogene and Lee hook up (Imogene is shown in her bra, and the camera shows them kissing and the beginning of foreplay before panning away). A reference to masturbation. A couple of shots of a man in tight underwear. Allyson (Natasha Lyonne, TV's "Orange is the New Black") sports some significant cleavage. Imogene walks in as a couple is having sex (no nudity or anything overly explicit). A man walks in on a woman going to the bathroom.
Violence: In a situation that's more comedic than scary, an assassin briefly takes Imogene's family hostage until The Bousche hands over a briefcase.
Publication date: July 22, 2013