Good Intentions Mostly Fall Flat in Red Tails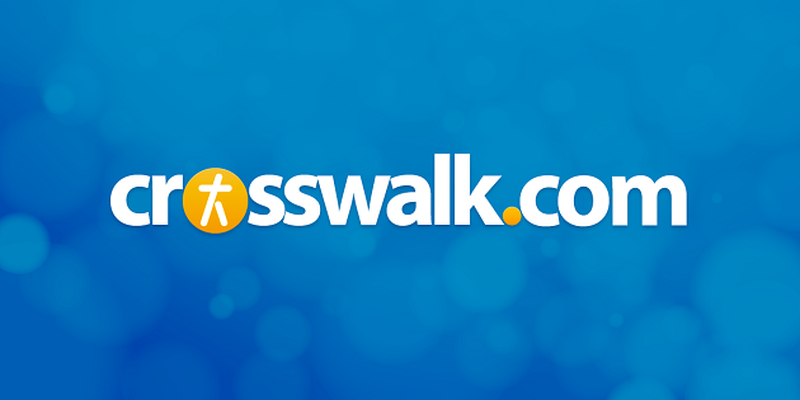 DVD Release Date: May 22, 2012
Theatrical Release Date: January 20, 2012
Rating: PG-13 (for some sequences of war violence)
Genre: Action/Adventure, Drama, War
Run Time: 125 min.
Director: Anthony Hemingway
Actors: Terrence Howard, Cuba Gooding Jr., Gerald McRaney, David Oyelowo, Nate Parker, Tristan Wilds, Method Man, Elijah Kelly, Leslie Odom Jr., Lee Tergesen, Daniela Rush, Marcus T. Paulk, Bryan Cranston
Considering how downright inspiring the story is, and the fact that famed writer/director George Lucas's name is attached to the project, one would automatically assume that Red Tails is a bona fide hit.

Unfortunately, even the best of intentions occasionally falter in the execution phase, and that's precisely what hampers Red Tails. While the actors themselves do a convincing job of selling such ho-hum storytelling (no small feat, trust me), it's the lame, overly-clichéd dialogue and decidedly made-for-TV treatment of such serious subject matter that causes the film to fall flat in a hurry.

Serving as the big-screen debut from Anthony Hemingway (TV's The Wire and Law & Order: Criminal Intent) with a little help from Lucas who serves as the film's executive producer, what Red Tails lacks most is gravitas. While the project was hardly a low-budget affair, and naturally, some of the action sequences benefit immensely from investing those extra thousands, it's the juvenile, one-dimensional treatment of the characters that could've used a major upgrade. To wit, the film's first line, "Germans! Let's go!" pretty much tells you everything. It's almost as if the script was written for a video game, rather than a meaningful major motion picture.

Those glaring missteps aside, Red Tails, like last year's The Help, still serves as a painful reminder of our history's not-so-pretty past. Back when African Americans were considered unfit for military service because of supposed character flaws and intellectual weaknesses in the 1940s, there was a group of black pilots, trained in Tuskegee, Alabama, who essentially helped flip that misguided notion on its head.

In the beginning, the likes of Easy (Nate Parker, The Secret Life of Bees), Lightning (David Oyelowo, Rise of the Planet of the Apes) and Deacon (Marcus T. Paulk, Take the Lead) were relegated to only unimportant missions as part of an "experiment" to test whether they'd be as effective as their white counterparts at shooting down the enemy while flying airplanes. But as they continue to get no respect, even while demonstrating their capabilities again and again, their commanding officers Bullard (Terrence Howard, The Princess and the Frog) and Stance (Cuba Gooding Jr., American Gangster) make it their personal mission to convince the higher-ups that these men can also carry out important missions, too.

And while it's, no doubt, inspiring in theory to see these men finally get their proper due as they rise above the prejudice and serve our country in such an unflinchingly unselfish way, the story's anemically underdeveloped storyline never gives the audience an authentic sense of what they were fighting against in the first place. Instead, we've got the clearly out-of-touch high-ranking official, Col. Mortamus (Bryan Cranston, Contagion) spouting off lame lines like "Eight German fighters or eighty German fighters, it still doesn't change what I think of you and your boys" with a sketchy Southern accent.
With these men's plight reduced to such a lame depiction of racism in the trenches, it's practically impossible to get a grasp of what it was like to actually overcome these considerable obstacles. Basically, if there's anything positive that results from sitting through Red Tails, as frustrating as it is, it's that it inevitably makes you want to learn more. Still, while the effort is probably better than having none at all, simply put, these men still deserve a far better story.

CAUTIONS:
Drugs/Alcohol: Social drinking depicted. One character also takes a slug from his flask to calm his nerves before and after every mission.
Language/Profanity: A crude reference to the male anatomy. A racial epithet. God's name is taken in vain and paired with "da--" on several occasions. Jesus's name is also misused. Several uses of sh--, he--, bi-c- and da--.
Sex/Nudity: Kissing. Premarital sex is implied but never shown. Lightning's wife-to-be is shown wearing a thin nightgown after they spend the night together.
Violence: While not anywhere near as gory or prevalent as, say, Saving Private Ryan or Platoon, there's war-related violence throughout in Red Tails. We see planes explode and studded with gunfire. Pilots are wounded and shown with bloody gashes. Explosions. Lightning starts a fight after a racial insult is hurled his way.
Spirituality: Several pilots believe prayer is key for survival in combat. Deke affectionately carries a picture of "Black Jesus" with him and refers to his African-American Savior whenever he prays.

Christa Banister is a full-time freelancer writer, specializing in music, movies and books-related reviews and interviews and is the author of two novels, Around the World in 80 Dates and Blessed Are the Meddlers. Based in Dallas, Texas, she also weighs in on various aspects of pop culture on her personal blog. For more information, including her upcoming book signings and sample chapters of her novels, check out her Website.