Good Luck Chuck Takes Filmmaking to the Gutter
Lisa Rice

Crosswalk.com Contributing Writer

2007

21 Sep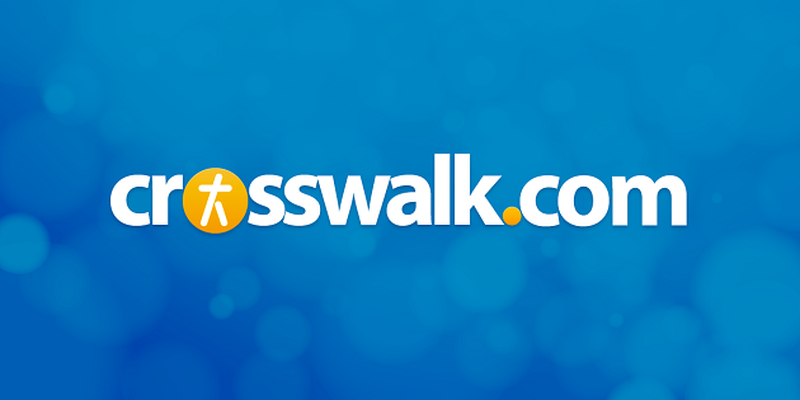 DVD Release Date:  January 15, 2008
Theatrical Release Date:  September 21, 2007
Rating:  R (for sequences of strong sexual content including crude dialogue, nudity, language and some drug use)
Genre:  Comedy
Run Time:  118 minutes
Director:  Mark Helfrich
Actors:  Dane Cook, Jessica Alba, Dan Fogler, Connor Price, Troy Gentile, Mackenzie Mowat, Sasha Pieterse, Caroline Ford, and Chelan Simmons
EDITOR'S NOTE:  The following review contains frank discussion detailing this film's sexual content.  Parental guidance is advised for young readers.
Good Luck Chuck epitomizes the world's view of a lot of guys' wildest fantasy:  to be in demand by every woman for sex.  The problem is that, in playing out this fantasy, audiences are exposed to innumerable sex scenes, including front sex, rear sex, masturbation with sex implements, sex with deformed women, phone sex, videotaped sex and even sex play-acting with a stuffed penguin. 
The reason Chuck (Dane Cook) is in demand by every woman is that, when he was ten, he played "Spin the Bottle" with his friends, and a scary Goth witch girl whom Chuck rejected put a curse on him.  The curse was this:  From then on, every time Chuck would "score" with a girl, that girl would reject Chuck and immediately afterward find and marry the real man of her dreams.
As he gets older, Chuck doesn't remember the curse, but he—and others—see its effects.  At one wedding party, the bride stands up and toasts her good luck charm, Chuck, for enabling her to find her true love.  Friends begin to tell Chuck that he's an official "urban legend," and word really gets around that, if you want to get married, first get laid by Chuck.  Women line up in his dental office, ready to seduce him, most of whom succeed.
Chuck's best friend, Stu (Dan Fogler), a plastic surgeon specializing in breast augmentation, thinks Chuck is the luckiest guy in town.  He encourages his buddy to work the system and get all the action he can.  Chuck does so, but after a while, he finds himself unfulfilled.  He asks Stu, "What is sex without love?"  Stu doesn't hesitate to answer, "It's still sex!"
To complicate matters, Chuck meets a beautiful, bumbling woman, Cam (Jessica Alba), whom he has to help (dentally and car-wise) in some very humorous ways.  He asks her out, but she's heard of his reputation and isn't interested.  For some reason her brother, Joe (Lonny Ross), a druggie who also works with her at an amusement park's penguin exhibit, encourages her to give Chuck a chance and she finally accepts a date with the famous dentist.
After a couple of weeks of dating, Chuck and Cam are ready for sex, but Chuck is terrified that once he scores that Cam will be out of his life forever.  Not to worry, though.  Stu convinces him that the curse is broken and so he indulges.  Unfortunately, Stu was wrong and all heck starts to break loose.  Chuck decides he must find his old witch friend and get the curse removed—once and for all.  But is it too late?  And will all parties be willing to cooperate with Chuck's new plan? 
Good Luck Chuck is an over-the-top, rude sex film that should have had a stronger rating than R.  Like most R-rated comedies, it is directed to the fifteen-year-old boy, who, after seeing this film, will likely come away with some seriously perverted ideas of love, marriage, sex, manhood and what women want. 
If Christians go to see an R-rated sex comedy, they can only expect to get the world's philosophy which is this:  "Life is short; indulge your desires."  Granted, the comedy is clever and there are some belly laughs to be had at certain points.  But we have to ask ourselves if the laughs are worth the cost of having our gray matter slimed with the world's perverted message.
And the thought of impressionable teens going to this movie—and they will—is really disheartening.  Don't we want our sons to understand a higher, nobler definition of the measure of a man?  In fairness to the filmmakers, Chuck is able to make some selfless decisions in the end, but the perverse road to get there overshadows the lesson.
Perhaps it's time to hearken to the scripture, "Nor should there be obscenity, foolish talk or coarse joking, which are out of place, but rather thanksgiving" (Ephesians 5).  Good Luck Chuck is full of non-stop coarse joking, much of which includes obscenities and profanities.  Isn't that just lazy writing and language?  Surely audiences can be equally entertained by comedies without these shock elements. 
The Greek meaning of entertain is "to inform with delight." Lord willing, new writers and a new generation of filmmakers will begin turning the pendulum and elevating the hearts and minds of their patrons, rather than bringing them further into the gutter.
CAUTIONS:
Drugs/Alcohol:  Alcohol, drugs, and drug implements portrayed in several scenes.
Language:  Excessive, with dozens of obscenities and profanities.
Sex/Nudity:  Excessive, with dozens of full sex scenes shown, as well as masturbation shown, and plenty of sexually explicit talk.
Violence:  Slapstick.
Worldview:  "Great, frequent sex is the ultimate goal and measure of a man."