Good Messages, New Cast Can't Rescue This Bad Daddy
Annabelle Robertson

Crosswalk.com Contributing Writer

2007

8 Aug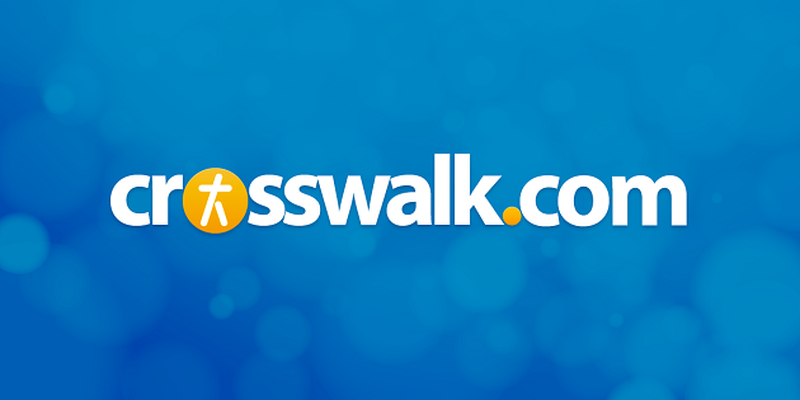 DVD Release Date: January 29, 2008
Theatrical Release Date: August 8, 2007
Rating: PG-13 (for mild bodily humor and language)
Genre: Family/Comedy
Run Time: 95 min.
Director: Fred Savage
Actors: Cuba Gooding, Jr., Paul Rae, Richard Gant, Lochlyn Munro, Spencir Bridges, Tamala Jones
Not quite on the heels of the 2003 family comedy Daddy Day Care comes this belated sequel, with all sorts of changes. Cuba Gooding Jr. has taken on the role of Charlie Hinton (previously played by Eddie Murphy). His seriously overweight buddy, Phil Ryerson, is now played by the seriously overweight Paul Rae (previously played by the seriously overweight Jeff Garlin, of Curb Your Enthusiasm). Even Charlie's wife (Regina King) has been replaced by Tamala Jones (Next Friday).
This time around, the oh-so-experienced day care providers purchase the run-down summer camp Charlie attended as a kid. Charlie sees it as a great way to spend time with his son Ben (Spencir Bridges), who has more admiration for grandpa than dad. Unfortunately, the camp is in serious disrepair and very indebted. Worse, Charlie's childhood nemesis, Lance Warner (Lochlyn Munro) has bought the neighboring camp and is angling to buy Camp Woodchuck as well.
Lance and his bratty campers start raiding Camp Woodchuck, egging Charlie to accept their challenge to compete in the annual Olympiad. But Charlie and Phil have bigger problems—like controlling their pitifully few campers. Enter Charlie's father, Colonel Buck Hinton (Richard Gant), who according to Charlie, specializes in "anger, shame and criticism." He doesn't want his father's help, but faced with repossession of his family home, Charlie doesn't have much choice. Fortunately, the Marine stops the raids and whips those kids into shape. But will it destroy what's left of his relationship with Charlie?
Sequels are rarely as good as originals. But, having lost the entire cast, director and most of the screenwriters from the first film, Daddy Day Camp had mega odds stacked against it. Unfortunately, despite positive role models and a few good messages, it does not rise to the challenge.
The plot is predictable, silly and without any credibility. Worse, it's loaded with the two Hollywood "requirements" for kid films: body humor and bratty children. This time around, the potty humor has stooped to new depths. We're treated to vomiting, flatulence, urination, urine-filled "water" balloons, and a campfire burping contest (between adults and kids). In one scene, Charlie examines the aftermath of a vomiting incident and chunks actually fall on his face. As if that's not enough, we must also endure jokes about (and shots of) a backed-up latrine. Particularly disgusting is the scene in which Phil sits down to relieve himself while wearing a gas mask, only to have the entire outhouse explode. He comes out covered in feces.
Of course, what would a good "family film" be without mouthy kids who talk like very rude and annoying adults? A six-year-old child complains to his mother, "Do I look like Dr. Phil?" and urges his brother to flirt, saying, "A starlit sky. A warm campfire. She'll be silly putty in your hands." In another scene, a pre-pubescent boy says, "But I don't want to go to camp! I want to stay home and watch nudie movies on cable!"
The father of three and married to his high school sweetheart since 1994, Gooding should be highly commended for making so many family-friendly movies in recent years. However, this likeable Oscar-winner has far too much talent for films—family or not—where an overweight actor says things like, "Cross my heart and hope to diet!" Show us the money, Cuba. You can do better.
Gant and Rae also do decent jobs with their roles, as does little Bridges. Munro's overacting is a joke, however, and the kids are all so bad that it's painful to watch. They're hampered by big stereotypes—the bully, the computer geek, the redneck—as well.
The one thing this film has going for it is messages. Gooding and Gant are both good (though very different) role models. They each care about kids and want them to achieve their best, in a way that develops integrity and character. They're like two sides of the same coin—one tough, one compassionate.
One shows us that kids need discipline and order. But to balance that out, Gooding then says, "Being tough doesn't necessarily make you a hero. Sometimes tough people grow up to be arrogant. I want you to be kind and caring and accepting of people—even if they make mistakes." Finally, the fact that father and son finally reconcile and forgive one another (though unspoken) shows us both the power and the incredible importance of the father's blessing.
With such good—and rare—teaching, it's such a shame that this is such a bad film. And FYI, Hollywood, just because kids find body humor hilarious doesn't mean we should be spoon-feeding it to them.
DVD EXTRAS:
"How I Spent My Summer:" Making Daddy Day Camp
What I Learned at Camp: Interactive Quiz in English & Spanish
Previews
CAUTIONS:
Drugs/Alcohol: None.
Language/Profanity: Several "kid" obscenities like "crap," "craphole," "butthead."
Sexual Content/Nudity: Child references pornography ("nudie movies") and another has a crush on a young girl. Adult appears in tight, cartoon-covered underwear (seen front and back) after a prank.
Violence: Mostly slapstick/physical comedy but also references to war with kid-style war games that include surprise "raids" in full military uniforms and paintball "weapons."