Goosebumps Has 'Safe Scares' for Kids & Adults Alike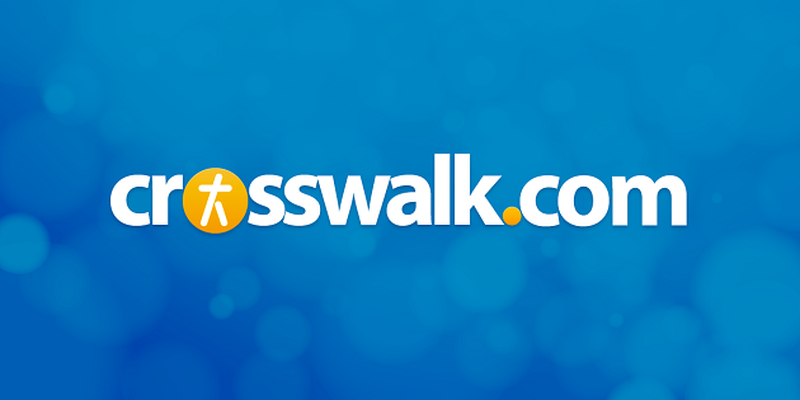 DVD Release Date: January 26, 2016
Theatrical Release Date: October 16, 2015
Rating: PG (for scary and intense creature action and images, and for some rude humor)
Genre: Action, Adventure, Comedy, Fantasy, Horror
Run Time: 103 minutes
Director: Rob Letterman
Cast: Jack Black, Dylan Minnette, Odeya Rush, Ryan Lee
R.L. Stine didn't write the story of Goldilocks—his characters tend more toward homicidal garden gnomes and evil ventriloquist's dummies—but the new movie based on his books gets it "just right." Goosebumps is just scary enough without being too scary, funny but not silly, a little gross but not disgusting, and just romantic enough for the pre-teen crowd. It even allows for some "personal growth" for its characters. So how do you take the stories of one of the bestselling children's authors in history and turn them into a movie? By taking a couple dozen of his best monsters and bringing them all together with the author himself in the middle of the story...
Still mourning the recent loss of his dad, Zach (Dylan Minnette, Prisoners) and his mom move from the big city to a small town for her new job. At first, things are kind of okay; there's a pretty girl named Hannah (Odeya Rush, The Giver) who lives next door and she's friendly. Her dad... not so much. Turns out Dad is none other than R. L. Stine (Jack Black, King Kong), the author of the bestselling Goosebumps series, which would be cool except for his little secret: the monsters in his books are real. And when Zach and his new buddy Champ accidentally set monsters free, the three kids will have to join forces with Stine to save themselves and their town.
CrosswalkMovies.com: from crosswalkmovies on GodTube.
There are thrills and chills—but not too many—mixed with enough laughs to let the audience know that, just like in the books, everything will work out fine in the end. Stine (the real one) says, "I've always called the Goosebumps books 'safe scares,' because kids know what to expect. They're going to be safe the whole way, while having these creepy adventures. So, I was so happy when I read the script and it felt just like the books." He's right: even the littles in the audience didn't seem to be freaked out by the scary bits. One young viewer commented, "I only got scared four times," and felt that was a fair number.
Zach is appropriately charming as the literal boy next door. He's a smart kid, a little sarcastic, and just brave enough to be good in a crisis while still being real. He and Hannah share a scene in an abandoned Ferris wheel that will feed young girls' fantasies for years to come (it really is lovely), but he's equally good with a snappy comeback. Champ, now... he's the kid you secretly hope will not befriend you on the first day of school, but bless him, he comes through in the clutch. Ryan Lee (Super 8) gives a marvelous performance as Zach's scaredy-cat sidekick, squealing like a little girl one minute and manfully trying to bond with Stine the next.
At the center of it all is the man himself: R.L. Stine. Even at his crankiest, Jack Black is funny; his elastic face shifts expressions as fast as his rapid-fire words shoot forth. His fictional version of the author is nothing like the much more cheerful real-life version, so Black decided "to give him a little bit of an Orson Wells-ian accent. Refined." The result is a little off-putting, a nice touch for a character who deliberately keeps people at arms' length.
This is a monster movie, so if you have issues sharing zombies, giant bugs, a demented dummy and so on with your kids, best give this one a miss (just so you know, there is one brief reference to "you released a demon"). Otherwise, pack up the family and head to the theater for a movie that's fun for kids and adults alike. See if you can spot R.L. Stine in his cameo at the school. And if you don't want the fun to end, check out the games and activities at www.goosebumps-movie.com.
CAUTIONS (may contain spoilers):
Drugs/Alcohol: None noted
Language/Profanity: A few 'OMG' exclamations, a couple of "what the hell," and a "sh…" that may or may not have contained more than just the first two letters. (It went by quickly). Zach's aunt is a desperate single woman who tends to make inappropriate comments such as "a man thinking about leaving his wife" who "needs a push."
Sex/Nudity: A couple of teenage kisses, both sweet rather than steamy.
Violent/Frightening/Intense: As noted above most viewers will find Goosebumps more "fun scary" than "really scary." There's a sense throughout that everything will be fine in the end.
Spiritual Themes: In the movie, Stine describes his creations as "monsters, demons, and ghouls" and says their coming to life was due in part to his "special" typewriter which "has a soul of its own." Lorraine says she "should listen to my psychic."
Publication date: October 15, 2015