Latest Faith-in-Football Film Not Greater Than the Sum of Its Parts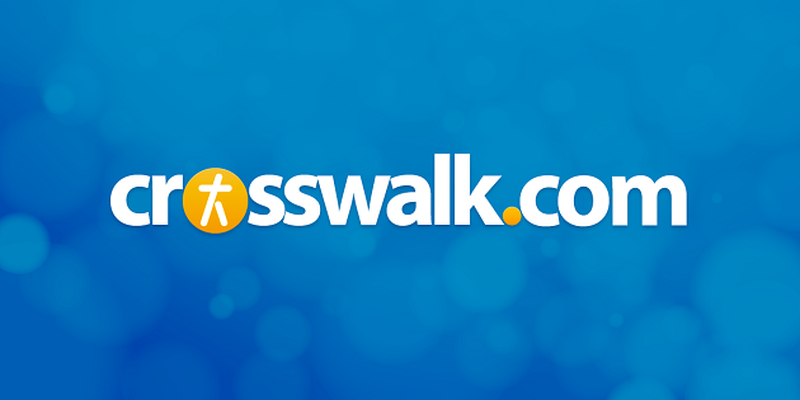 On paper, Greater has all the right elements for a successful Christian movie. But these qualities never quite find their harmony, resulting in a lackluster entry to the ever-growing faith-in-football genre. 2 out of 5.
 
Synopsis
Greater chronicles the life of Brandon Burlsworth, arguably the greatest walk-on player in the history of college football. Brandon spent his early years dreaming of playing football for the Arkansas Razorbacks, but was continually told he was too fat and too short to make the cut. Refusing to give up, Brandon risked everything and walked on in 1994, stunning the team with his perseverance and character. A devout Christian, Brandon's faith became an example for the other players. He never swore or drank, and demonstrated a selflessness which touched the lives of those who knew him. This awkward underdog soon became the most respected player in Razorback memory, earning a college degree and even a spot in the NFL. Then, eleven days after the announcement, tragedy strikes, leaving his family to wrestle with God's plan for Brandon's life.
 
What Works?
If you're a fan of college football (or just football in general), Greater offers an abundance of game scenes and inspirational speeches. Lessons on humility and perseverance pair well with sports (see: Woodlawn, When the Game Stands Tall, My All American, etc.), and viewers will certainly find plenty here. Christians will also be pleased to know that Brandon's faith is placed front-and-center in the film. There are multiple scenes of Bible studies, prayer, and frequent conversations about God. These scenes don't just play to the audience, they lay the groundwork for important spiritual questions later on, and given the way the story is presented, it encourages viewers to ponder them as well.
 
What Doesn't?
The unfortunate truth about Greater is that it simply tries too hard. It tries to force the audience to like Brandon instead of letting the character develop naturally, and it tries to push the message of God's grace rather than giving it the opportunity to be shown. As a result, Brandon comes off two-dimensional. He always says and does the right thing while everyone else (well, mostly the non-Christians) acts like cynical bullies. As for the gospel message, it feels ham-fisted and condescending, aspects which are only enhanced by stilted dialogue. Overall, Greater made a truly valiant effort, but much of what the film was trying to accomplish gets trampled under its own attempts to be inspirational.
 
Christian Worldview Elements / Spiritual Themes
Christ and faith are a major part of Brandon's story, and in some ways they work. Brandon is clearly a firm believer in Jesus, and he extends the virtues of love and forgiveness to everyone he meets. There's much talk of God having a plan for our lives, and the events which follow challenge the characters to consider what effect faith can have on our world. However, most of these spiritual moments are poorly executed. The conversations about God feel uncomfortably strained, and the deeper questions are often answered with shallow platitudes. Capping it all is the presence of a grim, sneering figure who haunts one of the characters. He's supposed to represent the devil, but his portrayal is so languid it loses all meaning. When it comes to the Gospel, Greater makes the classic Christian-movie mistake of telling instead of showing.
 
CAUTIONS (may contain spoilers)
MPAA Rating: PG for serious themes and slight alcohol usage 
Language/Profanity: A few common curses, a-s, sh-t, Hell, the Lord's name is taken in vain.
Sexuality/Nudity: Brandon's father says his mother had terrible taste in men; some football players are shown in their underwear; men are shown shirtless; players come out of the shower dressed in towels (nothing is shown); college students go on a date; one girl says she's in college to get her "MRS degree"; scenes in a locker room (nothing is shown).
Violence/Frightening/Intense: Football games get rough; some angry shouting, Brandon dies in a car accident offscreen; Brandon's father is dangerous when drunk; Brandon's brother gets angry when he doesn't accept a scholarship; Brandon's mother collapses when he dies; a man dies of cancer; football players chase a heckler.
Drugs/Alcohol: Brandon's father is an alcoholic and shown to be drunk; Brandon doesn't drink but a few players trick him into drinking anyway; college players have a beer; a cigarette is smoked.
 
The Bottom Line
RECOMMENDED FOR: Christians, families with kids 8 and older, people looking for a clean, inspirational story, football lovers... especially Razorback fans.
NOT RECOMMENDED FOR: Moviegoers looking for deeper themes, young children, those who get restless easily or are bored by sports.
Greater, directed by David Hunt, opened in limited theaters August 26, 2016; available for home viewing December 20, 2016. It runs 130 minutes and stars Christopher Severio, Neal McDonough, Leslie Easterbrook, Michael Parks, and Nick Searcy. Watch the trailer for Greater here.
 
Ryan Duncan is Entertainment Editor for Crosswalk.com.
Publication date: August 26, 2016