Hairspray Holds Up As a Solid Movie Musical
Stephen McGarvey

Executive Editor

2007

20 Jul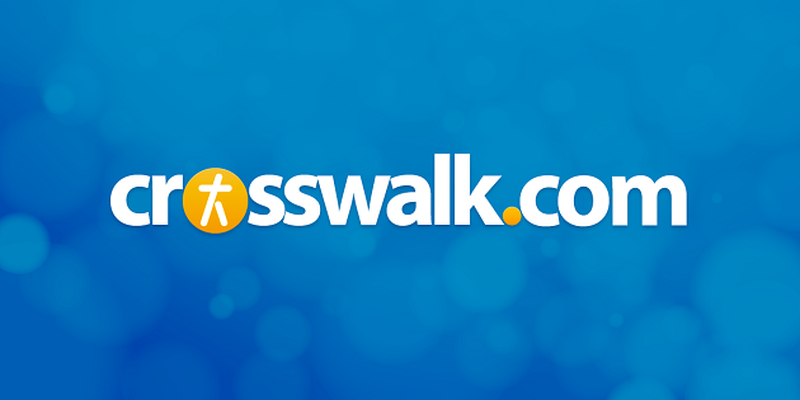 DVD Release Date: November 20, 2007
Theatrical Release Date: July 20, 2007
Rating: PG (for language, some suggestive content and momentary teen smoking)
Genre: Musical Comedy
Run Time: 107 min.
Director: Adam Shankman
Actors: John Travolta, Nikki Blonsky, Amanda Bynes, Christopher Walken, Zac Efron, Elijah Kelley, Queen Latifah, Michelle Pfeiffer, Brittany Snow, James Marsden, Allison Janney, Taylor Parks
It's been a long time since we've seen a musical comedy make it to the big screen that was worth the trouble of heading out to the local cinema-plex. Yet easily the year's most entertaining film thus far, the bright and cheerful Hairspray, gives us a reason to like musicals again.
Based on a Broadway show that was based on the 1988 John Waters film, Hairspray launches immediately into the energetic song "Good Morning Baltimore" as we meet Baltimore native Tracy Turnblad (Nikki Blonsky). It's 1962 and teen Tracy loves only one thing, dancing. She dreams of being a regular on The Corny Collins Show, a local version of American Bandstand and performing with the show's Elvis-like teen heart throb, Link Larkin (Zac Efron). But unlike the show's current flock of skinny blonde girls, Tracy is short and heavy.
When the show holds open auditions, Tracy skips school and is first in line with best friend Penny Pingleton (Amanda Bynes) in tow. But in spite of her dancing skill, she is rejected and humiliated by the cruel television station manager Velma Von Tussle (Michelle Pfeiffer) and her simpering Barbie-doll looking daughter Amber (Brittany Snow), currently the show's lead dancer and Link's girlfriend. Tracy, however, gets the last laugh as she catches the eye of show host Corny Collins (James Marsden) with some new dance moves she learned from black fellow-student Seaweed (Elijah Kelley) during a recent trip to detention. Tracy lands the gig on Corny's show and becomes a local star. She garners additional ire from the Von Tussles with her open and on-air appreciation of the African-American kids who taught her the moves and appear on the station's "Negro Day" broadcast. Not only is Tracy overweight, she's a radical.
Fine performances by the film's young stars are reminiscent of a time when Hollywood musicals reigned over the box office. Efron, Bynes, Kelley and newcomer Blonsky are all perfect in their respective roles, and tear up the screen with their singing and dancing prowess. The old guard actors are a lot of fun to watch as well, especially Pfeiffer who plays a villain you love to hate. The always watchable Christopher Walken is hilarious as Tracy's goofball father Wilbur. James Marsden, in a decidedly different part from his usual "superhero-movie-straight man," nails the role of kitschy Dick Clark doppelganger, Corny Collins. But what is sure to cause the most stir is John Travolta's turn as Tracy's mom Edna. As part of the joke, the role of Edna in the earlier versions of the story on stage and screen has gone to a man. But rather than play the role as a gag, Travolta finds a sweet side to Edna, the overweight mom who doesn't want her daughter hurt by the pretty people. Sometimes this works and sometimes it doesn't. If you are familiar with the stage version you are probably looking for Travolta to be a little more comical than he is as Edna. But one thing's for certain, Travolta still has those dance moves that made him famous early in his career, and now he can do them in a fat suit and high heels.
The pacing sags about two-thirds of the way through when the film slows a bit to moralize about the evils of segregation. It's a switch from the earlier approach to making the film's racists look like ignorant fools by making fun of them, and it leaves you feeling like we had our fun, and now is our serious "learning time." Also during several of the songs it seems like the sound dubbing was off in spots. Fans of the Broadway version will note some major plot changes, especially in the ending.
Despite these minor flaws, Hairspray's music is fun and infectious mimicking the familiar doo-wop sound of 1960s rock and roll. Its dancing and choreography energize and make you forget how very silly it is for characters to simply burst into song during the pivotal moments of their lives. In contrast to the musical numbers of last year's Dreamgirls, the music here tells more of the story instead of bogging it down. Director Adam Shankman has managed to put together the most engaging on-screen musical since 2002's Oscar-winning Chicago. And in some ways, Hairspray surpasses Chicago with its vastly more redeeming message.
CAUTIONS:
Worldview: Racial segregation and interracial dating are big themes of this film, but these issues are mostly addressed in a lighthearted way. Penny's devout Christian mother is portrayed as an old fuddy-duddy who won't let her have any fun.
Drugs/Alcohol: A small amount of drinking and smoking, most of it in the background.
Language/Profanity: A handful of minor profanities.
Sexual Content: Early song references a "flasher" who we see briefly startling a group of ladies standing on a street corner. Some of the teens on The Corny Collins Show, it is revealed, have stuffed padding in their bras and shorts. One of the show's teen dancers is forced to leave because she is pregnant. During one song, Velma admits that in her youth, she had sex with the judges of a beauty pageant to win. Velma tries to seduce Wilbur to no avail. The scene is more comic than anything else since Wilbur is at first clueless about her advances, but also completely devoted to Edna. The film contains quite a few subtle sexual double entendres. Most of these will fly completely over the heads of children, but adults will pick up on them. A few dance moves are sexually suggestive, and there are several close-ups on the "bum-shaking."
Violence: Tracy bops a policeman with a sign during a protest, then runs to avoid arrest.