Head the Other Direction from Eastern Promises
Eric Rice

Crosswalk.com Contributing Writer

2007

14 Sep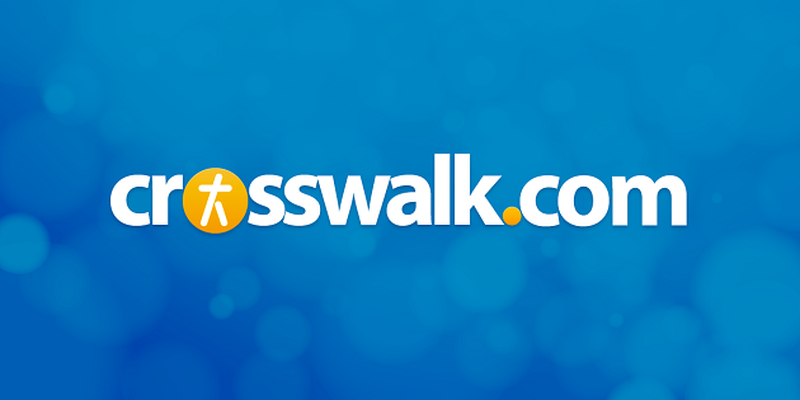 DVD Release Date: December 26, 2007
Theatrical Release Date: September 14, 2007
Rating: R (for strong brutal and bloody violence, some graphic sexuality, language and nudity)
Genre: Drama/Thriller/Crime
Run Time: 120 minutes
Director: David Cronenberg
Actors: Viggo Mortensen, Naomi Watts, Vincent Cassel, Josef Altin, Mina E. Mina, Aleksandar Mikic, Sarah-Jeanne Labrosse, Lalita Ahmed, Badi Uzzaman, Dona Croll, Raza Jaffrey, and Sinead Cusack
Viggo Mortensen and Naomi Watts headline this bloody drama about a Russian crime syndicate in London. Directed by David Cronenberg , who is known for sci-fi thrillers and cult-following films (Scanners, The Fly) as well as a previous film with Viggo Mortensen called A History of Violence, there should be no real surprise that Eastern Promises is rough, to put it mildly.
The film begins when a 14-year-old, extremely pregnant girl lands in the neo-natal department of a hospital under the care of Anna (Watts), a mid-wife. The girl is an obvious junkie who dies delivering a baby girl. In her possession is a diary written in Russian which Anna wrongly keeps.
Anna is from a Russian family but cannot read the diary. Her mother Helen (Sinéad Cusack) doesn't discourage her efforts, but Anna's short-tempered, Russian-born uncle Stepan (Jerzy Skolimowski) senses trouble, and rightly so. By keeping and nosing into the diary, Anna has inadvertently tapped into the full fury of the notorious Vory crime family.
Despite his protests, Anna enlists her curmudgeonly uncle to translate the diary's contents, and soon she sets about to find family information to reunite the baby with relatives. Little does she know that the contents of the diary are filled with sexual abuse, rape, murder, prostitution and forced drug consumption by the Vory family
Meanwhile, the Vorys have a new "cool to the bone" Russian driver named Nikolai (Mortensen). The family is run from a high-end Russian restaurant by a late sixty-something patron named Semyon (Armin Mueller-Stahl). Like a lot of mafia movies, there is a spoiled, up-and-coming heir to the throne. In this case, his name is Kirill (Vincent Cassel) and he is weak, evil and alcoholic, and leans heavily on the steel-willed, quick-thinking Nikolai when he has to cover up a murder (dispose of a body).
With Semyon and Kirill closing ranks and Anna continuing her terrifying quest, Nikolai suddenly finds that he's questioning his loyalties. The family begins pressuring him, and he wonders who he can trust.
The family tries to get the diary back amidst deceit and bloodshed, while Anna finds herself and her family on the cusp of terrible danger trying to protect themselves and the child. Nikolai interacts with Anna, helping her when he can with his amazing skill for walking the line between two worlds while being accepted by both.
Many lives hang in the balance as those who seek truth are outmatched by those intent on covering it up. But are the age-old mafia tools of murder, betrayal and revenge enough to overcome a girl too naïve to give up when she should?
Sounds like an interesting film … and it is. But here is the big warning: This movie should have an NC-17 rating at the very least. Its tagline—"every sin leaves a mark"—is fitting for a movie that shows every sin in the book, including murder, torture, and completely unveiled, graphic sex scenes. But the sickening clincher is when Kirill tests Nikolai's manhood by forcing him to rape a young girl while he watches.
Also, in the Russian mafia their bodies are decorated like a sick history book of ink that details the crimes they've done. Nikolai knows he's invited into the clan when they tattoo his upper chest with six pointed stars—and they include his knees, meaning he'll never bow his knees to anyone but this crime family.

Director David Cronenberg is known as "the master of body horror" (remember the exploding heads in Scanners, or the imploding guts of The Fly?). Incidentally, this is the first time Cronenberg shot a movie entirely outside of Canada—this time in England. The screenwriter, Steve Knight, has an equally dismal history. His Dirty Pretty Things was a shocking portrait of the black market for human organs in Europe.

With its excessive violence, sex, voyeurism, language and dark worldview, Eastern Promises is a film that takes moviegoers in a very sad direction. All families should head far away from this one. Fast!
CAUTIONS:
Drugs/Alcohol: Smoking, drinking portrayed.
Language: Excessive, with dozens of obscenities and profanities.
Sex: Overt sex scenes. Nothing is left to the imagination.
Violence: Multiple shootings, murders.
Worldview: Cover crime, keep the power through crime.