Heart, Humor and a Timely Launching Pad Elevate Up in the Air
Christa Banister

Crosswalk.com Contributing Writer

2009

4 Dec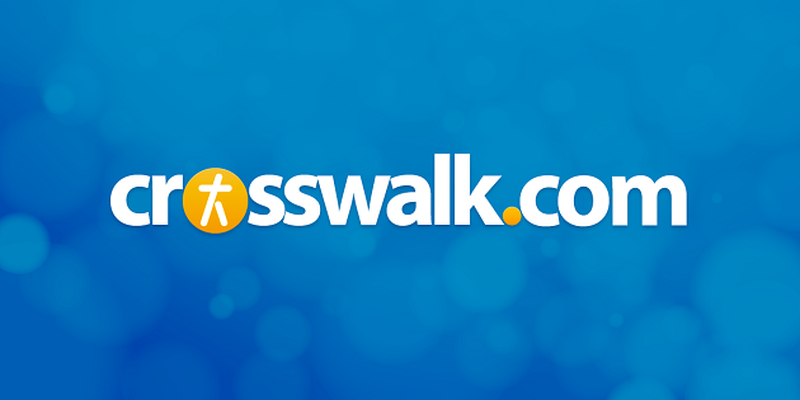 DVD Release Date: March 9, 2010
Theatrical Release Date: December 25, 2009 (wide)
Rating: R (language and some sexual content)
Run Time: 109 min.
Genre: Comedy/Drama
Director: Jason Reitman
Actors: George Clooney, Vera Farmiga, Anna Kendrick, Jason Bateman, J.K. Simmons, Amy Morton, Melanie Lynskey, Sam Elliott, Danny McBride, Zach Galifianakis, Chris Lowell, Steve Eastin
Since oh-so-many movies sit on the proverbial shelf for a year or two before actually arriving in a theater near you, it's rare when a film actually captures the pulse of today without feeling, well, dated.

And considering the challenging economic times we're still facing as a nation, Up in the Air, the story of a suave corporate downsizer who fires people without ever stepping foot in the office, feels right on schedule.

Thankfully, a script with a particularly grim subtext doesn't have to be depressing, an art that writer/director Jason Reitman has perfected in the past with Thank You for Smoking and Juno. With his trademark satirical bite, plenty of romantic turbulence and great starring turns from leads George Clooney, Vera Farmiga and Twilight's Anna Kendrick, Up in the Air tugs at your emotions one moment and has you laughing out loud the next, something I haven't said about a movie in a good, long while.
While Clooney has certainly played a motley crew of characters with varying degrees of success over the years, he particularly sparkles as "career-transition counselor" Ryan Bingham. Hired to fire the unwanted employees at various U.S. corporations when their respective bosses are too chicken to, Ryan delivers the awful truth with a wink and a decidedly smooth touch. Instead of focusing on the negative, he accentuates the maybe-positives, even persuading people that they'll probably be closer to their dreams as a result of their impending joblessness.

Adding vitality to these heartbreaking scenes are the real people, not actors, on the other end of the bad news. Whether you've ever been a victim of downsizing or not, you can't help but feel sad, confused and angry right there with them.

Back to Ryan (he is the film's protagonist, after all), this smooth-talker has even convinced himself he has the perfect life outside of the office, too, even though he spends the majority of his days on airplanes and nights checking into the local Hampton Inn. Convinced that he doesn't need any sort of lasting connection with people (the occasional conversation with strangers at the busy airports will do, thank you very much), his biggest goal to date is securing 10 million frequent flier miles—and not because he has any grand vacation plans, mind you. He simply wants to be one of the few, the proud, who've traveled that far, plus apparently, there's some sort of special card you get for the honor.

But the safe, comfortable life that Ryan has expertly created for himself is in jeopardy once Natalie Keener (Kendrick) arrives on the job scene. A young, ambitious new hire who recently graduated from Cornell, she's planning to overhaul the way the company fires people.

Instead of those costly in-person visits that help Ryan rack up all those frequent flier miles, she believes business can be done more efficiently via Webcam. And since the endeavor can save the company some serious cash, well, the big boss Craig Gregory (Jason Bateman in yet-another-funny cameo) is willing to give it a try, even if Ryan is convinced the change will never work.

Eventually enlisting Ryan (who is reluctant to say the least) to teach Natalie everything he knows about letting people go in an easy, no-fuss fashion, a process that plays out rather humorously, their travels together eventually prompts a little soul searching once another frequent flier Alex (Vera Farmiga) enters the picture. Basically the beautiful, whip-smart female equivalent of Ryan, their flirtatious banter, shared travel experiences and a physical connection inevitably evolve into something deeper, something potentially lasting. And before long, Ryan does the unimaginable. He actually begins reevaluating whether the single, unattached life is really the best life for him.

Thankfully the story's existential shift never plays out in predictable rom-com fashion, a particularly refreshing change of pace. And considering that Clooney himself is a perpetual bachelor in real life, well, one can't also help but wonder if this story has affected his worldview at all. But whether it has or not, the movie ultimately succeeds because Reitman never opts for easy answers or blatant sentimentality, a quality that helps Up in the Air take flight.
CAUTIONS:
Drugs/Alcohol: Social drinking plus a quick mention of Xanax when Julie is nervous before her upcoming wedding.
Language/Profanity: A handful of expletives, including several uses of the "f" word.
Sex/Nudity: A few racy texts are exchanged between Ryan and his gal pal, Alex. It's also implied that they sleep together a few times although nothing explicit is shown, save for Alex's bare backside briefly in one scene.
Violence: We learn that a woman who's lost her job kills herself by jumping off a bridge (nothing is shown).


Christa Banister is a full-time freelancer writer, specializing in music, movies and books-related reviews and interviews and is the author of two novels, Around the World in 80 Dates and Blessed Are the Meddlers. Based in St. Paul, Minn., she also weighs in on various aspects of pop culture on her personal blog.
For more information, including her upcoming book signings and sample chapters of her novels, check out her Website.