Heart, Humor Converge in Crazy Stupid Love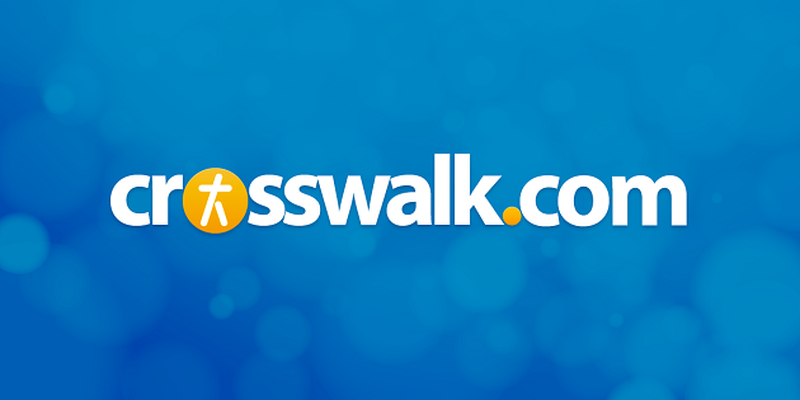 DVD Release Date: November 1, 2011
Theatrical Release Date: July 29, 2011
Rating: PG-13 (for coarse humor, sexual content and language)
Genre: Comedy, Drama
Run Time: 118 min.
Directors: Glenn Ficarra, John Requa
Actors: Steve Carell, Ryan Gosling, Julianne Moore, Emma Stone, Analeigh Tipton, Jonah Bobo, Joey King, Marisa Tomei, Kevin Bacon, Beth Littleford, John Carroll Lynch, Josh Groban

EDITOR'S NOTE: This review contains discussion of mature subject matter. Parents, please be advised before allowing children to read.
In case you haven't noticed, the state of modern romance has been getting quite a makeover at a theater near you.
Sure, like the perfect pair of jeans, love stories that pack a big comedic punch will never go out of style. After all, as long as there are couples, date movies are a must. But from time to time, even these universal crowd-pleasers need a few nips and tucks, and that's precisely what's happened in the romantic comedy genre lately.
If anything, screenwriters are happily rallying against the requisite meet-cutes and boy-meets-girl, boy-loses-girl, boy-wins-girl-over-with-a-catchy-pop-song-playing-in-the-background formula, whether it's the sex without commitment bent of films like No Strings Attached and Friends with Benefits, the could-the-grass-be-greener-on-the-free-love-highway debate in Hall Pass or the bawdier spin on the traditional wedding movie with box office behemoth Bridesmaids.
And given modern moviemakers' propensity for remakes, reboots, and perpetual sequel-itis, a big-old dose of creativity is certainly welcome. But while they get a few points for trying, many of these "new" rom-coms have routinely traded class for crass. Instead of focusing on what makes a compelling love story, it's been more about who can dream up the most outrageous gross-out gag. Or the dirty joke that'll surely make the masses blush.
Thankfully, as summer movie season is winding down, Crazy Stupid Love is mostly an exception from what's become the new normal. Armed with plenty of heart and humor, not to mention fantastic performances from the leads, especially Ryan Gosling (All Good Things) who seamlessly segues from serious actor to seriously funny actor and Steve Carell (Dinner For Schmucks) who dials back his endearing doofus shtick to reveal his dramatic prowess, Crazy Stupid Love ultimately examines why lasting love—not merely bed-hopping—is worth fighting for.
For one veteran married couple, namely Cal (Carell) and Emily (Julianne Moore, The Kids Are All Right), their shoes basically tell the story of their relationship. As the camera pans down to their respective footwear, they really couldn't be more out of sync as Cal sports some dirty white running shoes while Emily is all sleek and fashionable in heels. It's only as they order dessert when Cal discovers just how much their relationship has changed, though. When he asks Emily to say what sounds good at the same time he does, he wants crème brulee, but she wants a divorce.
While Cal is the first to admit their marriage has seen better days, he had no idea that Emily felt so neglected that she'd resorted to sleeping with her co-worker Dave Lindhagen (Kevin Bacon, X-Men: First Class in fine smarmy form) until she said so. Turns out, Emily hasn't been happy for a while now, and she's ready for a new chapter without Cal in a starring role.
Meanwhile, Cal is nothing short of beside himself since Emily has been the love of his life since high school. So when he's not crying in the bathroom at work, he's now hanging out at a trendy local watering hole where he drowns out his sorrows in vodka and gets rejected by every pretty girl he tries talking to.
Thankfully, someone was watching Cal strike out, though. Feeling sorry for the suburban sad sack he sees night after night with his frumpy clothes and even frumpier pick-up lines, the bar's charming lothario Jacob (Gosling) promises to show Cal a few tricks of his trade (after he goes home with his latest gal pal, naturally). Employing a steady diet of tough love, Jacob not only shows him how to dress and the best way to build some serious biceps, but he gives him a few pointers on making the opposite sex fall for you in no time flat.
No doubt, Cal isn't quite the smooth operator that Jacob is, but his success rate accelerates from 0 to 60 in practically no time flat. But as he's loosening his inhibitions and inviting new women into his bed, Cal still can't shake his feelings for Emily and is intent on winning her over, no matter what it takes.
Seeing Cal's unwavering love for his wife eventually leads to personal transformation in Jacob, too. Unlike a lot of movies where character development takes a backseat, the writers behind Crazy Stupid Love get it right. And that's why when Jacob reconnects with Hannah (Emma Stone, Friends with Benefits), the only girl who was too smart to fall for his lines, we actually believe this womanizer could fall for a good girl because the seeds for change were planted along the way.
As thoroughly enjoyable as Crazy Stupid Love is, mind you, it's still not without its flaws. There's still some very adult humor sprinkled throughout, some of which believers will find very unsettling and not appropriate for the whole family. But as far as modern rom-coms go, it's a decidedly refreshing change from the norm to see two appealing leads actually fighting for their marriage and non-superficial romantic pursuits, a storyline you don't exactly experience every day in Hollywood films.
CAUTIONS:
Drugs/Alcohol: Social drinking in several scenes.
Language/Profanity: A single use of the "f" word, plus a rude gesture in a similar vein. A smattering of other profanity including as-, bit--, da--, he-- and sh--. Thirteen-year-old Robbie says the word as-hole repeatedly at school when discussing The Scarlet Letter. God's and Jesus' names are also misused on several occasions, most frequently as exclamations.
Sex/Nudity: Discussion of extramarital affairs. Cal's and Emily's 13-year-old son Robbie is caught masturbating by his 17-year-old girlfriend he has a crush on. The girlfriend, Jessica (Analeigh Tipton) has a crush on Cal and asks a friend at school how to hook an older man. The friend suggests that she send him provocative photos of herself. We see her attempt at striking several very sexy poses as she takes the pictures. Later on, Jessica's parents find the pictures and assume that Cal is a pervert because his name is on the envelope. While Emily and Cal are separated, he sleeps with nine other women. We see him in the beginning stages of getting busy with Kate (Marisa Tomei)—no nudity, although she's sporting quite a bit of cleavage. Jacob is a known womanizer before meeting Hannah, and we see him pick up several woman (nothing aside from making out is shown). While at the gym, Jacob is naked, and his genitals are only obscured by the strategic positioning of Cal's face. A joke about oral sex. Sex is referred to as "banging." Some discussion of male and female anatomy and being a "good lover."
Violence: Cal threatens to use a gun on the guy dating his daughter "if he has to." A fight between friends and family (it's mostly played for laughs) breaks out in Cal's front yard, thanks to a slew of wrong information. Jacob slaps sense into Cal on several occasions, and Cal returns the favor later on.

Christa Banister is a full-time freelancer writer, specializing in music, movies and books-related reviews and interviews and is the author of two novels, Around the World in 80 Dates and Blessed Are the Meddlers. Based in Dallas, Texas, she also weighs in on various aspects of pop culture on her personal blog.
For more information, including her upcoming book signings and sample chapters of her novels, check out her Website.