Heart-Wrenching War Dance a Must-See Documentary
Annabelle Robertson

Crosswalk.com Contributing Writer

2007

9 Nov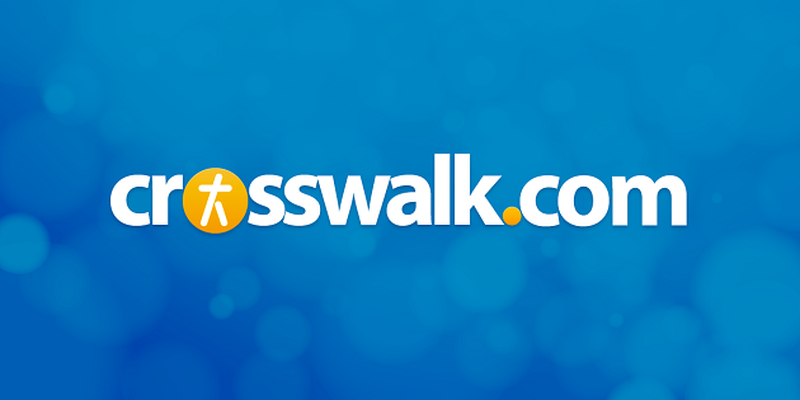 DVD Release Date: April 15, 2008
Theatrical Release Date: November 9, 2007
Rating: PG (for some thematic material involving description of war atrocities)
Genre: Documentary
Run Time: 107 min.
Director: Sean Fine & Andrea Nix Fine
For the past 20 years, the Ugandan tribe of Acholi, whose land straddles the Ugandan/Sudan border, has been victimized and terrorized. Their oppressors call themselves "the Lord's Resistance Army," and they have slaughtered thousands of Acholi, kidnapped their children, raped their women and forced an estimated 2 million to flee their ancestral homes for government-protected camps, where they are funded through United Nations programs.
As this civil war continues to rage, primarily in the western and northern parts of Uganda, some 60,000 have made their home in the camp of Patongo. It is here that we meet the children of the Patongo Primary School. In between shots of majestic scenery, we meet three traumatized children, and we hear their stories. Meanwhile, they rehearse and prepare for an important national music competition in the capital of Kampala.
Nancy is a young adolescent girl whose father, she tells us, was hacked to death by rebels. On that terrifying night, her mother was forced to watch then bury the scattered remains of her husband's body. Later that night, as she and her children lay sleeping, these rebels returned and forced her outside her home. Nancy and her siblings fled into the bush. Eventually, when the children realized their mother was not coming back, they made their way to the U.N. camp.
Dominic was only nine when he was kidnapped, after another midnight raid. Rebels forced him to watch his older brother being beaten and, on several occasions, he witnessed other people's murders as well. Although Dominic was released after two weeks, he has yet to tell anyone about the horrors he experienced—and what he was made to do. He has no idea whether his brother is alive, either. He is but one of 30,000 children who have been abducted and forced into servitude with the rebel army.
Rose is one of an estimated 200,000 children who has been orphaned by the war. On the night the rebels arrived at her home, she was sent into the bush with the other children. When they finally came out of hiding, the soldiers showed the children their parents' bodies, which were covered in flies. Then, from a large cooking pot, they pulled out their dismembered heads. Rose said, "When I saw my mother's head, I thought I was losing my mind." Now, she performs chore after chore for her demanding aunt, who beats her when she makes the smallest mistake. Rose lives for the nights, she says, when she can rest—and dream of her parents.
"I'm excited to see what peace looks like," says Nancy, as she prepares for the trip to Kampala, after months of preparation. Two days later, the children arrive at the National Theatre for the music festival, accompanied by armed escort. Their competition is stiff: 315 schools and 5,000 children, who must all sing and dance in eight different categories over a three-day period. They're all talented, but they're not particularly kind. From the minute the Patonga children arrive, they hear whispers and jeers. They are from the North. They are poor. They are rebels. Finally, with great trembling that they take to the stage.
"In my heart, I am more than a child of war," says one of the young students. "I am talented. I am a musician. I am Acholi. I am the future of our tribe." What happens proves beyond a shadow of a doubt that this is true. But more importantly, it shows how music—and a bit of hope—can be transformed into the balm of Gilead.
An Academy Award nomination. A Sundance Film Festival award. Both are testaments to the outstanding direction, cinematography, editing and composition of War Dance. Yet even they fail to convey its power.
Be prepared to weep. As Nancy goes with her mother to her father's grave for the first time, four years after his death. As she collapses in grief and begs God to take life. And as she finally reaches out to her savior for comfort. Be prepared to weep. As little Dominic works up the courage to visit a nearby prison. As he trembles before a captive warlord and asks about his brother's fate. And as he hears the answer to his question. Be prepared to weep. As these precious little children find something to believe in, something to nurture them, and something they can finally call their own.
"It is difficult for people to believe our story," one says, "but if we don't tell you, you won't know." Because of their courage—and the work of these dedicated, talented filmmakers—we can know. And what a privilege it is.
For more information about the children of Patongo and other children of northern Uganda, visit www.shineglobal.org.
DVD EXTRAS:
Deleted and extended scenes
Theatrical Trailer
Trailer Gallery
CAUTIONS:
Drugs/Alcohol: None.
Language/Profanity: None.
Sexual Content/Nudity: None.
Violence: Children recount horrific tales of wartime violence to family members and neighbors; one brief shot of a skull.