Hector Searches for Happiness in All the Wrong Places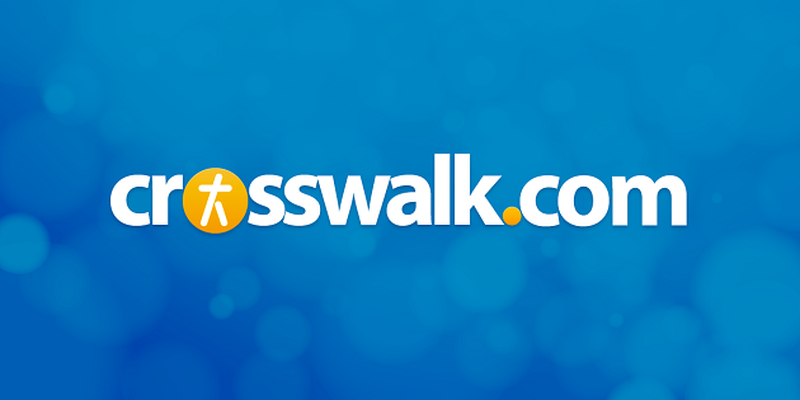 DVD Release Date: February 3, 2015
Theatrical Release Date: September 26, 2014
Rating: R (for language and some brief nudity)
Genre: Comedy
Run Time: 120 min.
Director: Peter Chesholm
Cast: Simon Pegg, Rosamund Pike, Stellan Skarsgard, Christopher Plummer, Toni Collette, Jean Reno
If you were searching for happiness, where would you look?
That's the question facing Hector (Simon Pegg, Mission Impossible: Ghost Protocol), a psychiatrist who's grown tired of his patients and, feeling unable to get them to a better place, decides he needs to learn the secret to happiness for himself. Only then will he be able to help his patients and move forward with a life that, we're told at the beginning of the film, is "very satisfactory," "tidy" and "uncomplicated."
Such things are, in the world of Hector and the Search for Happiness, far from desirable. If you, on the other hand, think "tidy" and "uncomplicated" sound nice relative to the unsettledness, discouragement and even depression that characterize the lives of so many in this world, you might want to find another movie to watch. Hector and the Search for Happiness is about a man who feels like he needs something more from life, but who looks in all the wrong places in order to find deeper meaning.
"Are you happy?" Hector asks his girlfriend, Clara (Rosamund Pike, Gone Girl), in a moment that catches her off-guard. Fearing that the question is initiating a breakup, Clara is relieved to learn that Hector has no such intent. Instead, he wants to research happiness, and to do that he needs time away from the daily grind of listening to patients bemoan their lots in life while making little progress in overcoming what ails them.
Hector's journey begins with a flight to China, during which he meets a wealthy man, Edward (Stellan Skarsgard, The Avengers), who takes Hector under his wing during the trip. Edward's philosophy? "It's not who you know or what you know, but how much you pay." A beautiful woman (Ming Zhao) offers another alternative to happiness, as she tempts Hector to stray from Clara.
Hector and the Search for Happiness becomes overloaded with visual flourishes during the China sequence that distract from the story rather than add to it. The film's sedate tone and editing become flashy—appropriate to Hector's experience of being in a foreign land, but just one more set of idiosyncrasies on top of the introductory voiceover and the numbered list of what-makes-us-happy pointers that appear on screen as Hector jots them down in a travel journal. Animation punctuates a few scenes for no apparent reason, while snippets of Hector's imagined life call to mind last year's The Secret Life of Walter Mitty—a superior treatment of similar themes.
From China, Hector heads to Africa, where he meets an old friend (Barry Atsma), assists at a medical clinic, befriends a local drug lord (Jean Reno, The Pink Panther 2) and nearly dies. Later he provides medical care for a distressed passenger during a long flight and reconnects with an old flame (Toni Collette, The Way, Way Back).
What does Hector learn from all of those experiences? Nothing deeper than insights such as "listening is loving."
Hector's idea of happiness falls far short of the Biblical counsel. David tells us, "Delight yourself in the Lord and he will give you the desires of your heart" (Psalms 37:4). Because Hector isn't searching for God, his quest for happiness feels futile, and the film's resolution comes across as both forced and inconsequential. Hector may find happiness, but viewers likely will come away feeling otherwise.
CAUTIONS (may contain spoilers):
Language/Profanity: Lord's name taken in vain; several uses of the "f" word; a woman's repeated pronunciation of "happiness" sounds like "a penis"; "bull-hit"; "skank"
Drinking/Smoking/Drugs: A few champagne toasts; beer drinking; a woman asks if happiness is found in a bottle
Sex/Nudity: Hector lives with his girlfriend, and they're shown having sex in bed, although we see only the girlfriend's bare back; exotic dancers perform for money; one of Hector's patients discusses erogenous zones; a woman undresses and gets into bed with Hector, only to find him asleep; we see her nude from the side, and later see her bare backside; Clara Skypes with Hector while in her underwear; Hector learns that a friend he hasn't seen in years is gay
Violence/Crime: In a dream sequence played for laughs, a dog falls out of an airplane and a man attacks the pilot; an operation is shown; punching; imprisonment; pistol whipping; gunfire; a pimp roughly handles a prostitute
Religion/Morals/Marriage: Clara is extolled at work for never having considered the words "maternity leave," and she frets over not being ready to be a mother; one of Hector's patients reads his palm and tells him things about his life that he's never revealed to her; Hector briefly mentions what might happen in his "next life"; asked if he would like a drink, Hector responds, "Is the Pope circumcised?" Hector unknowingly spends time with a prostitute; Hector visits Buddhist monks; Clara works through her insecurities about marriage
Publication date: September 26, 2014